Podcast: Play in new window | Download | Embed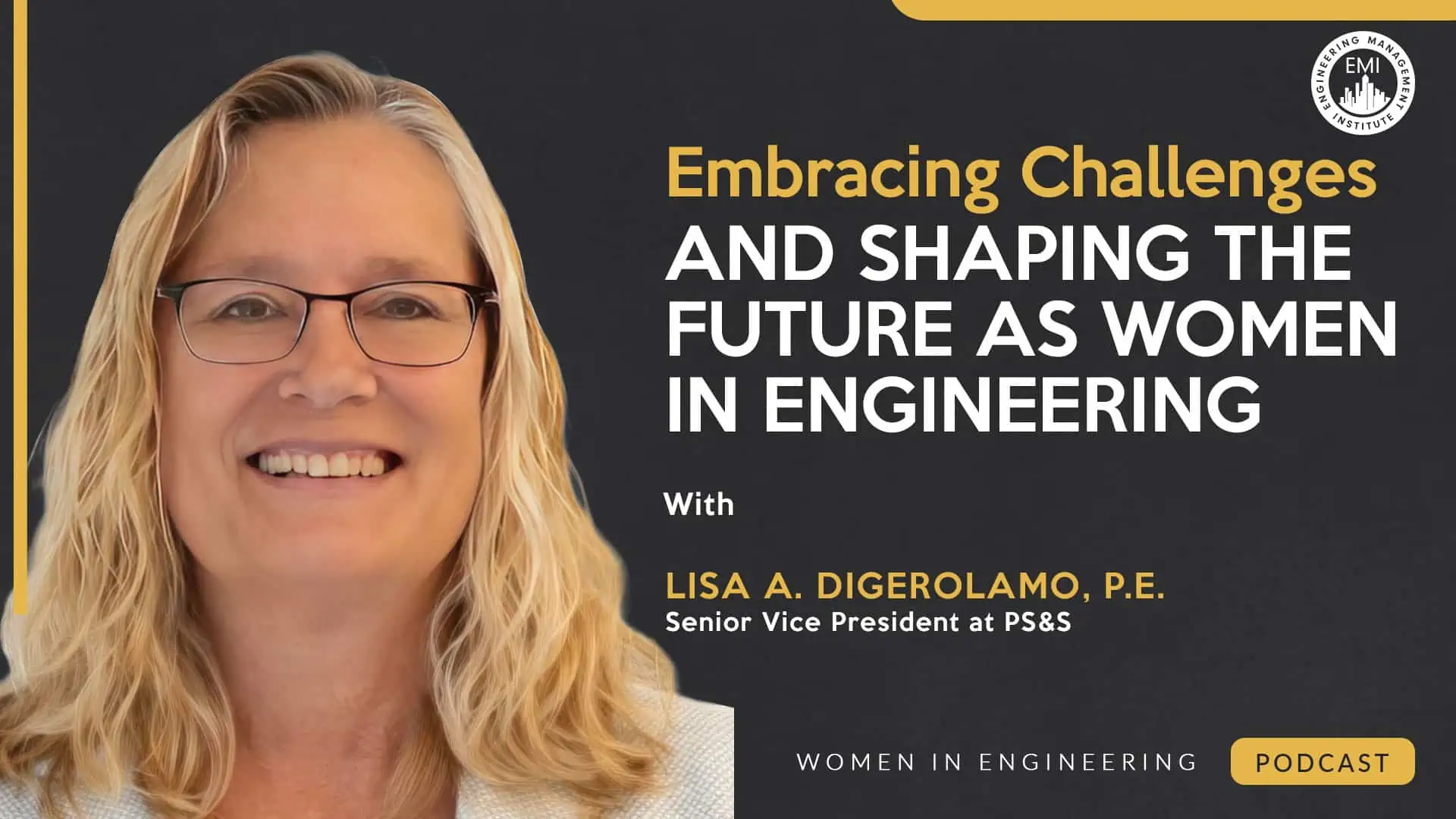 In this episode, I talk with Lisa A. DiGerolamo, P.E., a Senior Vice President at Paulus Sokolowski and Sartor, LLC (PS&S), who is known for her outstanding expertise in civil engineering and land development, about her incredible journey navigating the landscape of engineering as a woman, embracing challenges with resilience and wisdom.
Engineering Quotes:


Here Are Some of the Questions I Ask Lisa:
In male-dominated fields, what specific challenges have you faced in your career as a woman, and can you share some of your personal experiences in embracing challenges and overcoming these obstacles?
What are some advantages of being a woman in engineering?
Can you share insights about mentors or role models who have had an impact on your career in engineering?
Have you ever had a mentor who provided advice, but also acted as a sponsor and spoke on your behalf?
Could you talk about a specific project in your career that you're proud of and what made it stand out?
How does your involvement in this project showcase your contributions to the field and highlight the broader impact of women in engineering?
What can organizations do to make engineering more inclusive and diverse for women?
Can you share strategies or insights for women aiming to excel in engineering?
What is your vision for the future of women in engineering?
Here Are Some Key Points Discussed in This Episode About Embracing Challenges and Shaping the Future as Women in Engineering:
[Read more…] about WIE 006: Embracing Challenges and Shaping the Future as Women in Engineering