How to Handle Conflict Resolution Questions During Engineering Job Interviews is a blog post by Nader Mowlaee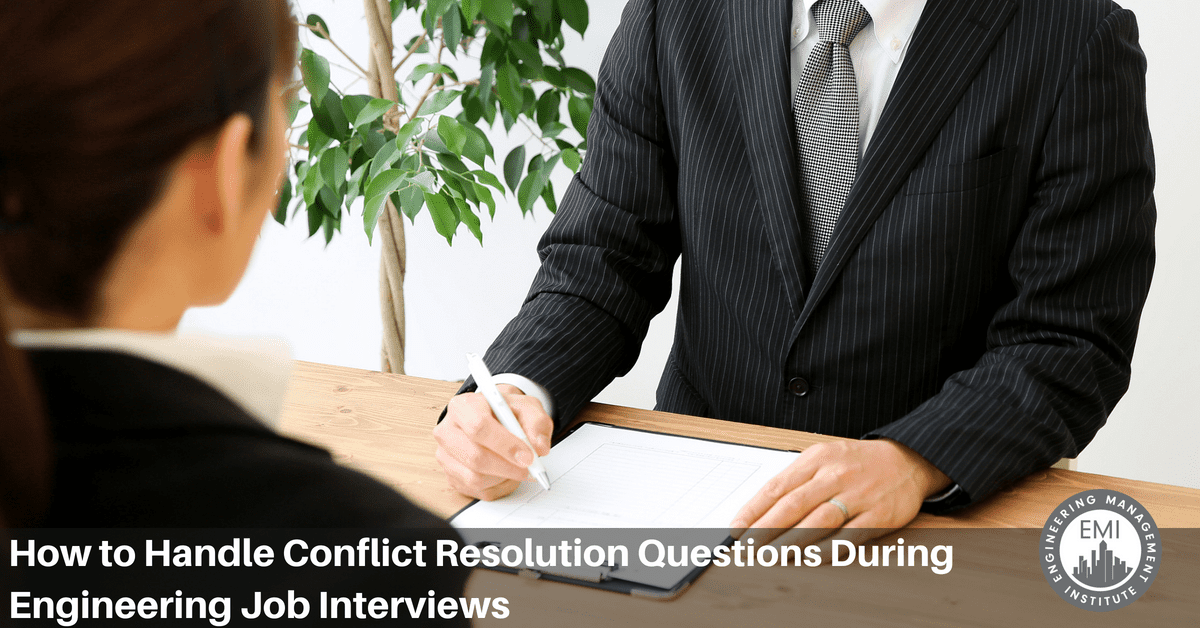 In any type of interview, but especially in engineering job interviews, hiring managers ask questions about how you would deal with technical conflict. They want to know about your interpersonal skills and how you would deal with a problem in the office if it should arise, especially if the conflict is of a technical nature.
This is where you must utilize your interpersonal (soft) skills alongside of your technical (hard) skills to find a resolution. What's also very important is how fast you can come up with a solution, even if it's a temporary fix, because in many technology-oriented or industrial environments, having a technical problem or conflict could potentially lead to severe damages.
Why Hiring Managers Ask About Conflict
Technical conflict resolution, in particular, is a popular topic for engineering job interviews. When you are in a plant environment or construction job site, conflicts will arise without a doubt. It's only a matter of when they will come up, NOT if they will come up at all. However, that's not the issue.
The issue is how you deal with technical conflicts, and how fast you can find a solution or at least a temporary patch to avoid further problems or potential disasters. Some people get hot-headed or are poor communicators when things get heated, which is why hiring managers want to know how you're going to be able to deal with such problems when they arise.
Let's say you work in an automotive manufacturing plant, chemical production, or even a power plant. A technical conflict can result in environmental health and safety issues and/or could cost the company millions of dollars if it leads to production line shut down.
How to Answer Job Interview Questions About Technical Conflicts
What hiring managers and recruiters really want to hear when they ask you this type of question is that you can make the right decision while under pressure and immediately come up with a revised plan of action. To best answer such questions, you must explain the standard process you follow to solve any conflict or challenge. It could look something like this:
Simplify the technical conflict and break it down into smaller chunks.
Create a common goal for both parties and agree on the ideal outcome.
Discuss different ways to reach the common goals (advantages vs. disadvantages)
Identify potential roadblocks or barriers on your way to the desired outcome.
Agree on the best method to use in order to resolve the conflict completely.
Accept the agreed upon solution and select on-going responsibilities for each party.
This means that you'll have to get the job done even if you had to work with someone you didn't quite get along with while implementing a permanent solution or temporary patch. Employers understand that problems arise on job sites and not everything's going to go as planned, so your response should show you are able to negotiate, temporarily compromise and keep things safe while coming up with a solution.
How to Use the STAR Method to Answer Situational Questions About Conflict Management on the Job
The STAR method is a great way to answer questions about managing conflicts on job sites or with coworkers. It stands for Situation, Task, Action and Result. First, describe the overall Situation, giving context to the job environment and the people you were working with. The Task portion is all about the goal you were working towards and the conflict or challenge that prevented you from completing the task. Action stands for the steps you took to resolve the problem (this is where you should talk about the process you follow), and the Result is the outcome of everything and hopefully the resolution of the issue at hand.
Don't hesitate to take credit for any accomplishments. If you were ever going to brag, now is the time! When describing technical conflict, talk more about what you did to overcome it than what the other people on your team were doing wrong. Use the steps described in this article to prepare for the next time a technical conflict occurs while you're on the job site. Good luck.
About Nader Mowlaee: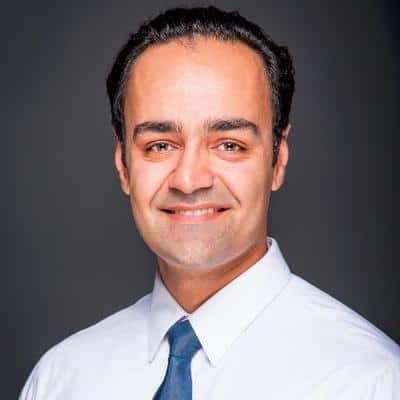 Nader is a career coach who believes you can get everything you want in life if you just help enough other people get what they want. He is inspired by motivating confidence in engineers and helping them take calculated actions to move forward towards their career and life goals. His mission is to enable engineers to break away from their fears and create the ideal lives and careers they desire. You can learn more about Nader through his LinkedIn account.
We would love to hear any questions you might have or stories you might share on conflict resolution questions you had to answer during engineering job interviews.
Please leave your comments, feedback or questions in the section below on how you handle conflict resolution during engineering job interviews.
To your success,
Anthony Fasano, PE, LEED AP
Engineering Management Institute
Author of Engineer Your Own Success