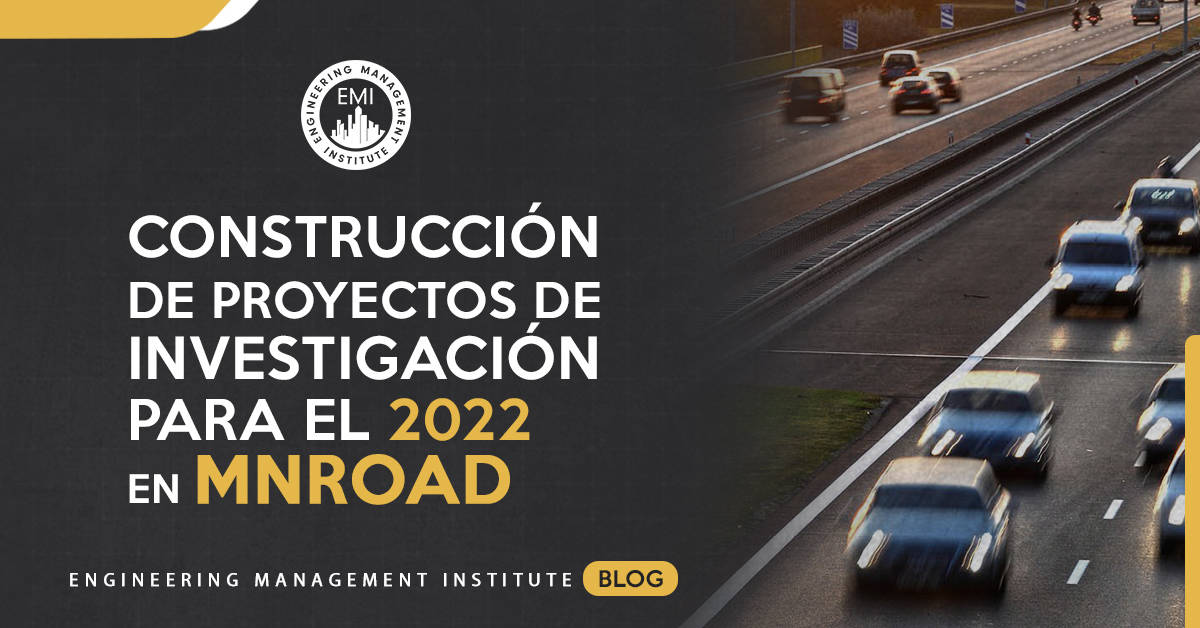 Durante casi 30 años, la extensa investigación realizada en MnROAD ha brindado una gran cantidad de beneficios al estado de Minnesota y otras agencias estatales. Aparte de estos cuantificables e invaluables beneficios, MnROAD tiene un gran impacto en la educación de los futuros ingenieros de pavimentos, aprendiendo qué no hacer y demostrando y destacando tecnologías que se pueden usar hoy en nuestras carreteras.
Para el esfuerzo de construcción de MnROAD para el año 2022, los proyectos de investigación se construirán en la carretera interestatal I-94 y están relacionados con materiales de pavimentos flexibles y rígidos, así como con geosintéticos, mantenimiento preventivo y técnicas de reciclaje y rehabilitación. Estos estudios se alinean con el objetivo de sostenibilidad y resiliencia de la Alianza Nacional de Investigación de Carreteras (NRRA, por sus siglas en inglés) a medida que el mundo avanza hacia la reducción del impacto en el medio ambiente.
Los departamentos de transportes generalmente diseñan y construyen pavimentos asfálticos colocando una nueva mezcla asfáltica superficial sobre una capa de mezcla asfáltica ya existente o fresando la capa asfáltica existente y colocando encima una nueva capa de mezcla asfáltica. Esta última es la practica más común en la actualidad, ya que fresando la capa asfáltica actual se eliminan las fisuras existentes y se evita que estas se reflejen hacia la capa asfáltica superior. Las secciones de prueba de MnROAD se utilizarán para comprender mejor el rendimiento de las mezclas asfálticas calientes superficiales en nuevas construcciones y en escenarios de fisuras reflectantes. Comprender el rendimiento de las mezclas asfálticas de superficie en este escenario conducirá a mejores herramientas para el diseño de estas. Este proyecto de investigación se lleva a cabo utilizando mezclas asfálticas con diferentes aditivos asfálticos que incluyen plásticos, caucho granulado (llantas de vehículos) y fibras.
Click Here to Read the English Version of this Article
Por igual, se construirán secciones de pavimentos perpetuos para proveer orientación a los departamentos de transportes sobre este tipo de diseño mediante el desarrollo y actualización de la función de transferencia de fatiga del software PerRoad y la validación de la filosofía de diseño del software en condiciones de congelación y descongelación. Secciones de pruebas que se construirán el próximo año en Wisconsin ayudarán en este esfuerzo y resaltarán la importancia de la colaboración entre las agencias de transporte. La mitad de la sección de este estudio de investigación se utilizará para instalar un geotextil absorbente con el fin de mejorar el drenaje y la rigidez de la base de las carreteras. Este estudio nos permitirá evaluar los beneficios de rendimiento a corto y largo plazo de los geotextiles absorbentes de una sola capa, desarrollados recientemente e identificar las mejores prácticas para colocar geotextiles absorbentes en carreteras y mejorar las especificaciones relacionadas con los mismos.
El estudio de investigación de técnicas de rehabilitación y reciclaje identificará las estrategias de reciclaje para reparar secciones existentes en MnROAD que se construyeron con técnicas de rehabilitación de pavimentos de profundidad total y estabilizada. Las técnicas de reciclaje en frío in situ (CIR, por sus siglas en inglés), reciclaje en planta central en frío (CCPR, por sus siglas en inglés) y rehabilitación total (FDR, por sus siglas en inglés) son excelentes herramientas para pavimentos deteriorados superficialmente y pavimentos que necesitan rehabilitación profunda. Estas también son excelentes prácticas sostenibles, ya que reutilizan el material que ya está colocado.
Tres estudios de investigación sobre pavimentos de hormigón con cemento Portland (PCC, por sus siglas en inglés) utilizarán secciones de prueba para desarrollar innovadoras mezclas de pavimento de hormigón en colaboración con la industria. Estos materiales innovadores incluyen materiales cementicios alternativos, materiales puzolánicos alternativos y hormigón con dióxido de carbono. Algunos de estos materiales no han sido probados en proyectos a escala real, y MnROAD servirá como el lugar donde se podrá evaluar la producción, la colocación y el rendimiento en campo de estos materiales cuando estén expuestos al tráfico y a condiciones climáticas extremas.
Las instalaciones de pruebas aceleradas de pavimentos (APT, por sus siglas en inglés) brindan un punto de partida para probar tecnologías y materiales innovadores y sostenibles al tiempo que ayudan a reducir los riesgos asociados a la utilización de los mismos. Estos estudios de investigación y las secciones de prueba correspondientes en MnROAD proporcionarán datos sobre el rendimiento del pavimento con dichos materiales que permitirán a los ingenieros y científicos seguir trabajando en desarrollar un sistema de pavimento más económico, al igual, que determinar la mejor manera de construirlo y cómo hacerlo más sostenible.
About the Author: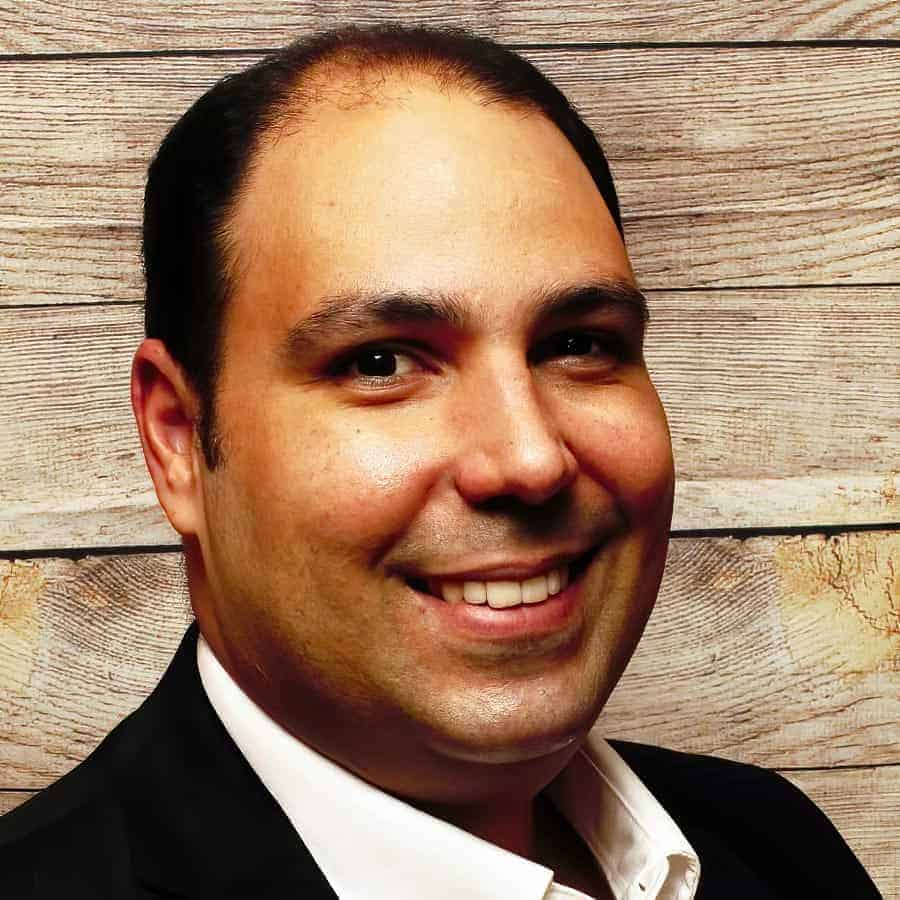 Dr. Emil G. Bautista, PE is a Civil Engineer with over 10 years of experience in research construction materials with a special interest dealing with highways design and construction and the use of sustainable materials such as Recycled Asphalt Pavement (RAP) and Coal Combustion Products (CCP) in pavement structures. He is currently working as one of MnROAD Project Engineers for the Department of Transportation of Minnesota (MnDOT). He is responsible for working on contracted research with major pavement research partnerships that MnDOT is leading or participating in. These research efforts include many research partners national, regional, and Minnesota research efforts going on in MnDOT's Road Research Section at the Maplewood Lab.  These partnerships include the current National Road Research Alliance (NRRA), National Center of Asphalt Technologies (NCAT), Minnesota DOT, and the Minnesota Local Road Research Board (LRRB) and new partnerships in the future. He provides support to research contracts with NCAT related to asphalt mix and pavement preservation and takes an active role in the leadership and support of these initiatives.  He also provides an expert level of knowledge on concrete/asphalt mixtures, performance testing, construction, and pavement performance as it relates to the research efforts going on with each partnership that typically relates to the MnROAD research facility and assist in the review of MnROAD database, providing input on future development and implementation of data quality checks to insure the data being shared with research partners is of the research quality expected from the MnROAD facility.
I hope you enjoyed this week's post by guest author Dr. Emil G. Bautista, PE.  If you're interested in your firm possibly joining the Civil Engineering Collective, please contact us here or call us at 800-920-4007.
I hope you'll join us.
Anthony Fasano, P.E.
Engineering Management Institute
Author of Engineer Your Own Success