Over my career I've amassed knowledge and skills, and the experience, to manage large programs. This took years. I didn't step into my first infrastructure program management role until my 12th year as a practicing engineer, managing a housing program in the Air Force.  A few years later that program became a nearly $1 billion infrastructure program covering Europe and into Afghanistan.
Did I have any formal training to set me up for these roles?  No.
Most of us will step into project management – or even program or portfolio management – positions with little to no formal training. Since most people selected to manage projects, programs, or portfolios have exhibited the basic skills to do so effectively, the lack of legitimate training isn't seen as show-stopper in companies.
However, in surveys of both public and private sector organizations conducted by the Project Management Institute (PMI) and other project management focused entities, some startling statistics highlight the importance of some amount of formal study:
90% of global senior executives viewed project management as either critical or somewhat important to their ability to deliver successful projects and remain competitive
80% of "high-performing" projects are led by a certified project manager…i.e. they have formal training
As significant as these stats are, another that is equally significant is 46% of organizations admit to not fully understanding the value of project management, even though they know that this understanding boosts the success rate of projects and programs by 16%.
While not every engineer considers project or program management as distinct career or specialty tracks, most will agree that there are specific competencies that can boost one's ability to be successful.
Program Management Competencies
I'm in the midst of researching materials for upcoming video training series, as well as studying for the program management professional certification exam. In my readings, I came across a program management competency model put forth by program management experts Ginger Levin and J. LeRoy Ward: Program Management Complexity: A Competency Model.  Ward and Levin are literally two of the first people to earn PMI's Program Management Professional (PgMP) certifications, and are leading figures in both project and program management education and practice.
The model consists of six performance competencies and eight personal competencies.  Engineers can use this model to plan how best to improve their overall effectiveness as a program manager in the areas that have the greatest impact on program execution…and their engineering career success. Organizations, either public or private, can use the model to help leadership make decisions when matching program managers to open positions on existing or emerging programs.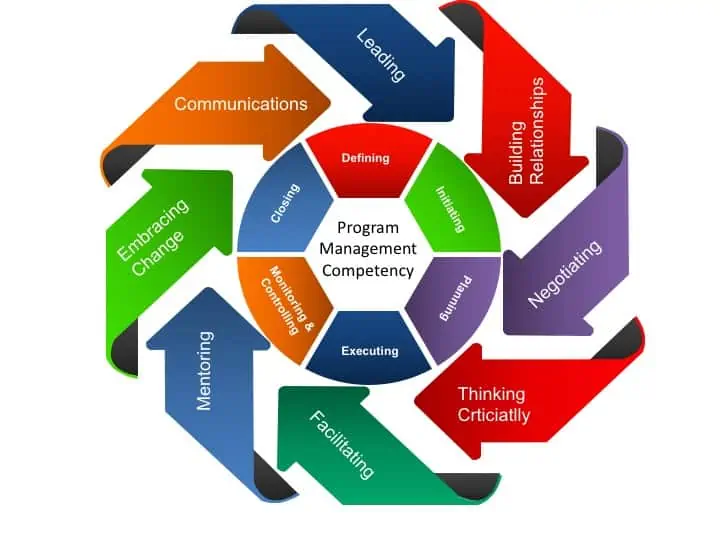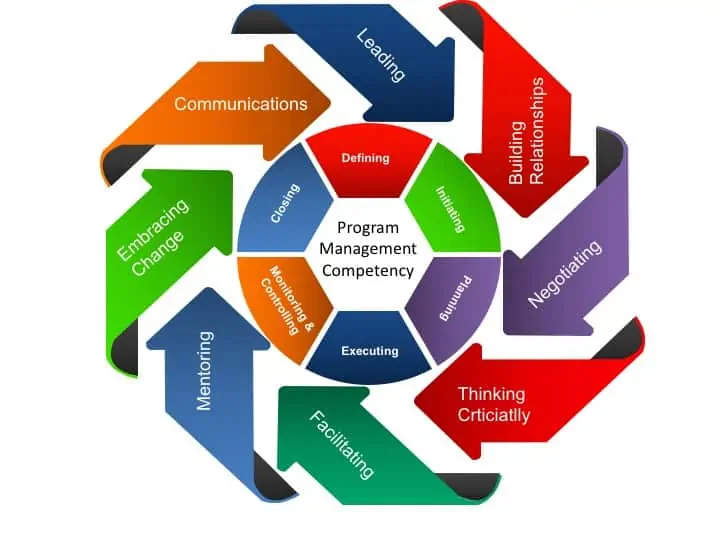 Performance Competency for the Engineer Program Manager
The six performance competencies address what the program manager should do by applying his or her knowledge of program management to executing a successful program.
Defining the program. This includes activities like defining program objectives and requirements, creating a high-level roadmap, preparing a plan that identifies outcomes, conducting a stakeholder analysis, and validating the program's priority and alignment with strategic objectives. These are all tasks that require competency in communications, vision setting, politics and leadership.
Initiating the program. A program manager has to be competent in articulating a program's mission statement, developing the overarching work breakdown structure (WBS) and milestone plan, developing an accountability matrix, establishing project management standards for component projects, as well as defining measurement criteria.
Planning the program. Planning any program requires a capability to develop a detailed program scope statement and program WBS, establish the program management plan and baseline, as well as reviewing and leveling resources across both the program and the components. Also, the competent program manager has to have the foresight to start developing the program's transition plan to sustain benefits after the program closes down.
Executing the program. This competency includes activities like implementing the program management plan and subsidiary plans, consolidating project and program data to monitor program performance, chartering new projects as necessary, and continuously motivating team members to ensure standards are maintained, processes followed, and information is being disseminated to keep all stakeholders read-in to program performance.
Monitoring and controlling the program. The competent program manager has to be able to analyze cost, schedule, and quality variances to the program plan, then make decisions to correct the variations to get things back on vector. This also includes the capacity to forecast performance for both the constituent projects and the program.
Closing the program. Here the program manager has to have competency with activities such as completing the performance reports and lessons-learned analyses, executing a transition plan to long-term sustainment successfully, managing review and close-out meetings with organizational leadership and/or the client, and ensuring all contracts on the program are officially closed out.
Personal Competency for the Engineer Program Manager
Project managers know that interpersonal skills are important.  If you grab a copy of the Project Management Book of Knowledge®, you'll even find a listing of interpersonal skills project managers need to be successful contained in an appendix.
Program management is no different – interpersonal skills, called "personal competencies" in the Levin-Ward model – are vital for a program manager to develop and use.  They enhance his or her ability to successfully implement the professional competencies.
There are eight personal competencies:
Communicating. Program managers, like project managers, spend the majority of their time engaged in communicating. According to PMI, an effective project manager spends 90 percent of his or her time communicating. In program management, that percentage will only go up as you have a greater diversity of stakeholders involved. One of the most important skills I've learned and developed is active listening, which as its name suggests, means listening actively by fully concentrating on what is being said rather than just passively 'hearing' the message of the speaker.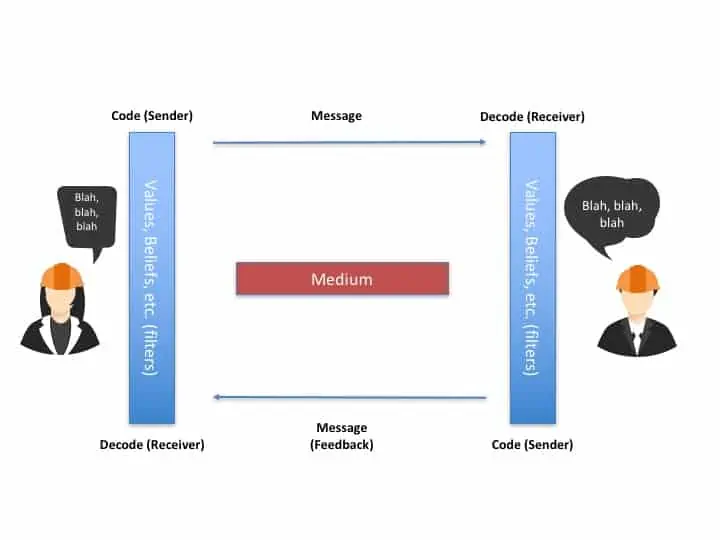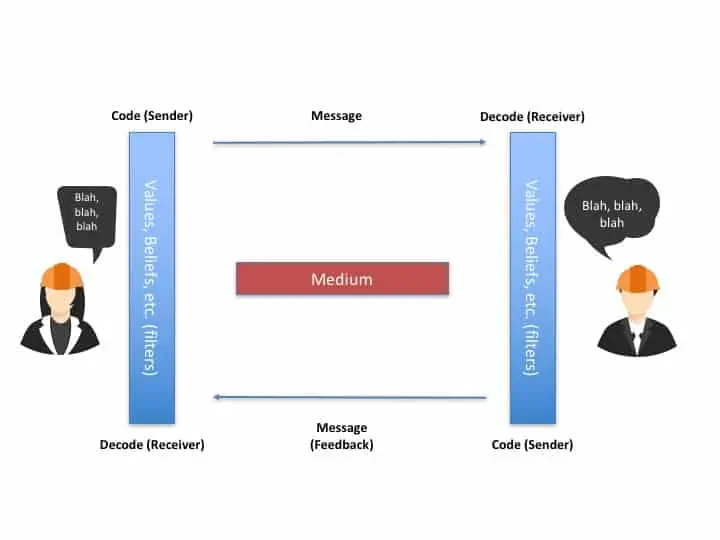 Leading. I bet you figured this would be included in the eight personal competencies for the program manager. It's a good bet, since a program manager is a leader through the work they have to do establishing a vision and guiding both their team and stakeholders towards the end state of the program.
Building Relationships. In program management you don't manage stakeholders, you engage stakeholders. This is one of the domains in the Standard for Program Management®, which underscores how important the skill of building relationships truly is for effective program management. Moving beyond identifying who the stakeholders are and developing a plan to engage with them, it ultimately comes down to you creating a relationship – the way in which you and the other people or organizations will regard and behave toward each other.
Negotiating. As a program manager you will have to develop your negotiating chops, since you'll be working with a very diverse number of stakeholders, project managers, and staff, each with their own needs/wants/requirements. And it's highly likely that they will not all be fully aligned, either with each other or with you. Also, being able to negotiate for additional resources, keeping your program a top priority in the organization, or convincing your governance board or senior leadership to make certain decisions is a critical skill to hone.
Critical Thinking. A critical thinker is one who has the ability to identify the important questions to ask and problems to solve, all in a way that defines them clearly. They also have the ability to think openly, that is, not be influenced by others' thinking. And they can identify the assumptions, constraints, implications and consequences of their decisions. This personal competency is more an introspective skill. To become a better critical thinker – a very important trait for a program manager – requires one to be willing to accept other points of view and to be open to new concepts.
Facilitating. This isn't simply facilitating discussions or a meeting – it involves facilitating the work of both the project managers and the program team by removing roadblocks to forward momentum. It also means facilitating the business of the program by establishing policies, procedures, and processes that will help the team deliver a successful program.
Mentoring. Since many programs will last years, the program manager can expect to have staff churn as project managers or program staff leave and are replaced. Program managers have to serve as a mentor to support new team members, as well as provide support to retained staff.
Embracing change. Project managers typically strive to keep changes to his or her project to the absolute minimum possible. Program managers, on the other hand, recognize that changes will occur on the program and that they can be positive. He or she has to tap into their critical thinking skills, and keep an open mind to change, and look for where these changes can make a positive impact on the program. Changes come from both internal and external factors, so the program manager has to be looking inward and outward.
Successful management and delivery of a program requires the program manager to integrate these professional and personal competencies in a fashion that fits the program, fits the organization, and supports the program team members.  I've run several programs in my career without having had the benefit of seeing these fourteen specific competencies aligned in the way Levin and Ward have done so with this model. But after learning this framework, it's benefited me because I now have parameters I can use to make sure that I'm bringing the right combination of knowledge, skills and experience into the programs – and even projects – I manage.
"I believe the real difference between success and failure in a corporation can be very often traced to the question of how well the organization brings out the great energies and talents of its people."
~ Thomas J. Watson Jr.
We would love to hear any questions you might have or stories you might share on developing program management competencies.
Please leave your comments, feedback or questions in the section below.
To your success,
Christian Knutson, PE, PMP
Engineering Management Institute