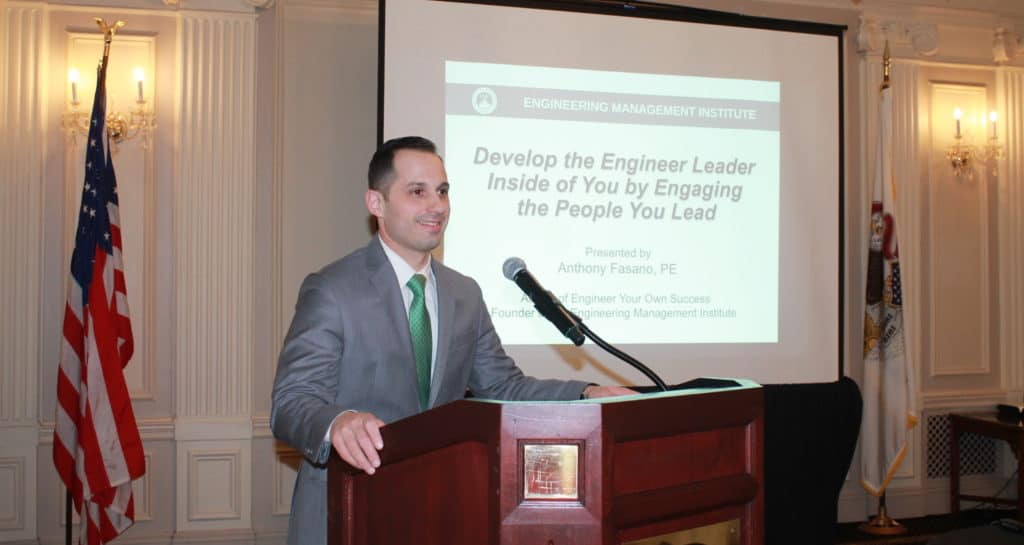 I am pleased to announce that the Engineering Management Institute will be partnering with ENR Magazine and the Karlyn Group on an exciting new event exclusively for engineers looking to take the next step in their career. The ENR: Engineering Management Training Symposium, (EMTS) will prepare you for the next crucial phase in your career—being an effective engineering leader. You will learn practical interpersonal & public communication strategies that will accelerate your career and make you a more valuable member of your team and company. Choose between a full day, or half day program depending on your schedule.
EMTS is an interactive, hands-on training that will teach you how to:
Develop effective communication skills for both staff and client interaction
Build expertise in your field by becoming a better public speaker
Network effectively and build relationships that will yield opportunities for your firm
Develop the engineering leader inside of you by learning to better engage the people you lead
This engineering management training symposium will ensure you focus on these critical management skills. Space will be limited to 150 attendees in the morning session and 50 in the afternoon. We encourage you to:
Sign-up for our event alerts by contacting Amy Zucchi.
Interested in reaching this audience? Contact Stephanie Massoud to find out about our exclusive packages.
I look forward to serving as your learning instructor for this exciting program.  See you in April!
Anthony Fasano, P.E.
President & CEO, Engineering Management Institute
Author of Engineer Your Own Success