The First Step to a more Stable Engineering Career in 2018 is a blog post by Nader Mowlaee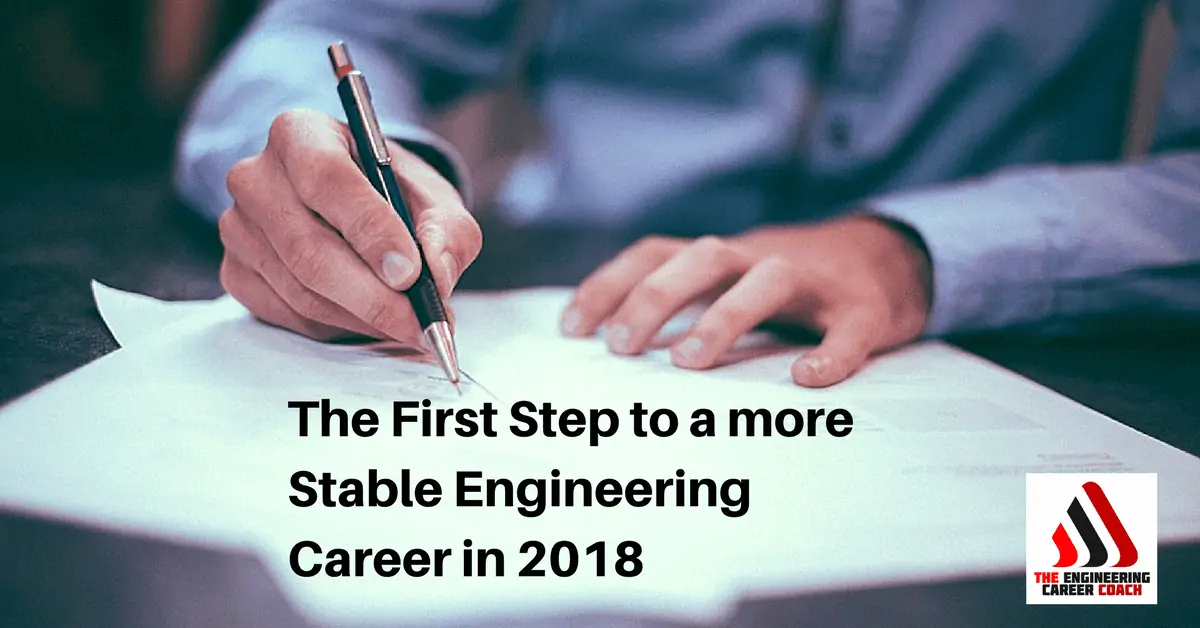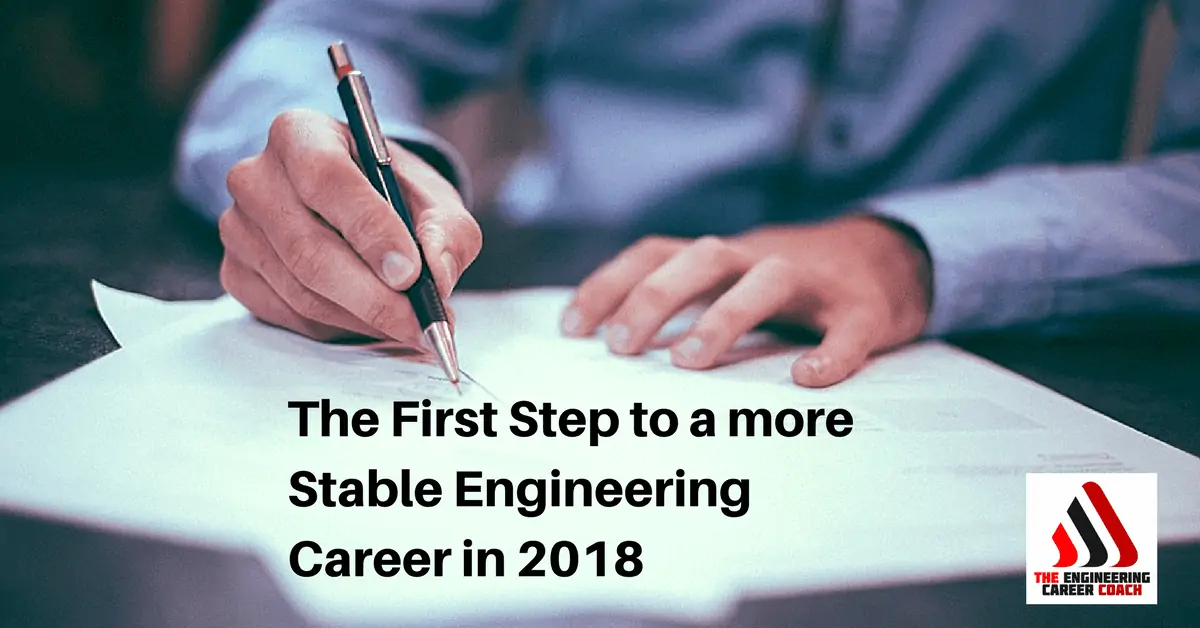 According to the US Bureau of Labor Statistics, in January 2016 the median number of years wage and salary workers had been with their then-current employers was 4.2. This was down from a median number of 4.6 years in 2014.
What does this tell us? The era of working for 20 years at one company is over.
Yet there are still many unhappy employees who continue working for the same employer. They're sticking to their jobs because of a fake and empty promise of security.
If you're thinking about establishing a more stable engineering career this year, you'll need to start setting a few goals and brainstorming a few lists of potential companies.
Goal setting is the first step to finding a more stable job with more growth potential in 2018.
Your Next Step:
Make a list of the top 20 companies you want to work for. This list must include exactly 20 companies. After you add a company to your selection, you must keep that company on the list. You cannot change, remove or add companies after you're finished, so choose your companies very carefully.
Since you're not allowed to change your selection, you'll want to take some time to research your potential companies and create a preliminary list that you can change before making your final one.
Researching Your 20 Companies
First, brainstorm the various benefits you're looking for in a potential company. Think about the environment you'd like to work in. Research the culture at various companies. Look up each company on websites like Glassdoor to find out if it receives positive reviews from former and current employees. Analyze the negative comments to see if they were left by disgruntled employees or if they actually hold water.
Finalizing Your List of 20 Companies
When you've finished your preliminary list, you can begin placing companies on the final one. Make sure all of your research is complete before moving companies over to your finalized selection.
It will take a good amount of time to complete the research on these 20 companies. When you're done, you can move on to Step 2, which I will share in my next post.  In the meantime, start building your list!
About Nader Mowlaee:
Nader is a career coach who believes you can get everything you want in life if you just help enough other people get what they want. He is inspired by motivating confidence in engineers and helping them take calculated actions to move forward towards their career and life goals. His mission is to enable engineers to break away from their fears and create the ideal lives and careers they desire. You can learn more about Nader through his LinkedIn account.
We would love to hear any questions you might have or stories you might share on establishing a stable engineering career.
Please leave your comments, feedback or questions in the section below on establishing a stable engineering career.
To your success,
Anthony Fasano, PE, LEED AP
Engineering Management Institute
Author of Engineer Your Own Success