This is a guest post by Jerri-Lynn Wier of Harbor Compliance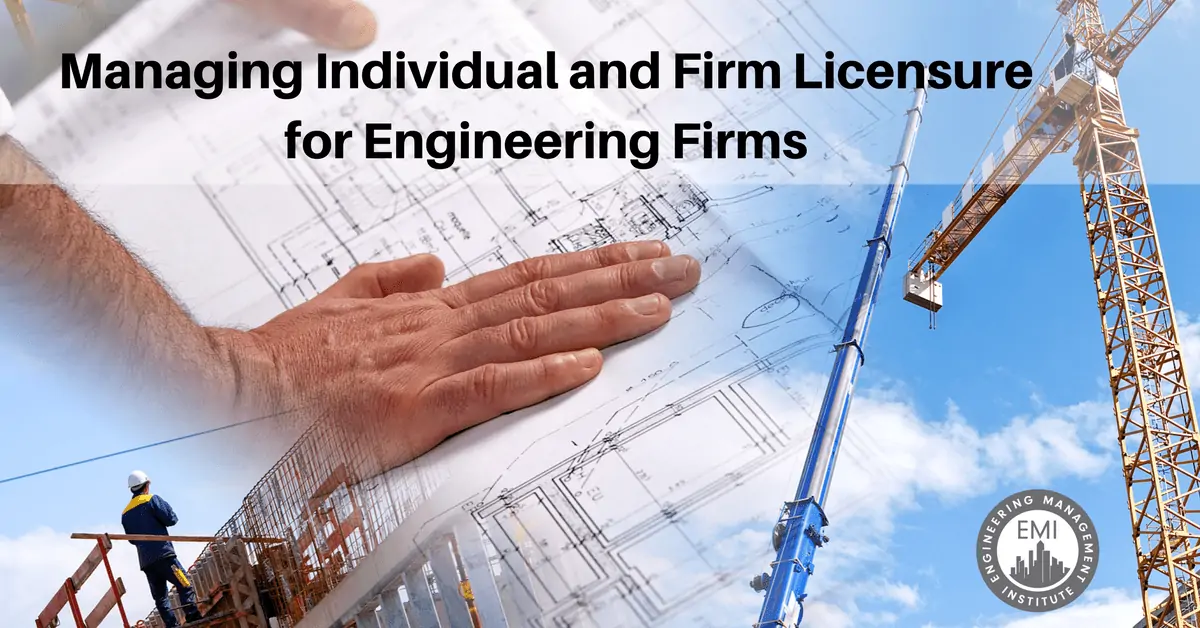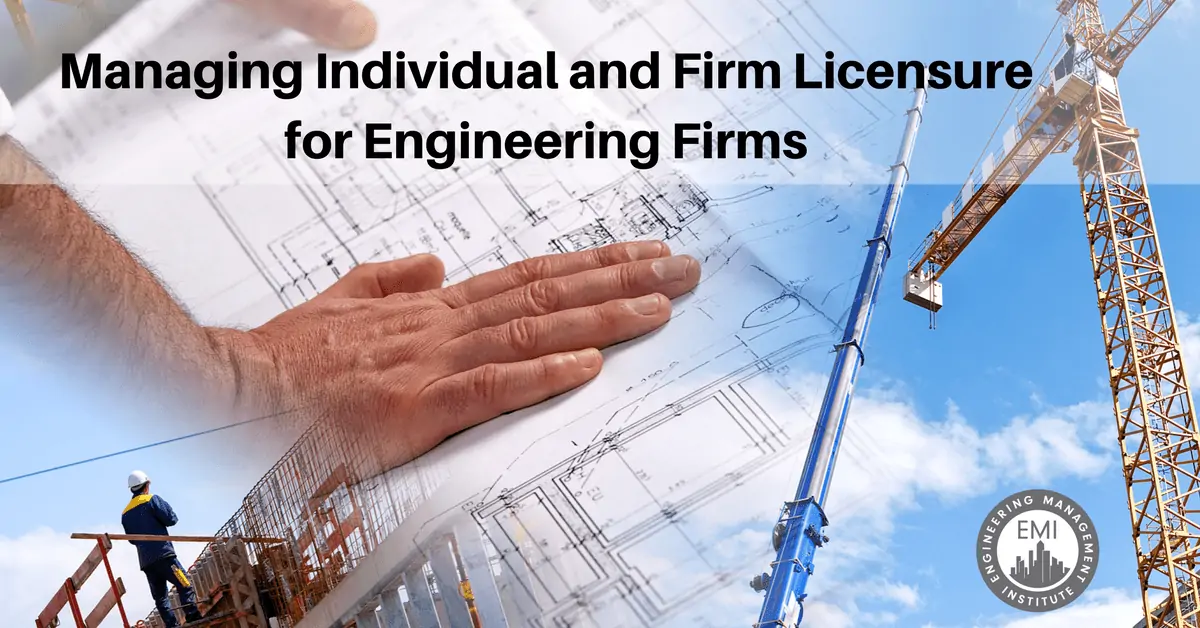 Each state has a unique regulatory landscape that individual engineers and engineering firms must navigate before offering services. At each milestone in the firm's development, new requirements apply, further complicating the task of staying on course and maintaining good standing. Firms can reduce their paperwork, speed the application process, and reduce their risk of unlicensed practice by taking a proactive, comprehensive approach to firm licensure. Such an approach must pay equal attention to all three sides of the professional licensing triangle: entity management, firm licensing, and the licenses of individual engineers.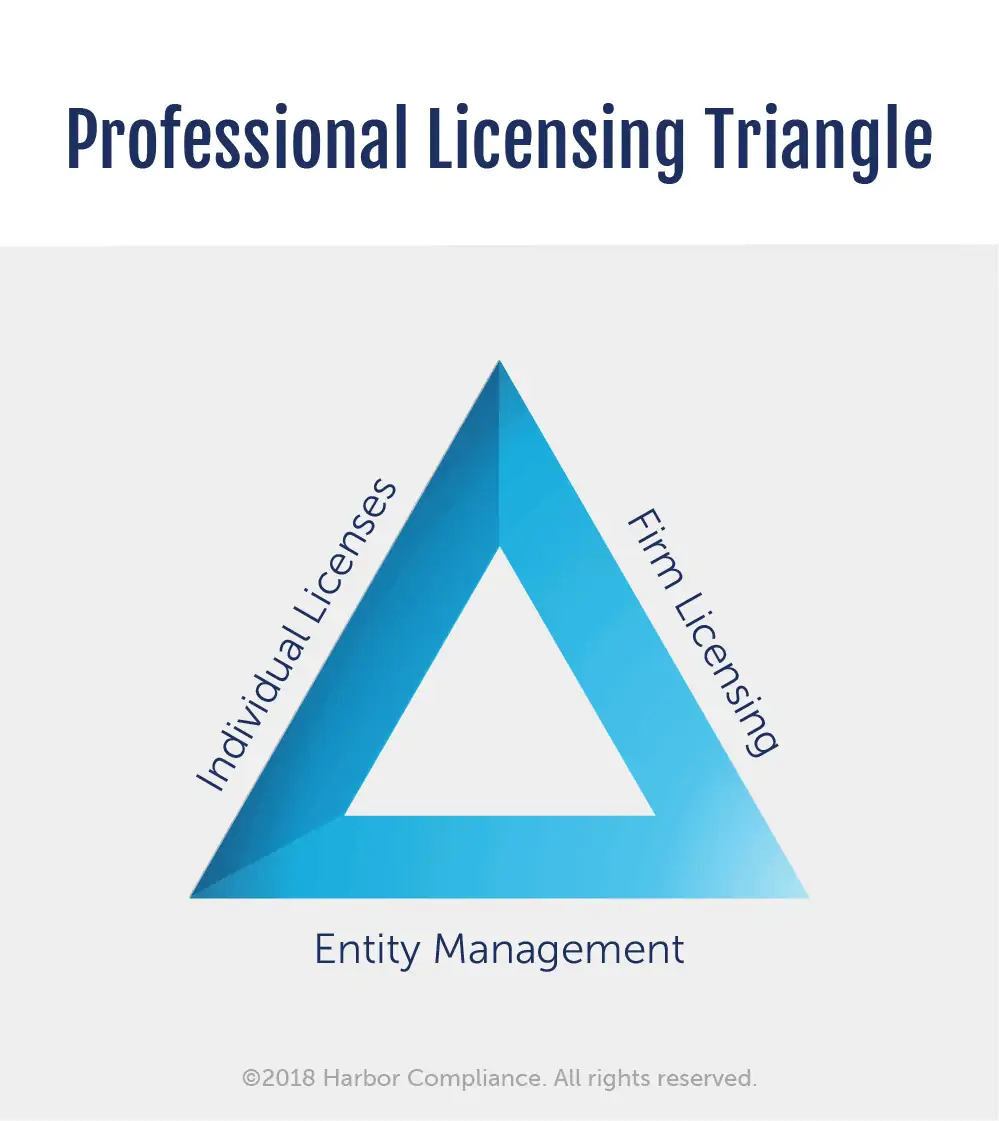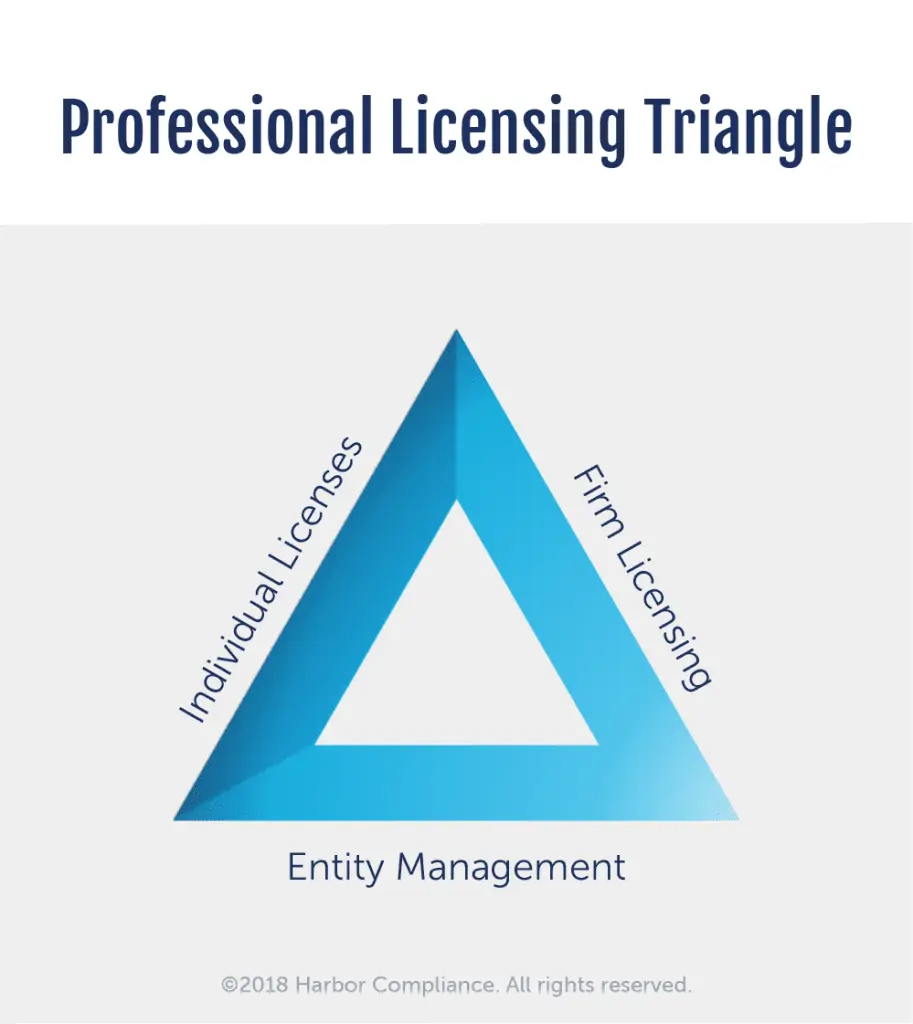 Entity Management: Qualifying to Do Business in a New State
Engineering firms must generally register with the secretary of state in each state where they offer or provide services. This includes using the term "engineer" on websites, letterheads, business cards, LinkedIn profiles, and other social media.
Registration occurs during formation of the business entity in the home state. In each new state, the firm must register to do business as an out-of-state or foreign entity. Each state imposes different name, ownership, and corporate structure requirements on engineering firms. Some examples of requirements to look for include:
A specific share of ownership or management by professionals licensed within the state
Restrictions on entity structures available to engineering or design firms
Mix of services that may be combined under one registration
Guidelines for including surnames of professionals in the firm name
Guidelines for referencing protected titles or services in the firm name
To meet all the requirements, firms may need to file a fictitious name, amend their articles of incorporation, create board resolutions, or even form a new entity to enter a new state.
Firm Licensure: Obtaining the Certificate of Authorization (COA)
In addition to registering with the secretary of state, 37 states require engineering firms to obtain a license, generally called a COA, from the state engineering board. States that don't require COAs include Colorado, Hawaii, Iowa, Maine, New Mexico, Oregon, Utah, and Vermont. The District of Columbia will begin requiring COAs in July 2018.
Five additional states require registration, name approval, or other documents to be filed. In California, for example, firms must file an Organization Record and register every branch location under ownership of a licensed engineer, a process that involves considerable time and complexity. In Michigan, firms must receive prior board approval, while Pennsylvania firms must do so only if their names include "engineer" or "engineering." In Massachusetts, firms may need to file a regulatory board certificate with the secretary of state before forming a professional entity. Then in Tennessee, firms must file a disclosure and appoint a Tennessee-licensed engineer to oversee services.
In all, 42 states impose some license or registration requirement on engineering firms.
Order of Operations
While secretary of state registration usually comes before firm licensure through the engineering board, this is not always the case. In some states, including Idaho, New Hampshire, New York, North Carolina, and Rhode Island, firms must receive board approval first. Because each state has its own processes and order of steps, firms can avoid rejections and speed the process considerably by researching all secretary of state and board licensure requirements before beginning any state paperwork.
Individual Licenses: Engineers in Responsible Charge
The final leg of the engineering firm licensure triangle is individual professional licensure. Wherever firm licenses are required, the firm must appoint a licensed engineer in responsible charge of the firm's services. In some cases, firms may need to register each branch location separately. Engineers in responsible charge may be required for each branch office or for specific services such as mechanical and structural engineering.
With so many firm-level requirements to meet, firms often lose sight of the fact that their COAs are always dependent on the licenses of their qualifying engineers. If a responsible engineer leaves the firm, the firm must notify the engineering board within a specified time, as little as ten days, and appoint a replacement or risk forfeiting their licenses.
A prime example of this is Illinois, which provides design firm licenses that may combine architecture, engineering, and land surveying services under one registration. The license requires appointment of a qualifying professional, known as a managing agent in Illinois, for each service provided by the firm. The application notes:
The Design Firm will become INOPERABLE for ALL professions if the license of even one Managing Agent becomes inactive or not-renewed. While in INOPERABLE status, the Firm is not authorized to perform any services for ANY profession, doing so is a violation of each design profession Act.
Missing a lapsed license or departure of a qualifying engineer is a major cause of inadvertent unlicensed activity by engineering firms. Firms can eliminate that risk by consolidating their firm and individual licensing processes through appropriate software.
Maintaining Licenses and Registrations
Wherever your firm is registered, you must maintain good standing by filing annual reports, maintaining a registered agent, and updating the secretary of state whenever information in your corporate record changes. Engineering boards must also be notified of changes to information included in your COA within a specific period, often as little as 10 days. COAs must also generally be renewed annually or biennially. Finally, the individual licenses of engineers must be maintained through renewals and completion of any required continuing education.
By consolidating their associated recordkeeping and filing efforts and leveraging appropriate software, firms can reduce their paperwork, avoid delayed or rejected applications, and ensure active licensure throughout their operating territories.
Avoiding Unlicensed Practice: Bringing It All Together
To avoid unlicensed practice, and the attending risks to profitability and growth, the most important step firms can take is to be holistic and proactive in their approach to licensing. The following best practices are key:
Research secretary of state requirements and the board licensing process side by side when entering a new state.
Plan ahead and allow plenty of time for the licensing process. In some states, approvals are taking 12-16 weeks.
Use appropriate software to track secretary of state filings, individual licenses, and COAs, including renewal deadlines.
Set up automated reminders for rote regulatory tasks and filings to ensure continuous, active firm licensure throughout your operating territory.
Set up a system to alert staff of any changes requiring notification to the board or secretary of state.
Track individual licenses of qualifying professionals closely and set up automatic notifications of any change in their status.
While the regulatory landscape for engineers is complex, your firm can navigate it successfully with appropriate preparation, tools, and support.
Harbor Compliance is not an accounting or law firm and does not provide tax, financial, or legal advice.
About Jerri-Lynn Wier
Jerri-Lynn Wier is an attorney and compliance specialist for Harbor Compliance, a leading provider of licensing and entity management solutions for businesses. She has 20 years of business licensing experience and her team manages nationwide licensing for numerous A/E/C firms. She is available to answer any questions at 888-995-5895 or [email protected]. Detailed specific state-level licensing information is available on our engineering guides.
Please leave your comments, feedback or questions below on individual and firm licensure.
To your success,
Anthony Fasano, PE, LEED AP
Engineering Management Institute
Author of Engineer Your Own Success