Better Marketing for Engineering Firms Through Better Public Speaking is a guest post by Shoots Veis, P.E.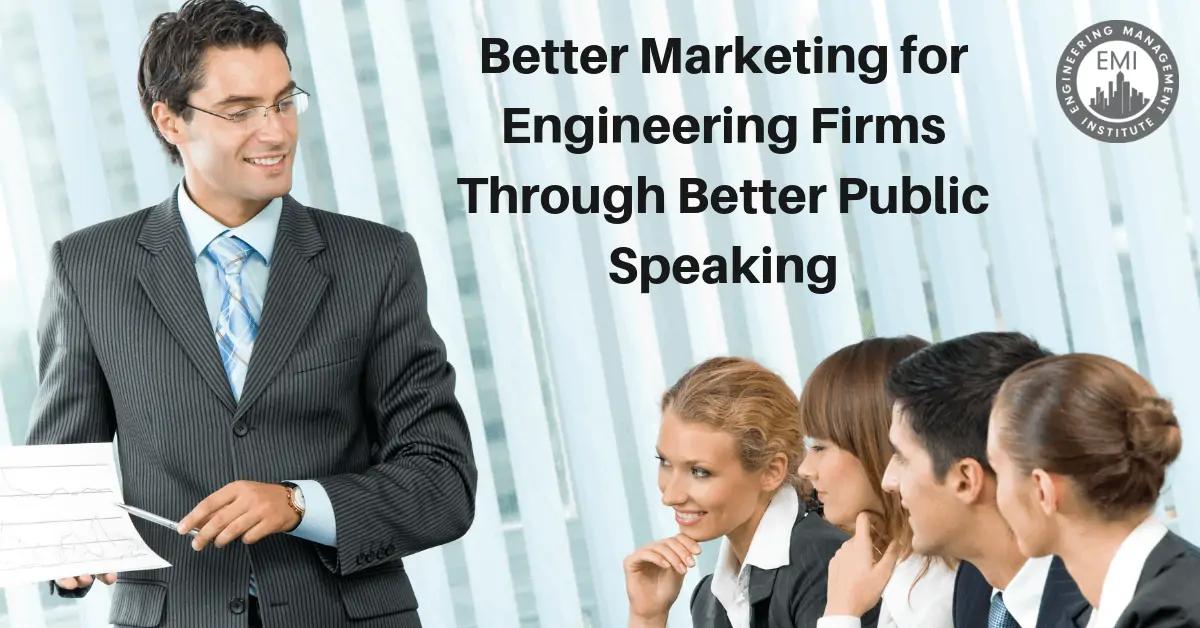 Colter has been enjoying working at his job as an engineer at a regional engineering firm.  He is good at his job, liked by his co-workers and management, and has moved up a couple of rungs at the company.  At his last performance evaluation, he visited with his manager about starting to take on client relations and they agreed Colter should look for an opportunity to begin creating a relationship with a client.  He was motivated by the prestige of being a client manager, saw it as the chance to make another move up in the company, and begin planning how to cultivate the new client relationship.
A couple of months after his evaluation, Colter was invited to sit in on a strategic planning session for the company.  One of the discussions was about how the firm could grow through the acquisition of new clients and specifically, how they could find new municipal clients.  They listed about a dozen cities they would be interested in pursuing and it turns out that Colter knew the assistant public works director, Tim Harrison, in one of the cities.  They had met through the local section of ASCE, served together on a couple of outreach projects, and usually sat with each other at the monthly luncheon.
After the strategic planning session, Colter, working with his manager, took the initiative to build a relationship between the firm and the municipality.  He took all the right steps in building from the ground up and after a few months, Tim let him know that a request for proposal for one of their medium sized projects would be coming out in about three months.
Colter jumped in head first, learned all he could about that project. He devoured the RFP when it came out, and worked diligently with the marketing director to put together a top notch proposal.  He almost jumped through the roof when Tim called to let him know his firm had been selected for an interview.  They would be presenting along with two other firms as the final step in the selection process.
With his extreme enthusiasm, Colter began working with others in the firm to put together their proposal.  He took and updated the same presentation template the firm had been using for years, filled in all the bullet points, and finished with 45 slides.  He would be the lead presenter, but others from the firm would be there as well to support him.  They discussed how the presentation would go, but never practiced giving the presentation together.
Colter's team arrived at the appointed time, set up their presentation and provided their standard milquetoast presentation which included the reading of a lot of information written on slides.  The presentation wasn't bad, but it wasn't outstanding either.  Certainly it was a nice introduction of the firm to a public works department they hadn't work for previously.
When the public works team met the next day, their deliberations included a discussion in which it was said that they were happy to get a presentation from Colter's firm, but they ultimately selected a firm they had worked with before.  All the presentations the day before were similar in nature, so why did they choose the firm they knew over the firm they hadn't worked with before?  Colter could not have been more disappointed when Tim called to let him know his firm hadn't been chosen.  He encouraged Colter to keep pursuing work with the city.
The moral of this story is simple: An important part of marketing to a new client is likely going to include a presentation.  That presentation should not be an afterthought, rather something that is planned, designed, practiced, and well delivered.  Whether or not your presentation stands out in the crowd, may be the difference as to whether or not your firm gets the job, and whether or not you climb another rung on the corporate ladder.
About Shoots Veis, P.E: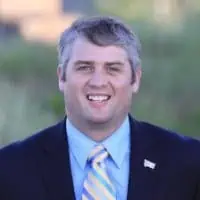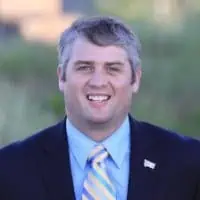 Shoots Veis, P.E is the author of Public Speaking for Engineers: Communicating Effectively with Clients, the Public, and Local Government. He is a Senior Project Manager focusing on municipal engineering assignments involving water and wastewater systems, land development, permitting, and project management.  He served for five years as an elected member of the Billings, MT city council.
Please leave your comments, feedback or questions below on marketing for engineers.
To your success,
Anthony Fasano, PE, LEED AP
Engineering Management Institute
Author of Engineer Your Own Success