This is a guest post by Tiffani Teachey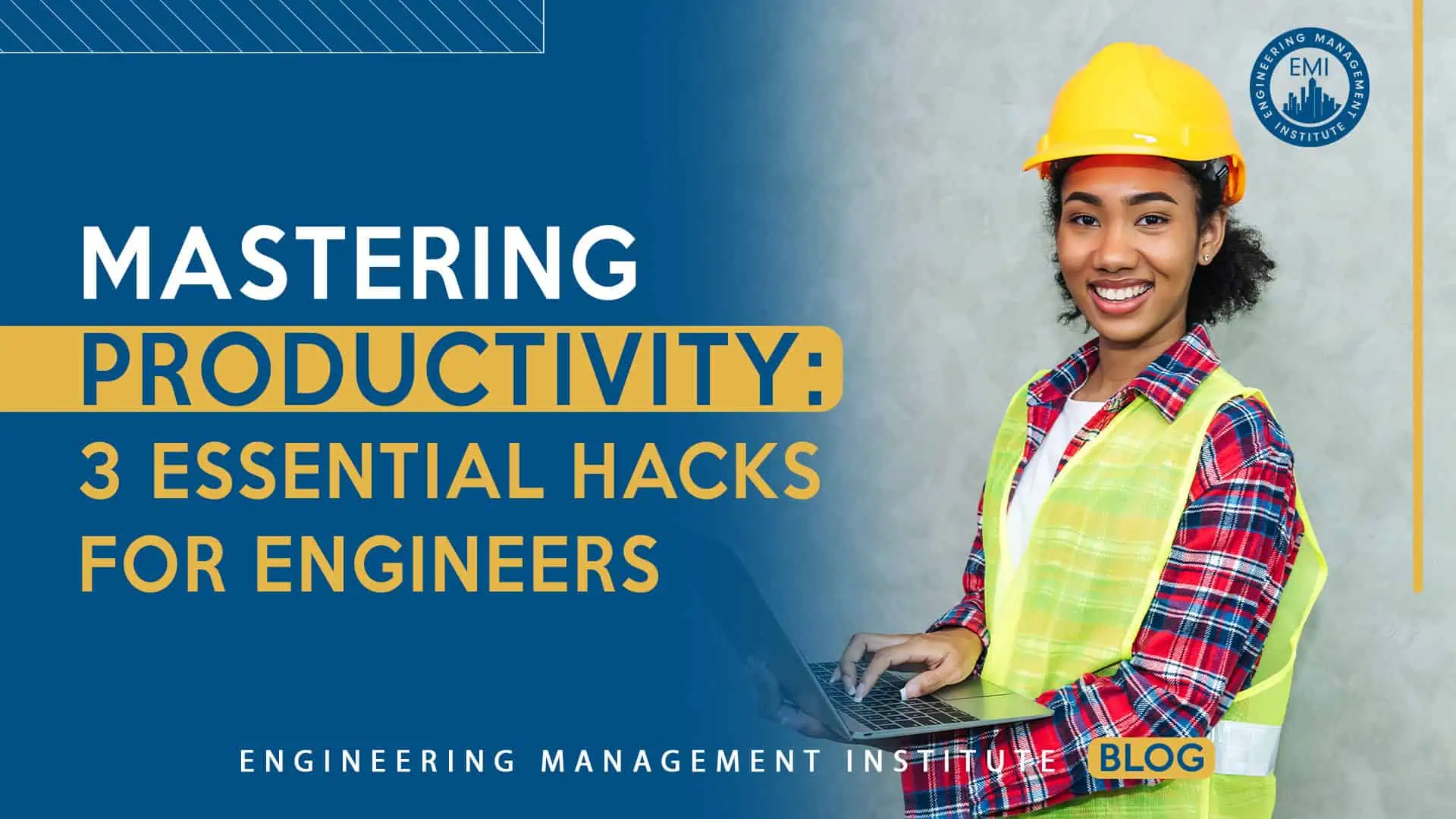 "Time is not refundable; use it with intention." ~ Unknown
As an engineer, your job requires a high level of focus and attention to detail. With so many tasks and projects to manage, it can be challenging to stay productive throughout the day. The good news is that there are many productivity hacks that can help you streamline your workflow, maximize your efficiency, and get more done in less time. In this blog, we'll explore three essential productivity hacks that every engineer should know. Whether you're struggling with distractions, need to prioritize your tasks, or want to automate repetitive tasks, these hacks will help you with mastering productivity and achieving your goals.
Minimize Distractions
Distractions can derail your productivity and make it harder to stay focused on your work. To minimize distractions, implement the following:
Turn off notifications on your phone and computer
Use noise-canceling headphones to block out noise
Close unnecessary tabs and apps on your computer
Work in a quiet, distraction-free environment
Use the Pomodoro Technique
The Pomodoro Technique is a time management method that involves breaking your workday into 25-minute intervals, followed by a five-minute break. This technique can help you stay focused and avoid burnout by providing regular opportunities to recharge.
To use this technique, set a timer for 25 minutes and work on a task until the timer goes off. Then take a five-minute break, and repeat the cycle until you've completed your work for the day. You can also adjust the length of the work and break intervals to suit your needs.
Set Priorities
As an engineer, you likely have multiple projects and tasks to work on simultaneously. To stay organized and productive, it's important to set priorities and tackle the most important tasks first.

One way to prioritize your work is to create a to-do list at the beginning of each day or week. Rank your tasks in order of importance, and focus on completing the most important tasks first. This will help you make progress on your most pressing projects and avoid getting bogged down in less important tasks.
In conclusion, as an engineer, it's important to prioritize your productivity to ensure that you can meet deadlines, deliver quality work, and achieve your career goals. By minimizing distractions, using the Pomodoro Technique, and setting priorities, you can significantly improve your efficiency and productivity. These three essential hacks will help you stay focused, organized, and in control of your workload. Choose one hack to implement into your workflow starting today, and see the difference it can make in your productivity levels as an engineer.
Remember, mastering productivity is an ongoing process, and it takes time and effort to achieve. However, with consistency and dedication, you'll be able to optimize your workflow, accomplish more tasks, and become a more successful engineer. So, start small, stay consistent, and keep striving for productivity excellence.
About the Author

Tiffani Teachey is a Senior Mechanical Engineer, Science, Technology, Engineering, and Math (STEM) advocate, TEDx international speaker, and international best-selling author of the children's book "What Can I Be? STEM Careers from A to Z" and two women empowerment books. She is the host of the Read It Right Radio Show on iHEART Radio via WDRBmedia. Tiffani is the owner of Thrive Edge Publishing and owner/publishing consultant of Inspired Authors Publishing. She holds a Bachelor of Science degree in Mechanical Engineering, as well as a Masters of Science degree in Engineering Management, both from The University of North Carolina at Charlotte. She is currently a Leadership Studies Ph.D. student at North Carolina Agricultural and Technical State University.
As an engineer with more than 18 years of experience, Tiffani has a passion for inspiring the next generation to engage in STEM careers. She was born and raised in Winston-Salem, North Carolina, enjoys traveling and being a youth mentor. For more about Tiffani, visit her website at www.TiffaniTeachey.com.
We would love to hear any questions you might have or stories you might share about mastering productivity.
Please leave your comments, feedback or questions in the section below.
To your success,
Anthony Fasano, PE, LEED AP
Engineering Management Institute
Author of Engineer Your Own Success