This is a guest blog by Nader Mowlaee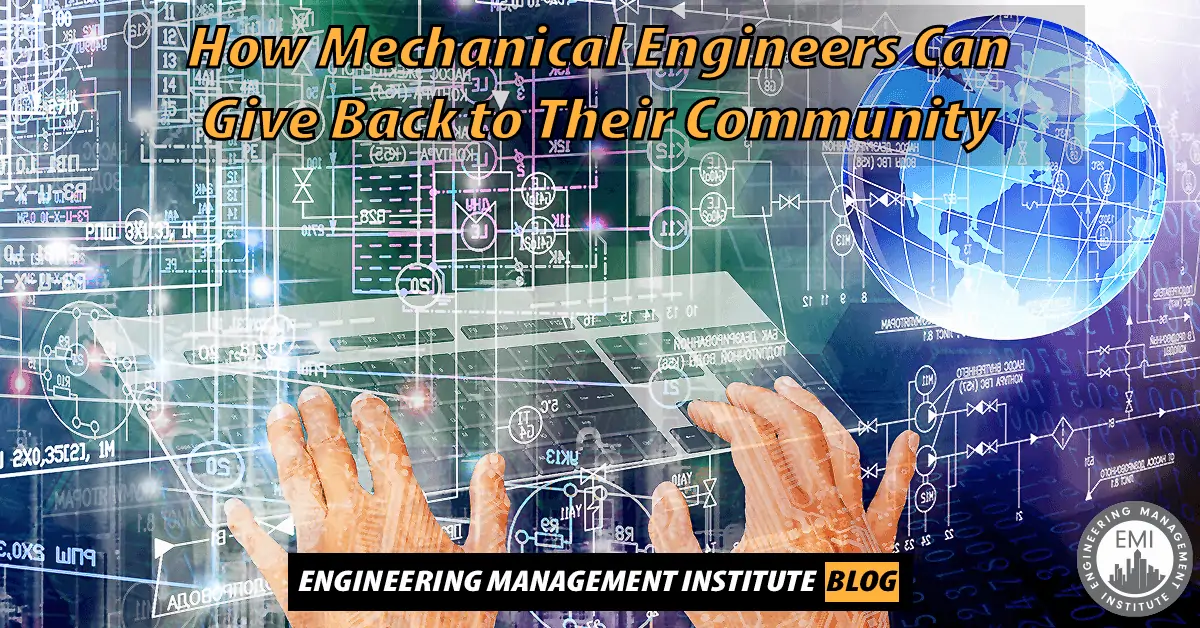 As a mechanical engineer (ME), you can look forward to the inherent rewards of a lucrative career. An in-demand job and even job mobility as mechanical engineers typically make above-average earnings here the United States. However, engineers today are looking for more than the monetary rewards that come with this dynamic role. That's why many mechanical engineers often look to give back to their communities. 
Giving back to your community comes with several benefits. Not only do you get to hone your leadership skills as a mechanical engineer, but it also provides you with networking opportunities and gives you the chance to gain new experiences. Whether you're a senior mechanical engineer or an experienced mechanical engineering manager looking to share your insight, there are several opportunities you can take to give back to your community. Here's a few of them: 
Take Charge of an Awareness Program
One of the most effective ways to give back to your community and utilize your skills as a mechanical engineer, for example in the aerospace industry, is to conduct an Awareness Campaign or Program. You can take charge by creating an awareness program if one does not already exist in your community. As an ME working in the aerospace industry, you can focus on bringing awareness to the need for constructing a better noise reduction solution for airport terminals.
MEs working in the aerospace industry can also take the initiative to spread awareness for the advocacy of fully electrically powered airplanes. While the technology still has a long way to go, informing the local community and its leaders about battery-powered planes as a travel option can help drive demand for fine-tuning the technology and even encourage today's young engineering enthusiasts and future's mechanical engineers to explore this special field. Consider bringing awareness to your local community by taking charge of creative programs, such as managing a coding hackathon or design competition for building better products for airport cabin access for individuals with disabilities. 
Mentor Future Mechanical Engineers
Just as you were once an aspiring mechanical engineer who needed guidance in your career, future MEs require help from mentors. You can give back to your community by taking on the role of a mentor and helping future mechanical engineers develop their careers. 
Mentoring students and future MEs can bring the benefit of leadership skill development and also lead to long-lasting relationships. Mentorship was the path that aerospace engineering alumni of Texas A&M University and MEs Claire Meschkat and Natasha Wilkerson took while on campus. They were involved in campus outreach programs and even created a mentorship program on campus, where engineering freshmen could receive guidance from upper classmates. While the pair continued volunteering and working in the aerospace industry, their ideas eventually expanded into a full-fledged company called Vivify STEM. The company helps provide educators with resources in their communities and now has a partnership with NASA to help promote STEM education in local communities. As a result, Wilkerson was able to create and direct an after school SPACE club that exposes at-risk middle schoolers to engineering design challenges in the form of a space adventure. 

Wilkerson's and Meshkat's path to representing members of the mechanical engineering community as mentors is just one of many ways to contribute to your local community. You can also seek mentorship opportunities via local organizations. For instance, the National Society of Professional Engineers partners with the MathCounts Foundation to offer members of the mechanical engineering community opportunities to mentor middle school students to develop their math skills through its MathCounts Competition Series and The National Math Club. That means you can help motivate and support students to hone their math skills as a leader for a local National Math Club. 
Volunteer at a Local School or Non-Profit Organization
Consider spending your time volunteering for a local school in your community. For instance, you can lead a STEM club at a local public school. You can also volunteer at local special events. The Aerospace Corporation and the Space Missile Systems Center (SMSC) conduct outreach programs to educate their local community about space exploration. Volunteers participated in the Rose Bowl's winter family festival to give community members a hands-on experience by touching space debris and showcasing modeling data for space debris. You may even give back to your school where you obtained your mechanical engineering degree or even where you took introductory community college courses locally to help future MEs develop the skills they need to get a job in the field. 
You can also give back to your community by volunteering for a non-profit organization, such as Engineers Without Borders (EWB). EWB has several community projects around the world, but you can even start one in your own community. Through the Community Engineering Corps (CECorps), the EWB provides members of the mechanical engineering community with opportunities to volunteer locally. You can join a community project and work with members of your local community on a wide range of projects, such as mechanical, structural, and energy-related projects. 
The Community Engineering Corps is an alliance that includes members of the mechanical engineering community and other community members from the EWB and organizations like the American Water Works Association. That means that the volunteer roles aren't limited to EWB members either. You can take on various positions on the project team, including the role of the Responsible Engineer in Charge (REIC). Taking on this role helps you fine-tune your leadership skills as a ME. 
However, if you want to be a part of the project team, you need to hold a Professional Engineering license form the state you plan to volunteer. But you also have the option to start your own community project if you already have an organization that you would like to work with in mind. They would just need to fill out the 541 Community Application to get started. Even if you don't know which organization to work with, CECorps offers an educational and outreach campaign to help you learn about the program and different ways to identify partners, organizations and communities that need engineering services. 
Final Thoughts
Instead of only thinking about giving back to your community, take action today. Apply these tips and some of the strategies mentioned here, taken by other mechanical engineers, and you can help bolster your community right away. 
About Nader Mowlaee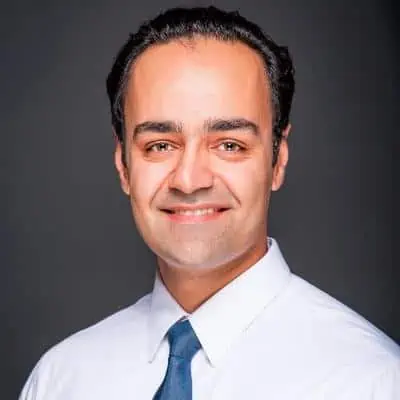 Nader is a career coach who believes you can get everything you want in life if you just help enough other people get what they want. His mission is to enable engineers to break away from their fears. And create the ideal lives and careers they desire. You can learn more about Nader through his LinkedIn account.
We would love to hear any questions you might have or stories you might share about mechanical engineers giving back to their community. 
Please leave your comments, feedback or questions in the section below.
To your success,
Anthony Fasano, PE, LEED AP
Engineering Management Institute
Author of Engineer Your Own Success