Every engineering firm needs project managers that can keep projects on schedule and budget. The problem is that most project managers aren't given training to do so. They are thrown to the wolves and are expected to learn these complex concepts "on the job." This approach rarely works...
At the Engineering Management Institute (EMI) we've always believed that engineers could develop PM skills, but the traditional PM bootcamps overwhelmed them with concepts and didn't support implementation of these skills.  
Therefore, based on our founder's engineering experiences in these bootcamps, we built a program that helps engineering project managers actually transfer these PM skills back to the job, and do so in a way that requires very little sacrifice of their billable time.
To learn more about our Project Management Accelerator™ – PM Skills Course, simply read through the text below or contact us through this form or by phone at 800.920.4007.  PDHs are provided as well, as a bonus.
Praise for PMA Instructor Ann Tomalavage, P.E., PMP
"Ann is an excellent engineer and presenter who has always provided outstanding instruction and services to ASCE's on-site training clients. She strikes a wonderful balance of professional expertise, experience, and approachability in meeting the specific objectives of each training program."
- John Wyrick, Manager, On-site Training Worldwide, ASCE
Your professionals can build the skills they need to become successful project managers...
You can enroll your professionals in our general sessions, we can conduct a session for your company only, or we can even modify our curriculum and create a custom PM program for your firm that incorporates your verbiage, templates, and software. 
Please get in touch with us today.  If you utilize our program, your professionals will be able to better manage scope (avoiding scope creep), budget and schedule making your projects more profitable than before. 
Failure to provide this support to your project managers, could lead to mismanaged projects, upset clients, and more write-offs.
Curriculum
You want to develop your project managers as early as possible in their careers, but it's hard to find PM training tailored for consulting engineers (and a program that actually transfers back to the job).  In just 5 weeks, our proven Project Management Accelerator™ – PM Skills Course will help your soon-to-be and new project managers learn:
The role a PM plays in consulting, which is very different from other industries,
How to clearly identify Project Scope (we give them a framework of questions) and how to identify when they are working out of scope,
Guidelines for building great cost estimates including how to consider contingency into estimates,
Ways to build a dynamic schedule that can flex with a project (including a discussion on scheduling software),
How to run an effective Kick-off Meeting, the most important meeting of any project,
Ways to track project progress and identify problems as soon as they happen, and
How to successfully close out a project.
Simply fill out this form or contact us today at 800.920.4007, our next PMA session begins soon, but we can also provide a company only session at your desired time.
This course will greatly improve your project managers, their projects, and your bottom line for the better.  Failure to invest in these skills, will prevent sustainable long-term growth, and have major financial implications.
Our Next Class is on September 13th, 2023
 Course Overview
This 5-week ( 1 to 2 hours per week) online interactive course will teach, inspire, push, and connect your professionals to peers and coaches who will help them think like experienced project managers.
Most importantly, they will build confidence and realize that they have the abilities they need to manage projects successfully and drive positive change and growth for them personally, your firm, and your clients.
With live skill building sessions and coaching calls, personal assignments, and a forum for discussion, the workshop takes 5 - 10 hours to complete, most of which can be done outside of normal business hours.
**Successful completion of the course earns 5 PDHs accepted in most US States.
Praise for PMA Instructor Ann Tomalavage, P.E., PMP
"Ann is a very talented Project Management Consultant who I had the pleasure of hiring many times over the last decade. Ann is patient, creative and a true expert in the field. Ann took on a very challenging project and helped create a Project Management Methodology incorporating the PMI standards."
- Kathy M. Director, Operational Performance Training Henkels & McCoy, Inc.
More customized than a PM bootcamp, book, series of webinars or a course...
Where the Project Management Accelerator™ - PM Skills Course is different is in the transfer assignments that can help participants transfer these important skills back to the job.
Our students have to show up.  Period.
The importance of showing up
In a busy project filled world, there are many ways for engineering professionals to hide.  Your staff can stay as 'team engineers' forever and not take the steps towards managers.  They can avoid having to do presentations.  They can live with the doubt that builds up in their minds around their abilities to lead.  However, hiding is not going to drive growth or change, in fact it will do the opposite.
This course will force your staff to think certain ways and to present their ideas to your company, and in the process will gain so much confidence, it will change their careers and your company forever.
A proven way to learn
If you want your engineers to become effective project managers that lead projects that positively impact our world, you'll need to develop their confidence and their project management skills.  This intensive course doesn't require any pre-requisites, only the desire to show up and do the work in service of making change happen.
Ann M. Tomalavage, P.E., PMP, LEED-AP, one of our instructors, has a lot of experience both as an effective engineering project manager and a trainer who has helped thousands of engineers become better project managers.  In this course, your staff will learn how to build the confidence and PM skills they need to transform into leaders that can drive massive growth.
Our Next Class Is Starting Soon!
Call
800-920-4007

or contact us here for enrollment information.
Praise for PMA Instructor Ann Tomalavage, P.E., PMP
"Ann learned and practices Project Management under the BEST at Weston, where it was a cultural touchstone. Her passion for project leadership continues today, as she inoculates the next generation of environmental project and program managers."
- L. Burton Curry, P.E. Water Engineering Practice Leader, JMT
Instructors
Ann M. Tomalavage, P.E., PMP, LEED AP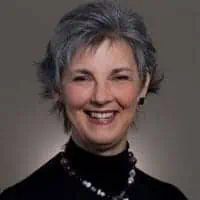 Ann Tomalavage has walked in the shoes of the project manager. As a civil engineer, she has worked as a project manager for over 35 years in top-level firms. Ann developed a solid understanding of what it takes to become world-class. Typically, project management training ignores several key areas that contribute to the overall success and profitability of firms. They are:
Understanding profit drivers: deadlines, reporting, billing for additional work, team efficiencies.
Advanced communication skills: negotiation, relationship building, communication with team, clients, and the company.
Practice and support: accountability, metrics, mentoring and PM Scorecard.
It's not enough to merely understand project management at a basic level. Profitability must be maintained throughout every project.
Ann is the sole provider of in-person project management foundations training for the American Society of Civil Engineers (ASCE) nationwide (www.asce.org). Of more than 200 ASCE professionals teaching nearly 100 civil engineering topics, Ann is consistently rated among the top four of all ASCE instructors. Ann led the team who prepared and released the 2014 Report Card for Pennsylvania's Infrastructure, which involved over 55 experts across the four Pennsylvania sections of ASCE. The Report Card evaluated sixteen infrastructure categories and assigned grades on an A to F scale.
"Ann is an excellent engineer and presenter who has always provided outstanding instruction and services to ASCE's on-site training clients. She strikes a wonderful balance of professional expertise, experience, and approachability in meeting the specific objectives of each training program."
- John Wyrick, Manager, On-site Training Worldwide, ASCE
Michael A. Lozanoff, P.E.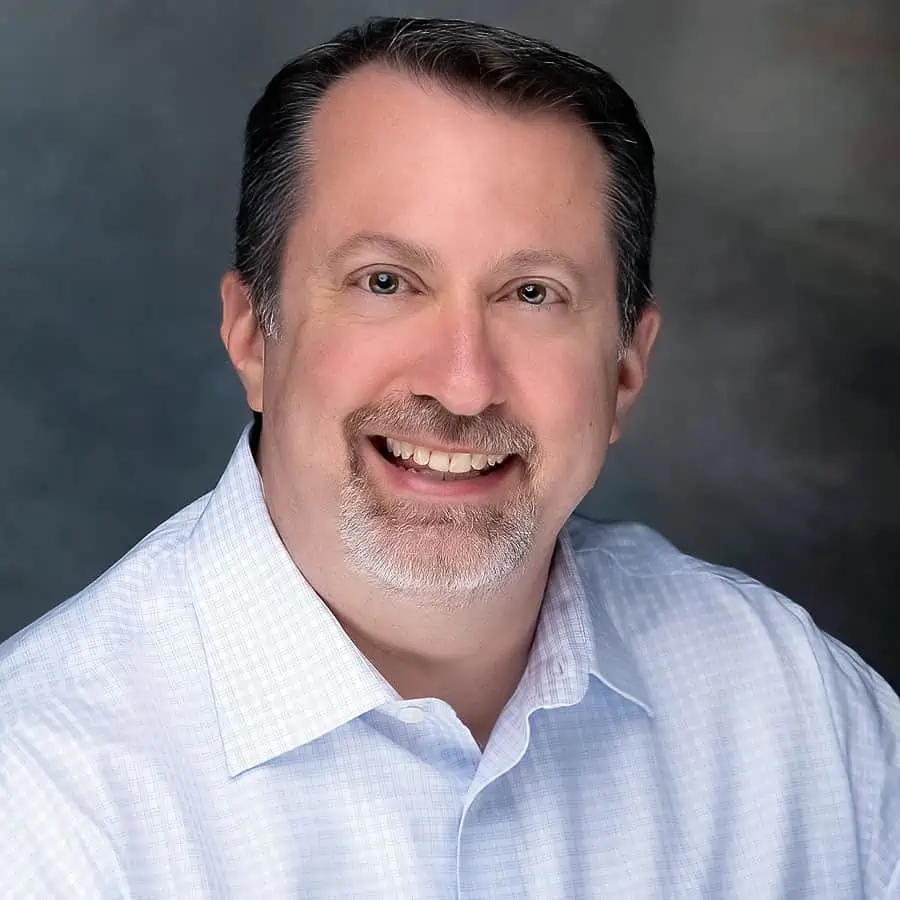 Throughout the course of Michael Lozanoff's career in the design and construction industry, Michael had the unique opportunity to experience real hurdles that businesses face from the inside. Michael worked as a civil engineer on Infrastructure projects for years. Through his career, Michael learned that even the very best firms don't necessarily have their operations, sales and project delivery houses in order. It was from these experiences that Michael discovered a passion for finding ways to really move the needle.
Soon after, Michael began developing training programs for Project Managers, giving them the skills and tools necessary to effectively manage multiple projects. He became immersed in business development, created market growth strategies, facilitated leadership development programs, and has served on Boards of Directors for profit and non-profit businesses.
At the heart of Michael's work has always been one fundamental objective: helping AEC businesses thrive, which he continues to do today.
Anthony Fasano, P.E.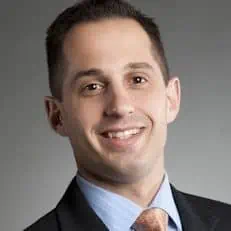 Globally recognized entrepreneur, best-selling author, speaker and engineering career coach. Today's competitive global engineering marketplace requires an engineer to build his or her career in a way that's truly remarkable, unmistakable, and valuable. No one knows this better-and no one can teach this better-than Anthony Fasano, P.E.
One day, as a young engineer, Anthony realized that most successful engineers have both good technical skills and dynamic soft or interpersonal skills. After realizing that and developing his non-technical skills, Anthony went on to become an associate at a very reputable engineering firm at the young age of 27.
At that time, Anthony decided that his goal was to help all engineers develop their non- technical skills and become better-rounded and in a position to achieve all of their career goals and dreams. He has since attended one of the top-ranked executive coaching schools and now focuses on helping engineers and engineering organizations grow and succeed. He has spent years building the Engineering Management Institute (previously known as The Engineering Career Coach).
In addition to his coaching and speaking credentials, Anthony is also an author. He is the author of Engineer Your Own Success: 7 Key Elements to Creating an Extraordinary Engineering Career. He is also the host of the popular iTunes podcasts: The Engineering Career Coach Podcast, The Civil Engineering Podcast, and most recently Engineering Career TV.
Anthony is now an industry-recognized inspirational platform speaker on the topics of career advancement, business growth and development and leadership. He is the expert to turn to when you are ready to realize your career goals and dreams.
"All of our engineers from entry level through upper-level managers have been able to connect with Anthony Fasano of EMI in one way or another. His advice is practical and to the point. He is able to engage everyone in the conversation because he is both a good speaker and listener. We are very pleased we found a professional who epitomizes what a successful engineer-leader can be."
- Vincent Siefert, P.E., CEO, Siefert Associates
Justin Edenbaum, P.E., P.Eng.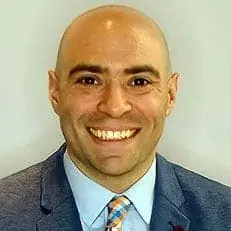 Know the extremes, and you can figure out the in-betweens. Justin Edenbaum has worked on multi-billion-dollar projects at a large engineering firm and smaller projects through his boutique engineering firm. If you can manage projects at these extremes, you can manage all projects in-between.
During the first half of his career at a 10,000+ employee firm, Justin worked on tunnel projects in the United States, Canada, Europe, and Australia. While there, he received best-in-class formal training from experienced project managers. He became familiar with policies, procedures, and standardized tools for managing projects. In addition to learning the philosophy behind project management, he also learned corporate budgeting using Oracle and scheduling in Primavera.
As the Founder of a boutique engineering firm specialized in tunnel ventilation and fire life safety, Justin regularly uses his project management skillset. Although the projects are smaller than those at a multi-national firm, the stakes are now higher. Keeping his clients happy through on-time delivery and within budget is paramount to his reputation and income.
In addition to advising on large-scale engineering projects, Justin facilitates workshops, presents at conferences, and develops training courses. Justin is known in the industry for communicating complicated ideas in a simplified manner, with humor thrown in. Participants have quoted his delivery style as "professionally personable".
Justin is a registered professional engineer in Canada and the United States. He has a bachelor's in mechanical engineering from Binghamton University and a master's degree from Stevens Institute of Technology.
FAQ
Below is a list of questions frequently asked by those interested in the Project Management Accelerator™ course.  Please click on the question below to see our answer.
EMI Alumni Companies
Engineering professionals from the companies below have participated in our Engineering Management Accelerator Program which utilizes the same delivery process and course structure including the assignments and team challenge.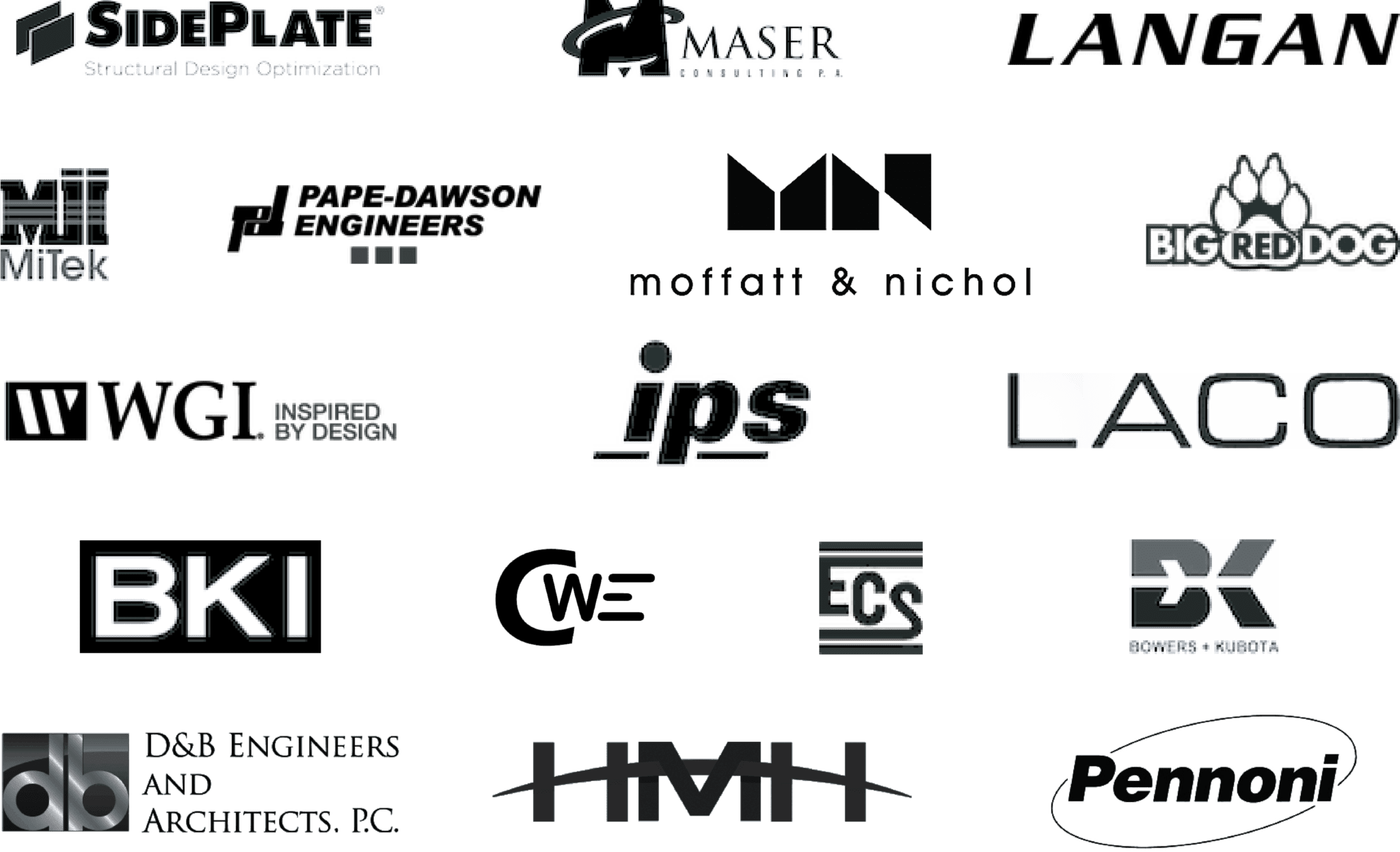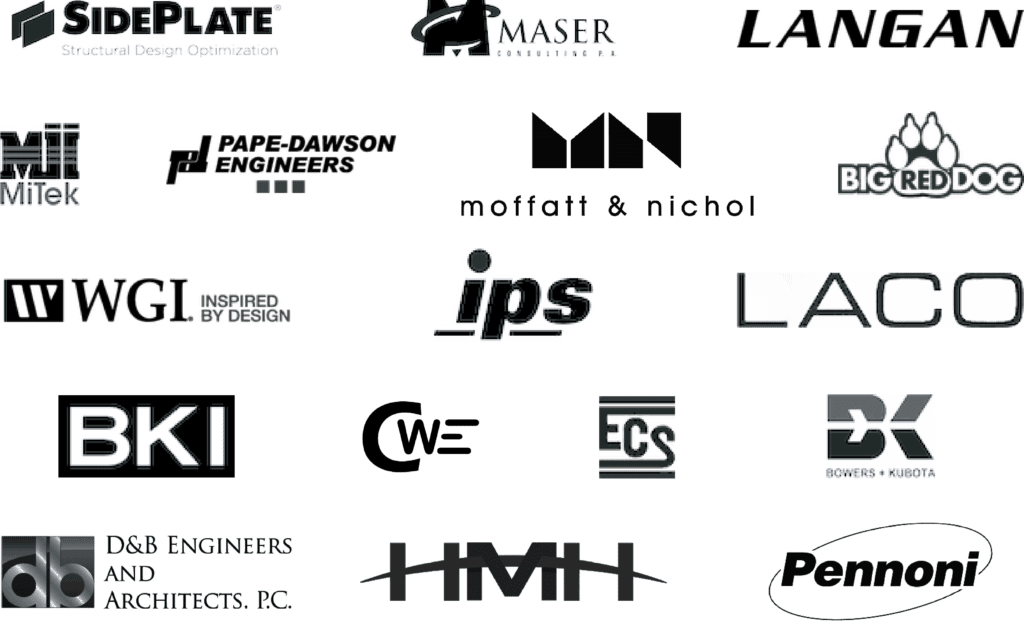 "The PM Accelerator course helped identify and layout key elements of being a successful project manager. Especially ones that even experienced PMs need to be reminded of every now and then. I feel I am walking away with a tool box of knowledge, rules and lessons I can apply to almost every project."
- Maggie McHugh, Roaring Fork Engineering
"The PM Skills course quickly and effectively took me from zero knowledge about project management, too being proficient by focusing on the critical elements of project management and clearly walking thought implementation of those skills. Very practical, straightforward, with no fat."
- Lucas Rosentrater, Turning Point of the City
Contact us by filling out the form below or calling us at
800-920-4007

: