This is a guest post by Tevis Holzer, P.E.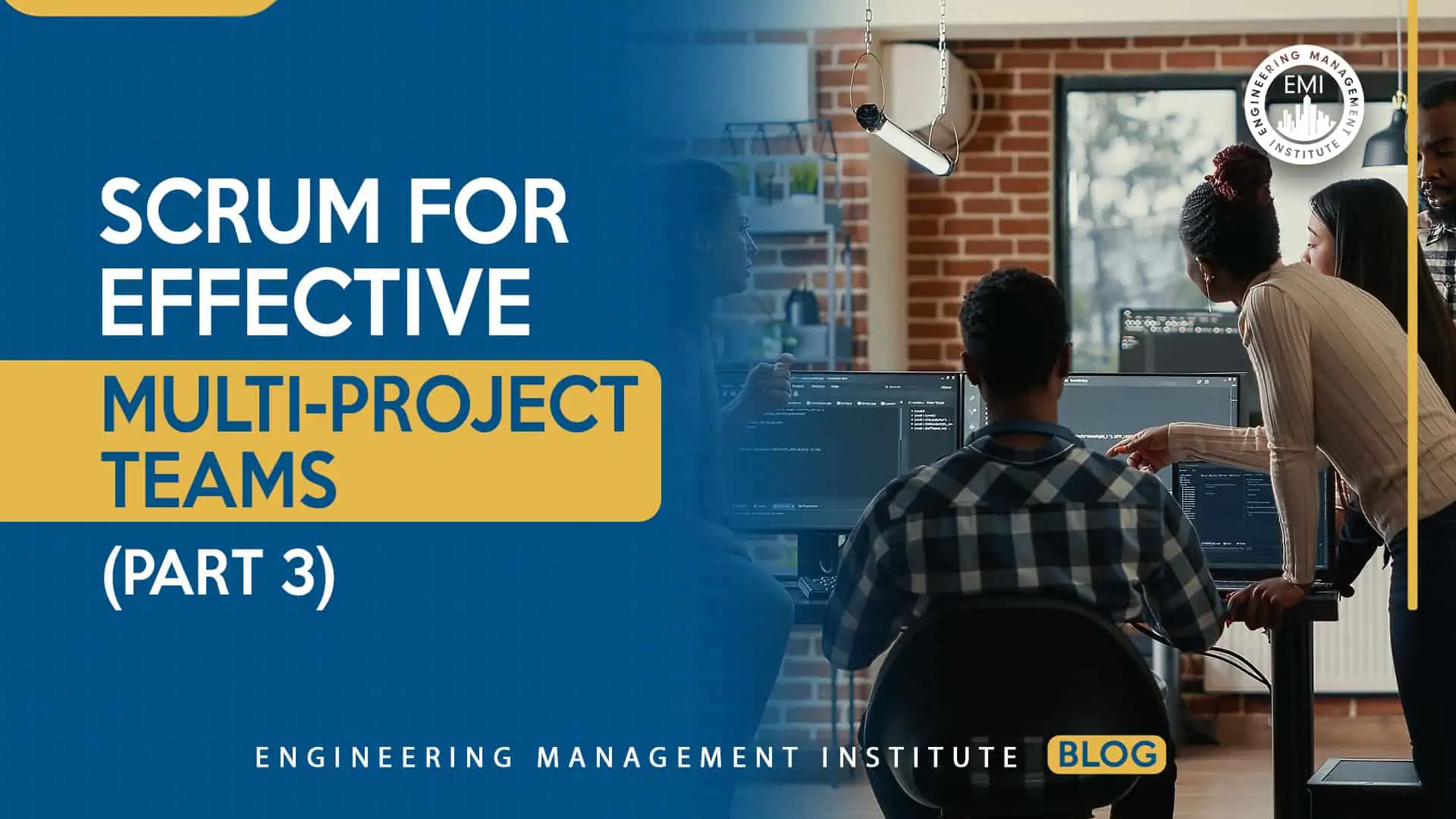 Picking up from Parts One and Two in this series, this installment explores another level of the Scrum mindset in the AEC industry. When a design team is comfortable implementing Scrum concepts on the individual project level, they eventually reach a tipping point with the number of projects (and project meetings) that can realistically fit in their schedule.
The Multi-Project or Market-Focused Team
Formalizing a multi-project team consisting of members who commonly work on the same projects together offers collaboration advantages and reduces the number of unique meetings they need to attend.
According to Scrum, the most successful teams have the following attributes:
1. Transcendent
All team members are bought in to achieve common, shared goals that are beyond the capacity of the members individually.
2. Autonomous
The team has the authority to make decisions. A team cannot operate at a high level if they consistently need to obtain permission outside the team.
3. Cross-Functional
The multi-project team needs to have all the necessary skills and knowledge to complete the projects.
Benefits to Applying Huddle Meetings with a Market-Focused Team
In traditional settings, we often prioritize our tasks by due date, "first in, first out," or other similar concepts. The problem is that project tasks are interdependent: one person's task cannot start until the upstream work is complete. Siloed departments exacerbate the issue when one department prioritizes Project A and another department prioritizes Project B. Both need work from one another, but their mismatched expectations result in delays for both projects. These situations are examples of "Organizational Blinks," which would unnecessarily delay a project's progress if not brought to light in a Huddle meeting. Agile and Scrum take a different approach.
When a Huddle isn't focused on a single project, teammates learn about each other's workload, understand urgency and global priority better, and adjust their own expectations of project progress. Agile teams use Huddles to identify and prioritize these interdependencies. From there, the whole team can prioritize their part in the project and collectively advance the project toward completion. The team also discusses obstacles and plans around them accordingly. The net effect is a more understanding attitude to delays (everyone can see everyone else's backlog) and more realistic delivery dates. If Project A has a delay for some of the team's tasks, those team members can pick up tasks for Project B (or whichever is the next priority) until Project A is ready to resume.
Just as plants with a shared root system convey excess water from plants in a wet area to another in a dry area, team members sense when others are overloaded and may volunteer to step in and assist with progressing higher priority tasks. If one team member is overloaded, the Huddle lets the team level the load by handing off tasks to other team members. If tasks are not interchangeable, a regular Huddle lets the team capture metrics on which members are regularly overbooked so management can make effective hiring decisions. The Huddle meeting gives a full health check on all the team's projects, and on the team itself.
Other Scrum-style Events, Sprint Planning & Blitzes
If your multi-project team struggles to make incremental progress toward milestones, investigate the benefits of Sprint Planning. The overall aim of sprint planning is distributing realistic, achievable tasks throughout the entire project timeline, ultimately reducing last-minute rushes before the deadline.
If your team is looking for guidance and mentorship, research how Blitzes help focus efforts. An example of a Blitz might be setting aside a time block for the entire team to review a set of drawings, with the drafting personnel present, asking questions and making changes in real time. Redlining drawings and emailing them to the drafting staff sometimes opens the door for a "Blink" to highjack progress.
The Agile toolbox is vast, and these three articles have only covered a few Scrum practices. My hope is this article series captures your interest with the ways Agile and Scrum principles can aid your engineering teams. The journey to a more efficient workplace needs patience, dedication, and—most importantly—a starting point. Today seems like a great day for new beginnings. Thanks for reading!
About the Author, Tevis Holzer, P.E.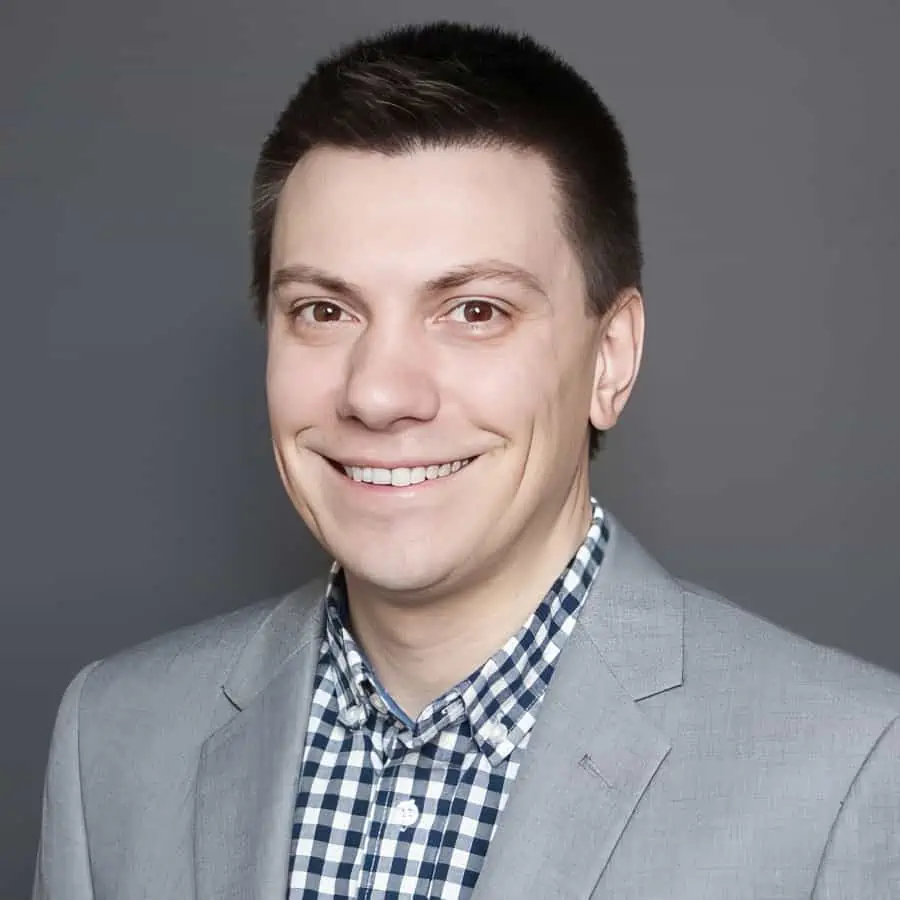 Tevis' unique experience designing and analyzing structures for a large manufacturing company opened his eyes to the benefits of organized team collaboration. Now, as a project manager, he is passionate about relating and applying the fundamental ideas and concepts to the AEC industry. Reach out to him on LinkedIn to share your thoughts, ideas, and feedback on promoting team collaboration. If you're already using Agile, Scrum techniques, or similar processes in your workplace, comment below on your successes and challenges.
We would love to hear any questions you might have or stories you might share about how you use scrum techniques in your multi-project teams.
Please leave your comments, feedback or questions in the section below.
To your success,
Anthony Fasano, PE, LEED AP
Engineering Management Institute
Author of Engineer Your Own Success