This is a guest blog by Pamela A. Scott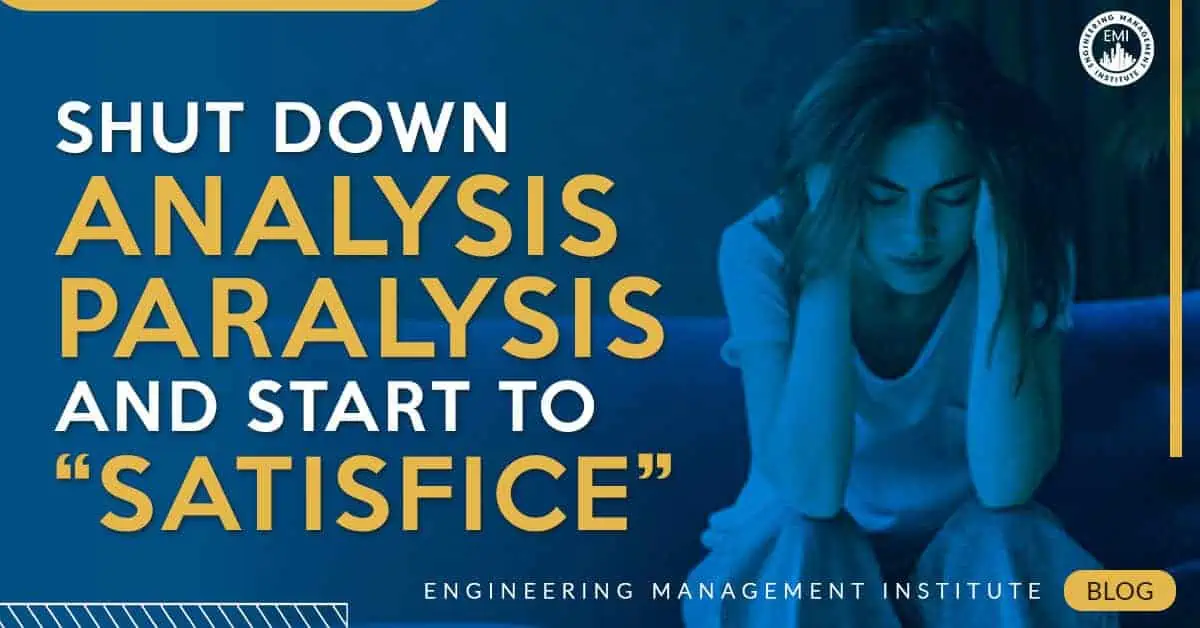 Do you struggle to make decisions? Most of us do—at least when dealing with something significant.
Do you find yourself trapped by analysis paralysis? Many of us do. We think and we think and we think, and then we think some more. And maybe we eventually act.
I believe decision-making and analysis paralysis are intertwined. You can throw decision fatigue into that mix as well. Decision fatigue occurs because we simply have too many decisions to make on any given day. Check out this site for lots more on decision fatigue.
In his book "The Paradox of Choice: Why More Is Less," Barry Schwartz delves into why we struggle to make decisions.
285 Types of Cookies, Oh My!
In his neighborhood supermarket, he found 285 varieties of cookies. Can you pick just one? The average supermarket carries nearly 40,000 items for you to pick from. It gives me a headache to even think about those choices.
[Read more…] about Shut Down Analysis Paralysis and Start to "Satisfice"