This is a guests blog by Jese H. Vance, P.E.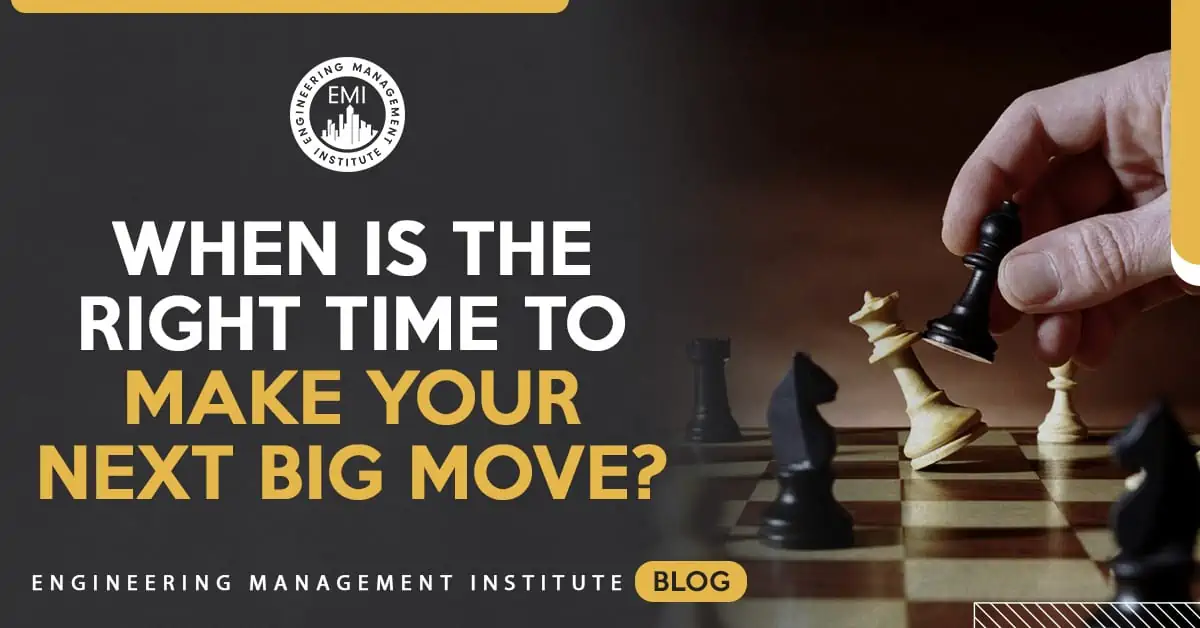 When is the right time? What if it doesn't work out? What if I FAIL?
These are all questions that I am sure many of you have asked yourself from time to time when trying to decide to take advantage of an opportunity or stay on your current path. Over the last several years, I have tossed these questions around and recently, I have found some of the answers. Below are a few things to consider when trying to make that big decision.
Are you ready to pursue your purpose over your paycheck?
[Read more…] about When Is the Right Time to Make Your Next Big Move?