Podcast: Play in new window | Download | Embed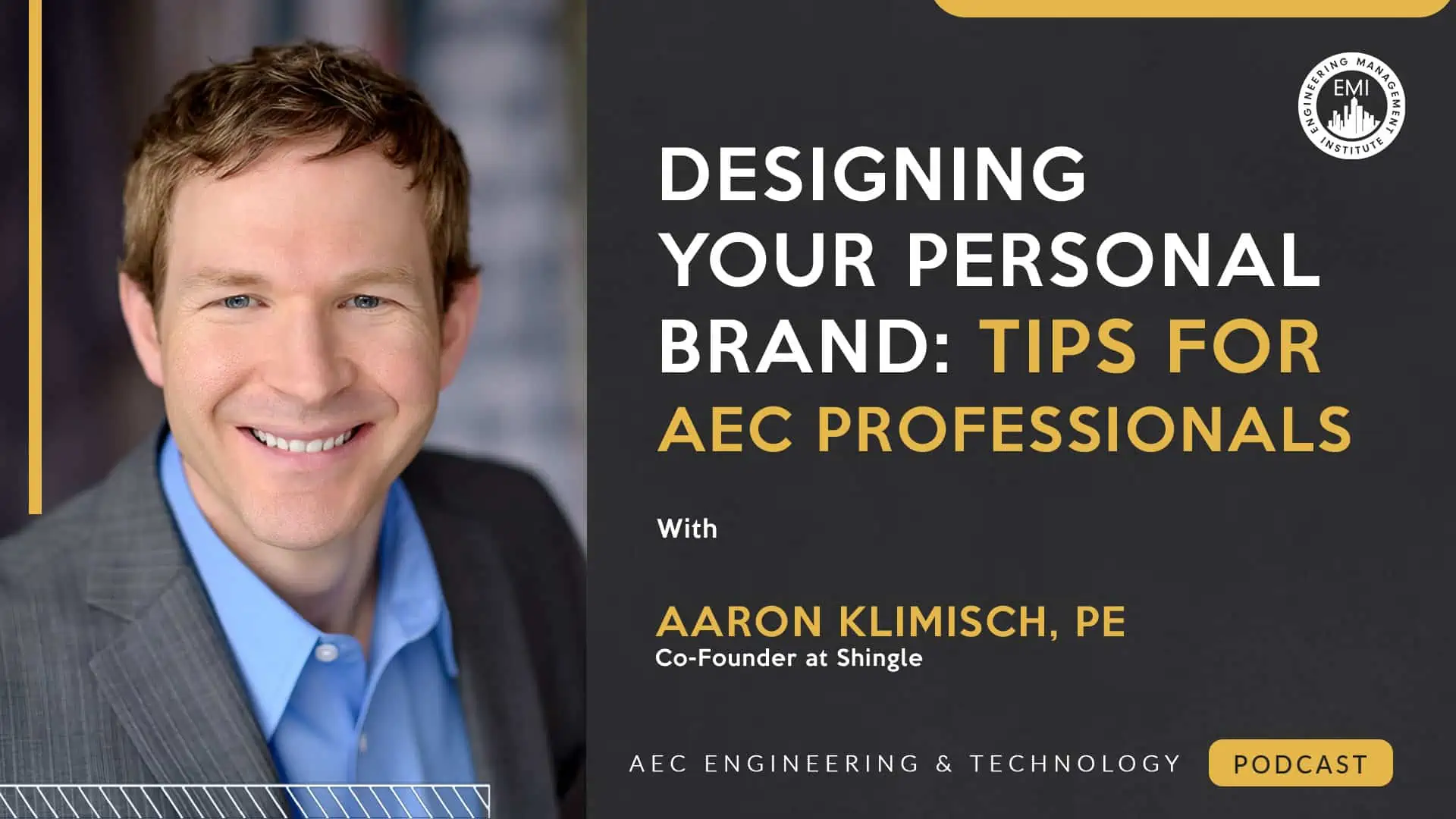 In this episode, I talk to Aaron Klimisch, P.E., the co-founder at Shingle, who shares with us the story of how Shingle came to be, the tools and resources available on the platform, and how it helps engineers quickly set up their own firms and make connections with clients. We also discuss the importance of relationship-building in the AEC industry, the amount of writing engineers do, and the potential of AI writing assistants. If you're an engineer looking to build your personal brand and stay ahead of the changes in the industry, this episode is for you!
***You can view the video version of this episode here***
Engineering Quotes:


Here Are Some of the Questions I Ask Aaron:
Can you tell us a little more about what Shingle does specifically, the significance of its name, and who can benefit from the service?
Would you say that giving engineers a lower-risk environment to test the waters of entrepreneurship is an apt description of Shingle?
Is there any limit as to who can join Shingle as a freelancer, such as electrical engineers?
What have you guys learned from the beta phase of Shingle?
How did you find the niche of engineers who want to build their personal brand online?
What was your hunch that Shingle would work out?
What is the potential of AI writing assistants in the context of engineering?
Can you talk a little bit more about the amount of writing engineers do?
What are the other tools on the platform and how are they benefiting users?
What can firms get out of the platform and what can individuals get out of it?
What's one piece of advice you would give to our listeners when it comes to building a personal brand?
Here Are Some Key Points Discussed in This Episode About Designing Your Personal Brand: Tips for AEC Professionals:
[Read more…] about AECT 012: Designing Your Personal Brand: Tips for AEC Professionals