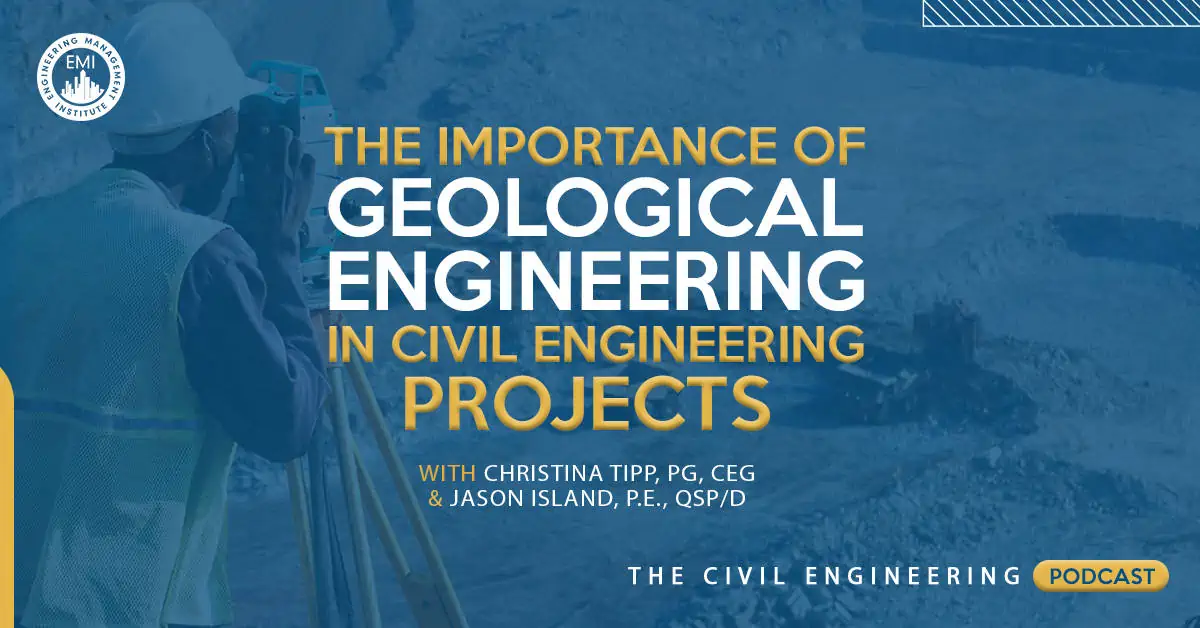 In this episode of The Civil Engineering Podcast, I talk to Christina Tipp, PG, CEG, a professional geologist, and Jason Island, P.E., QSP/D, a senior civil engineer, both from SHN, about the crossover between geological engineering and civil engineering, and how and when you need to get geological engineers involved in your civil engineering projects.
Engineering Quotes:


Here Are Some of the Questions I Ask Jason and Christina:
What is geological engineering and what do geological engineers do?
Why is it important for engineers to have a good understanding of the different disciplines involved in a civil engineering project?
Tell us about some of the civil engineering projects you have worked on in the past where you needed to get geological engineering involved on the civil engineering project?
How do civil engineers know when to involve a geological engineer in their projects?
Tell us about a civil engineering project that you both have worked on together that had a geological component to it?
What advice can you give engineers considering pursuing a career in geological engineering?
Here Are Some Key Points Discussed in This Episode About Geological Engineering:
[Read more…] about TCEP 183: The Importance of Geological Engineering in Civil Engineering Projects