The Best Engineering Consulting Firms to Work For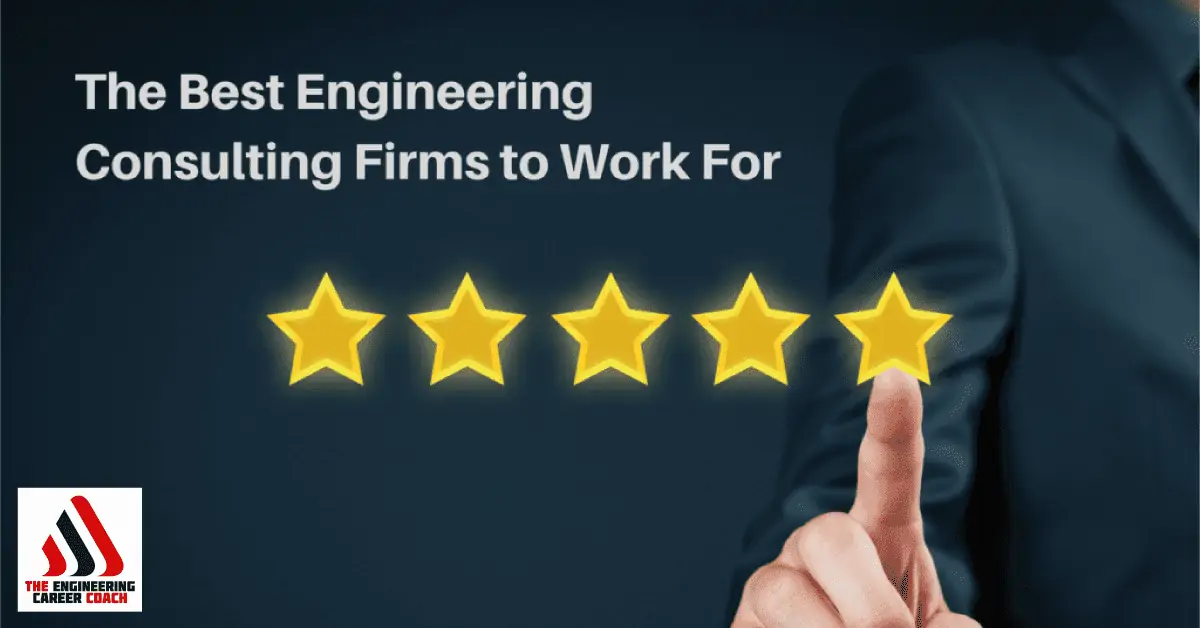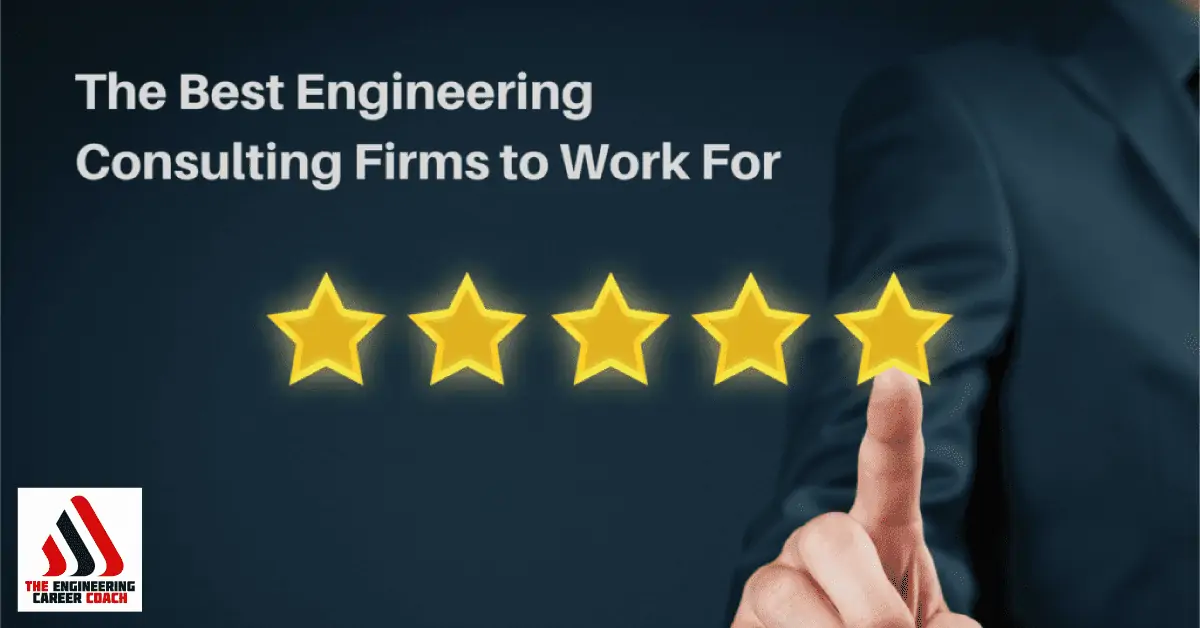 As of recently, many of our Engineering Mastermind members have been asking what the best engineering consulting firms to work for are. In an effort to give them a good answer, we have decided to write a series of articles focused around the best engineering consulting firms to work for.
There are a lot of different sources out there that provide information like this; however, we are going to research all of them and also add our own advice. Our advice comes from coaching hundreds of engineers in the industry who have told us about their working conditions.  Also, it is important to remember, that every company will appear different or offer a different experience to different people.  No two engineers are identical, but our research will be based on the feedback of many.
What Do You Want to Know About the Best Engineering Consulting Firms?
If you have a question you would like us to specifically address in this post, or you would like to tell us about one of the best engineering consulting firms that you have worked for, please leave a comment at the bottom of this post. Please be sure to leave your location if you do so, as that certainly plays a role in ranking the top firms.
Learn How to Build a Winning Resume
Download our Resume Cheatsheet for Engineers
[Read more…]

about The Best Engineering Consulting Firms to Work For