Podcast: Play in new window | Download | Embed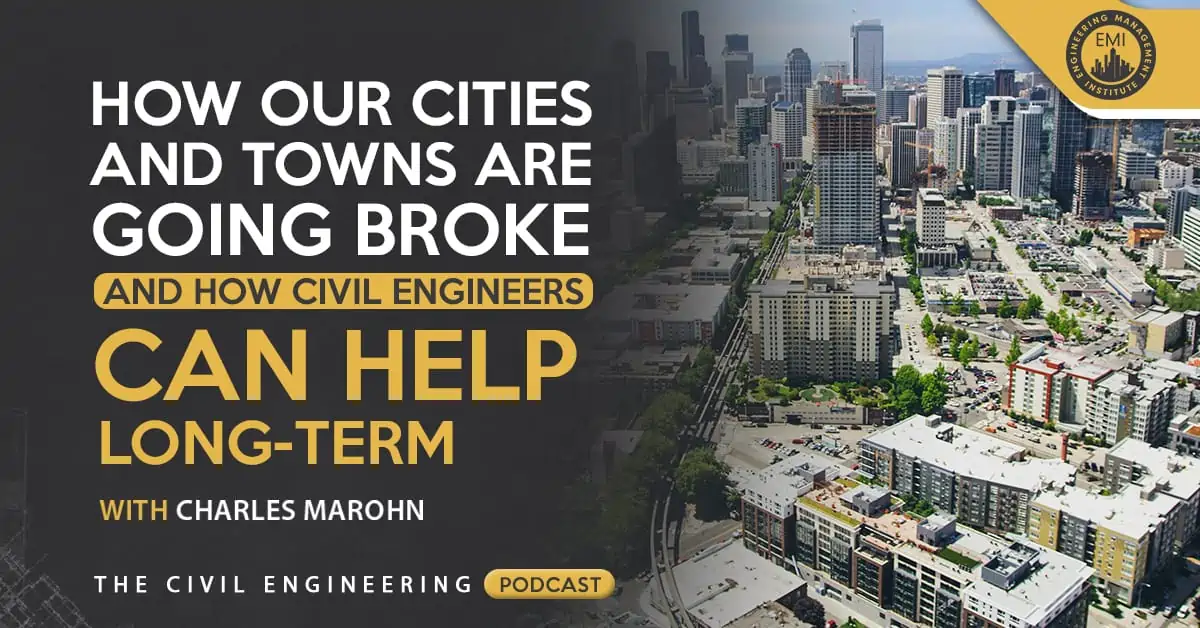 In episode 065 of The Civil Engineering Podcast, I talk with Charles(Chuck) Marohn, a Professional Engineer (PE) licensed in the State of Minnesota and a member of the American Institute of Certified Planners (AICP) about how our cities and towns are going broke and how civil engineers will play a role in developing strong towns in the future.
Here are some of the questions I ask Chuck:
Why are so many towns and cities across North America going broke?
What are some things that you've seen in your travels that don't necessarily take thousands of dollars to implement, that have made stronger towns?
How can we as civil engineers help to build stronger towns?
What are some things that civil engineers can do to address this problem in civil engineering?
Engineering Quotes




Here are some key points discussed on how our cities and towns are going broke and how civil engineers can help long-term.  Chuck says:
[Read more…] about TCEP 065: How our Cities and Towns are going broke and How Civil Engineers can Help Long-Term