This is a guest post by Gabe Lett, FSMPS, CPSM, LPC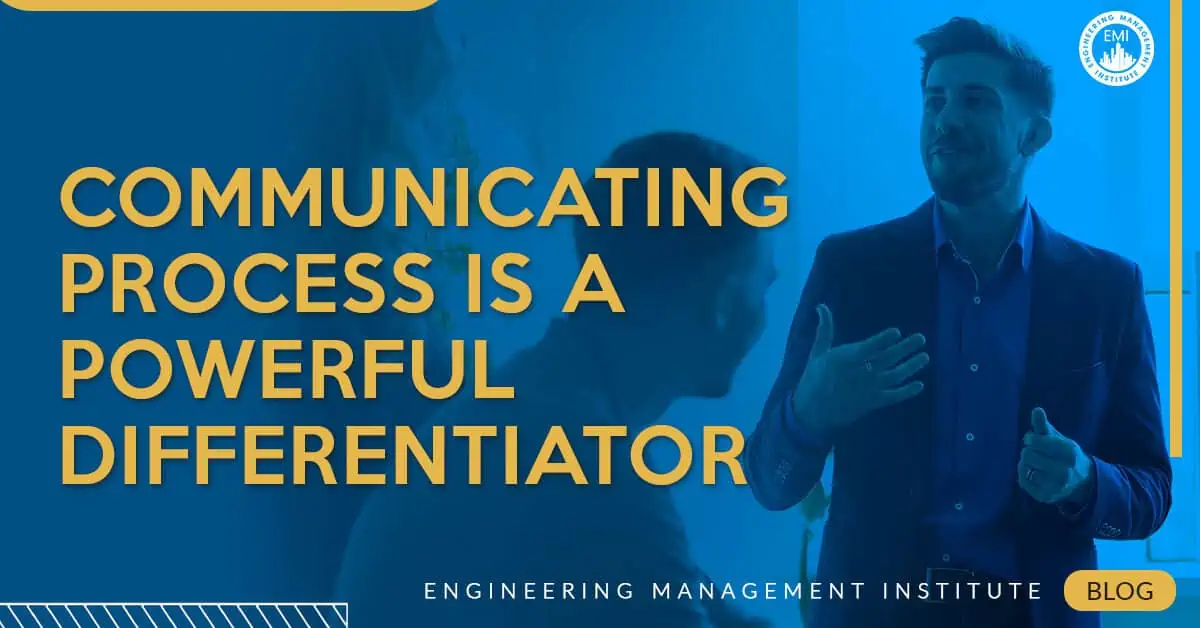 I wonder where Sue is in completing that draft? Does Frank know his quality check is due this afternoon? Does Lynn remember our grant application is due this Friday? If others are having to ask these questions about your responsibilities, you are not communicating process.
Communicating process is about letting others know where you are in the process of delivering requested information or in completing a task. Most never think about communicating process because they do not see the value in it. Yet, when you communicate the process, it lets others know that you are working on what they need and whether you are on target or running behind. This is true for both external clients and internal colleagues.

What Makes Communicating Process a Differentiator?
Because most people do not think to communicate process, when someone does and makes a habit of it, it sets them apart. Think about colleagues in your professional role who are good at letting you know where they are in their process. Put yourself in the client's shoes. How would you feel as a client if the consultant you hired kept you informed of their process? You would feel important and well-informed. You would feel that there was a partnership in the completion of your project.
[Read more…] about Communicating Process Is a Powerful Differentiator