Podcast: Play in new window | Download | Embed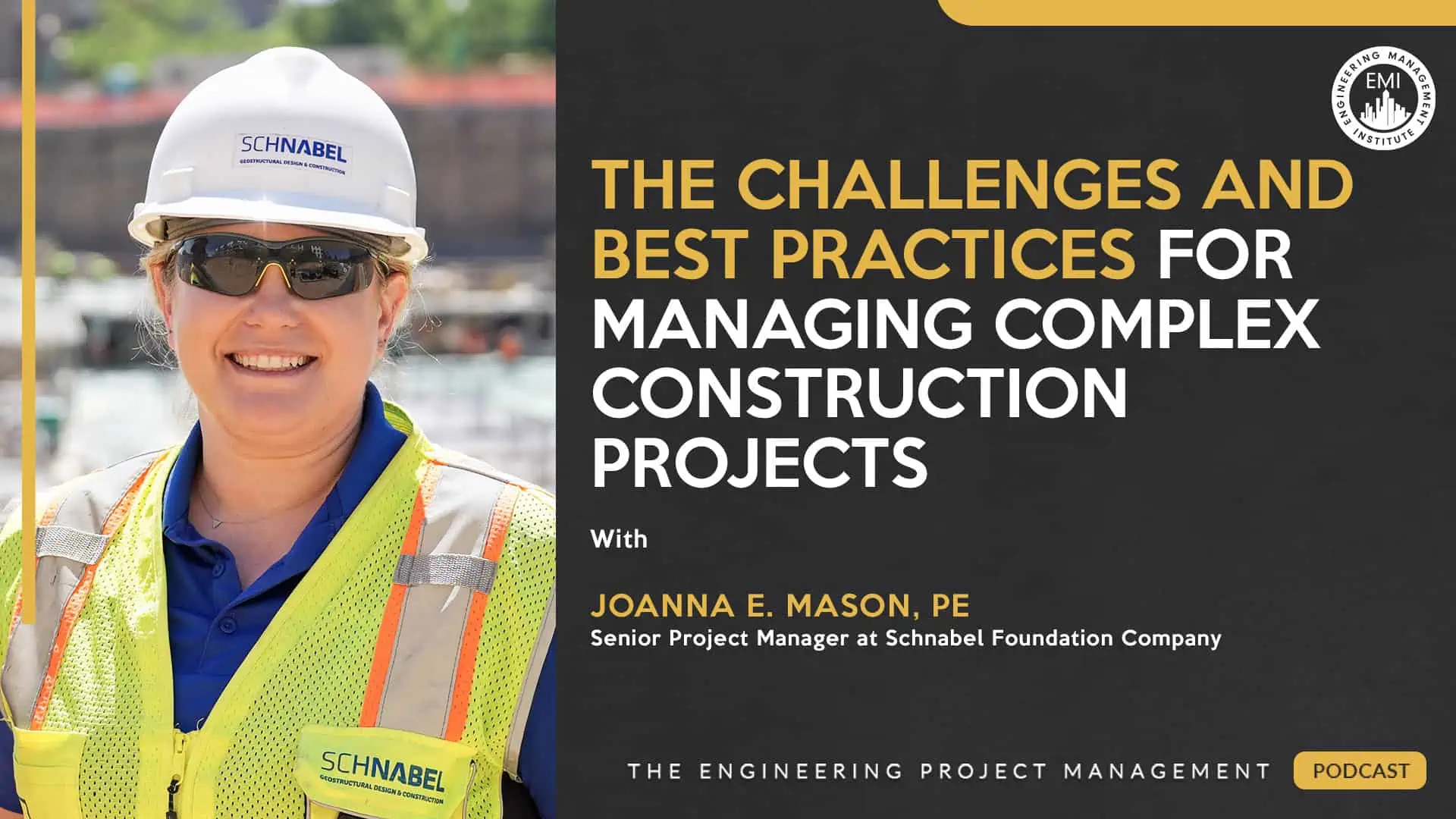 In this episode, I talk to Joanna Mason, P.E., a senior project manager at Schnabel Geostructural Design & Construction, about the challenges and best practices of managing complex construction projects, covering topics ranging from communication and coordination with stakeholders to ensuring project success within budget and timeline constraints.  Joanna also shares her expertise in documenting and mitigating risks and how she ensures safety measures are in place to keep people safe and productive while on the job.
***You can view the video version of this episode here.***
Engineering Quotes:


Here Are Some of the Questions I Ask Joanna:
What major challenges did you face when managing larger geotechnical projects, and how did you address them?
Can you talk about your experience in effectively managing stakeholder communication for geotechnical projects?
Can you explain your approach to documenting and mitigating expense risks in geotechnical projects, particularly when encountering challenges like unknown utilities or unexpected foundations?
What key factors contribute to the success of projects that are completed on time and within budget? In addition, based on your experience, what measures are essential to achieving this outcome?
What best practices or recommendations do you have for project managers in effectively managing both internal and external resources?
What is the role of safety in managing large geotechnical projects, and how do you ensure the implementation of safety engineering controls to maintain both productivity and the well-being of everyone involved?
How do you effectively balance the requirements of your projects with the concerns of the surrounding community and the environment?
Can you share an example of a challenging geotechnical project you managed, the difficulties you faced, and how you successfully navigated and resolved them?
Here Are Some Key Points Discussed in This Episode About the Challenges and Best Practices for Managing Complex Construction Projects:
[Read more…] about TEPM 020: The Challenges and Best Practices of Managing Complex Construction Projects