Podcast: Play in new window | Download | Embed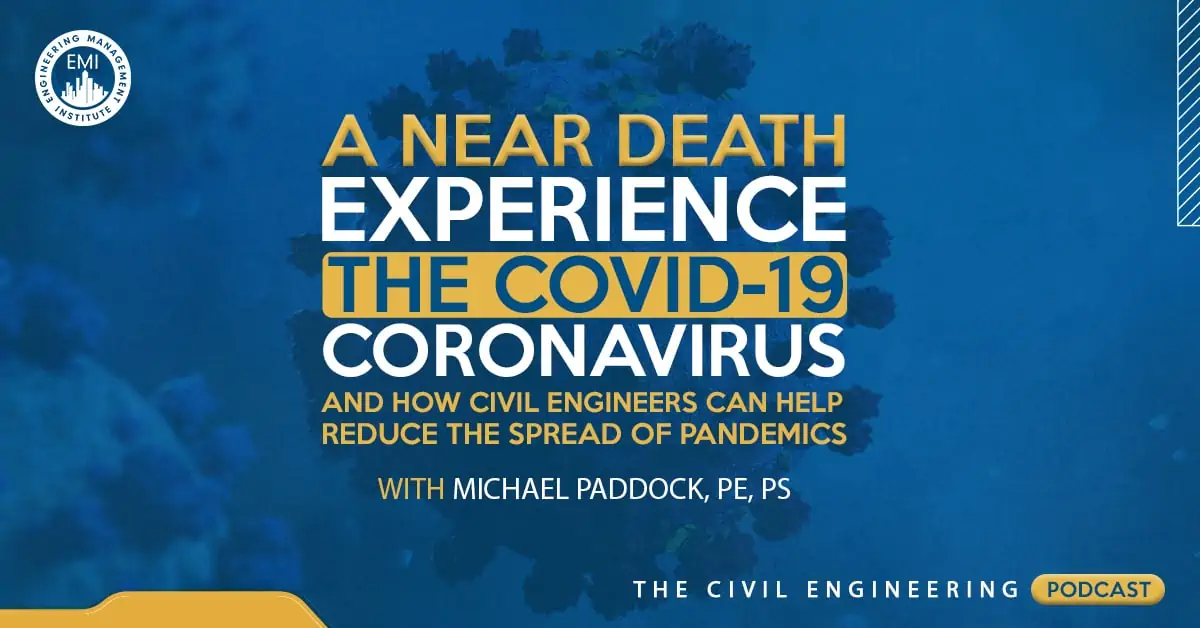 In this episode, we focus on a topic that is on everyone's minds — the coronavirus and how it should be a wake-up call to civil engineers. And we're discussing this with Michael Paddock, PE, PS, a licensed civil engineer and surveyor. Twenty years ago, Mike was told he had three to six months to live and since then, through Engineers Without Borders (EWB), he's helped to grow communities around the world. He also talks about his work managing mega civil engineering projects, and the one thing you must be able to handle to do so.
Engineering Quotes:


Here Are Some of the Questions I Ask Michael:
Can you tell us about how you went from civil engineering to dedicating your time to Engineers Without Borders?
How old were you when you got the news about your stage 4 cancer?
When you get this news from the doctor, how did you proceed over the coming months?
You recently wrote an article for ASCE entitled, "Coronavirus a Wake-Up Call for Civil Engineers." Can you tell us about the article?
How did you find out about EWB and what moved you towards them?
EWB is a membership organization. Could you please explain to us how it works?
Did finding out that you had cancer change your life philosophy?
What is it like to manage mega-projects?
What are some of the skills needed to be able to work on mega-projects?
In terms of getting good at managing mega-projects, is on the job experience the main way to get good?
Here Are Some Key Points Discussed in This Episode About the Coronavirus and How We as Civil Engineers Can Make an Impact
[Read more…] about TCEP 140: A Near Death Experience, the COVID-19 Coronavirus, and How Civil Engineers Can Help Reduce the Spread of Pandemics