Podcast: Play in new window | Download | Embed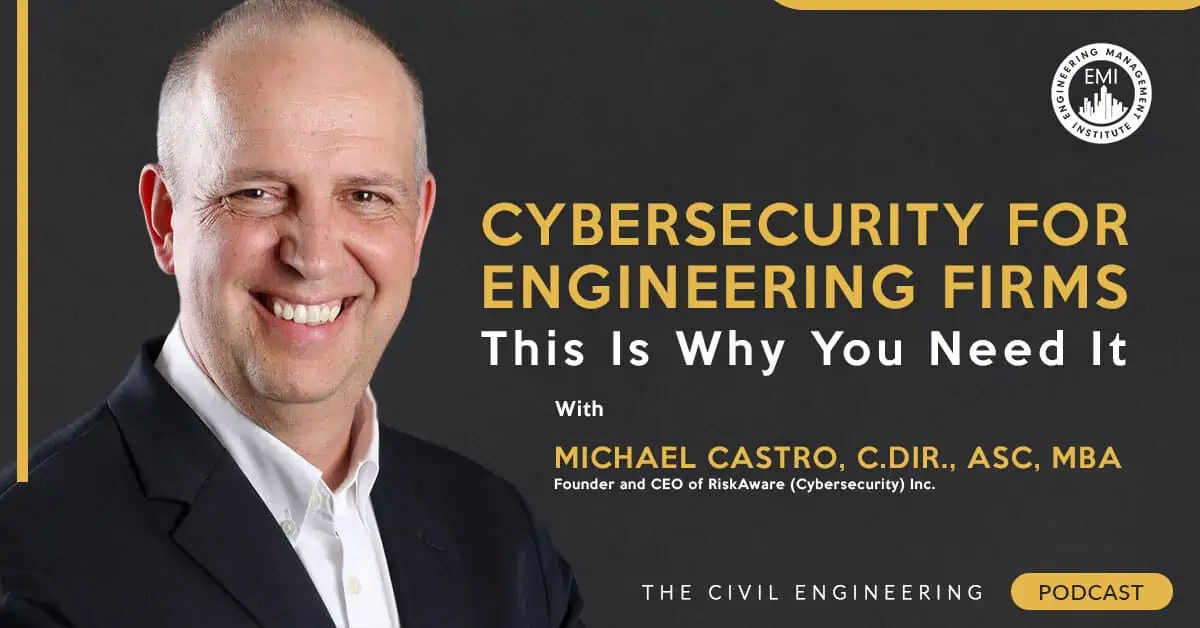 In this episode, I talk to Michael Castro, C.DIR., ASC, MBA, the Founder and CEO of RiskAware (Cybersecurity) Inc., about the importance of cybersecurity for engineering firms and how engineers can introduce cybersecurity into their business.
Engineering Quotes:


Here Are Some of the Questions I Ask Michael:
How can engineers introduce cybersecurity into their business?
How is cybersecurity affecting the engineering community specifically?
How often should businesses be reviewing their cybersecurity measures?
What are your cybersecurity metrics and how do you address/achieve them?
What are the top three simple and cost-effective things people can do right now to protect their business' cybersecurity?
Do you have any advice for engineering managers who would like to implement cybersecurity at their firms?
Here Are Some Key Points Discussed in This Episode About Cybersecurity for Engineering Firms: 
[Read more…] about TCEP 219: Cybersecurity for Engineering Firms: This Is Why You Need It