This is a guest blog by Patrick Sweet, P.Eng., MBA, PMP, CSEP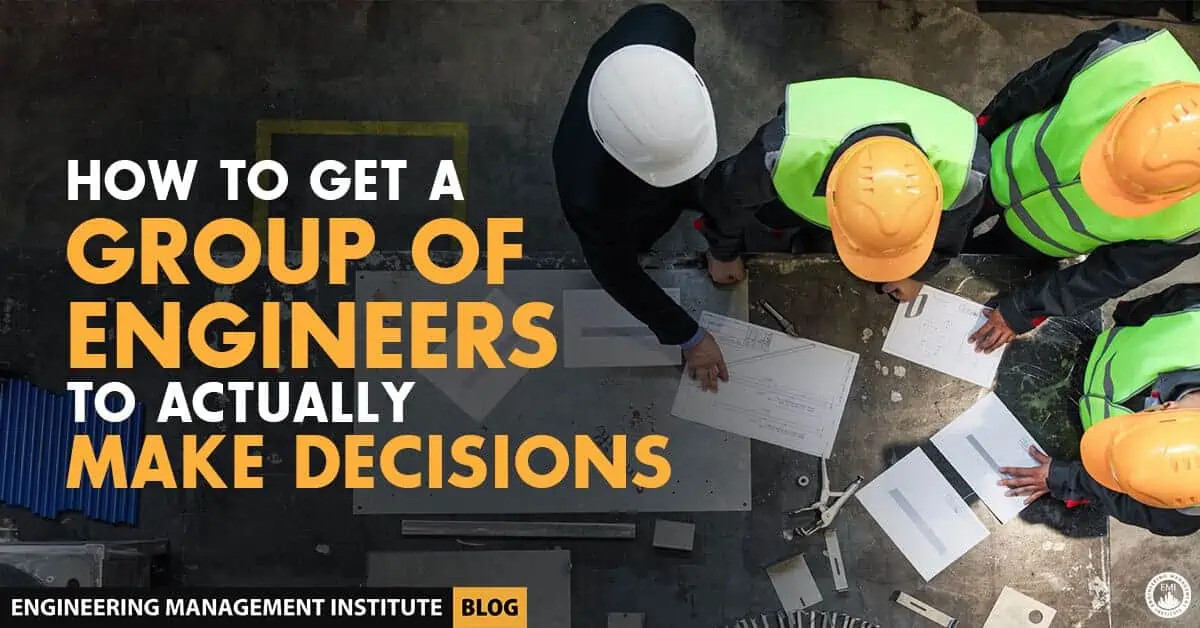 Engineering, much like other kinds of knowledge work, is fundamentally about making decisions. While factories produce physical devices, engineering teams produce decisions — decisions on how products and services will be designed, implemented, maintained, and retired. Decision-making is at the very core of what we do.
It's surprising, then, that we have so much trouble actually making decisions within engineering teams. We've all been part of meetings where problems were discussed, positions were defended, and at the end, no real decision was made. For many (myself included), it can be one of the most frustrating parts of working in engineering.
In this post, I'll offer some concrete strategies on how to bring a group of engineers together and actually make decisions.
Make Sure Everyone Knows That a Decision Needs To Be Made Beforehand
[Read more…] about How to Get a Group of Engineers to Actually Make Decisions