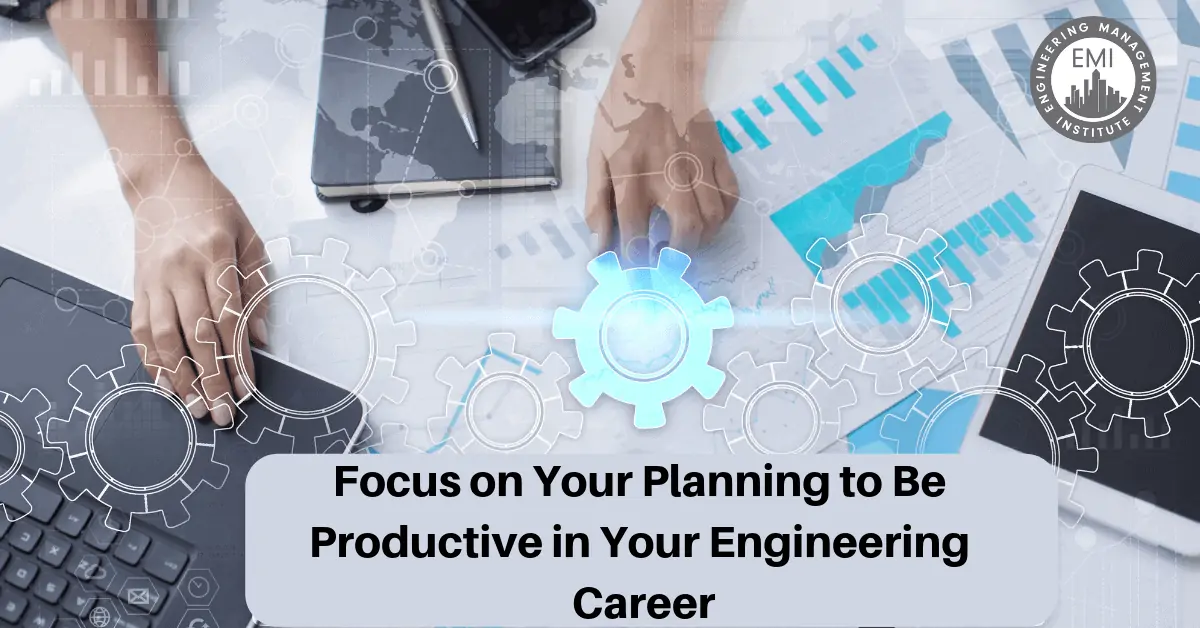 Most engineers I know are interested in achieving a relatively high level of productivity in their professional and work activities.  Since most are working long hours, they aren't interested in spending time on none-value added activities.  Those who are successful in optimizing their productive time, do so through focusing on developing a plan of action.
Productivity is associated with creating value.  While you can feel productive attending project meetings, reviewing designs, or obtaining closure on a long-standing issue, it may or may not result in value beyond making you feel productive.  In my mind, productivity (a.k.a. creating value) comes only in achieving movement towards the accomplishment of a defined goal.

With this concept in mind, let's unpack how to get from focus to productivity in your engineering career.
[Read more…] about Focus on Your Planning to Be Productive in Your Engineering Career