Podcast: Play in new window | Download | Embed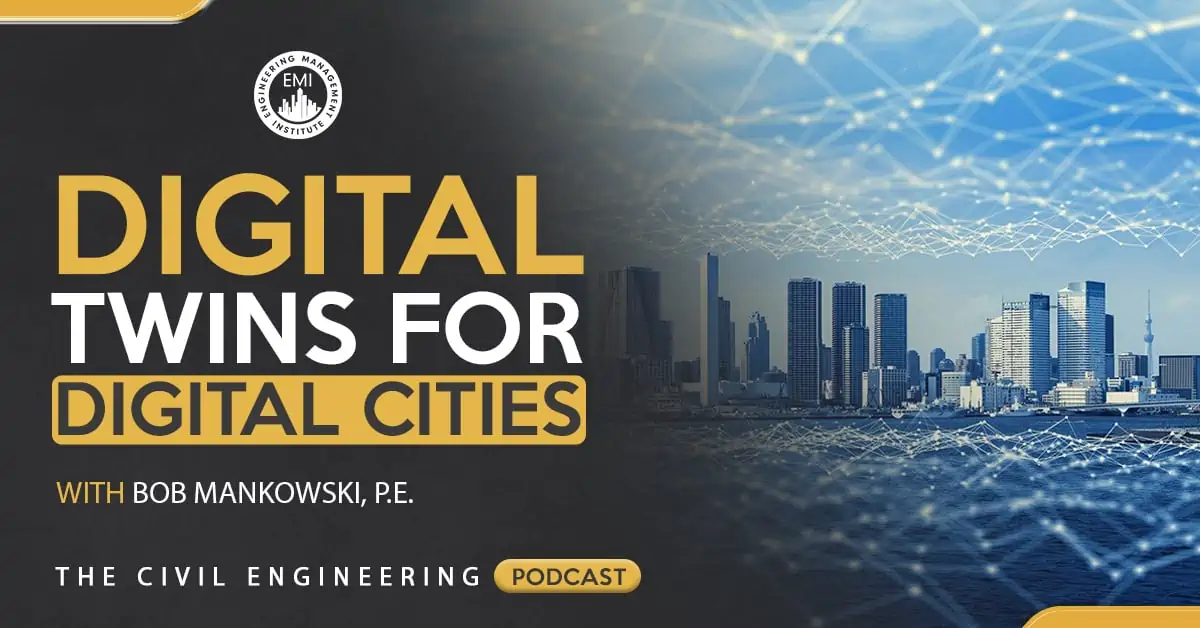 In episode 127 of The Civil Engineering Podcast, I will be taking you on a road trip to Connecticut, to the offices of Bentley Systems, to visit with Robert (Bob) Mankowski, P.E. who is a civil engineer and also the Vice President of Bentley's Digital Cities Business Unit. Bob will discuss the power of digital twins for digital cities and emphasizes the importance of having technological advancement as a tool in the preparation and mitigation of city-wide projects.  This episode is also available on YouTube.
Engineering Quotes:


Here Are Some of the Questions I Ask Bob:
Tell our listeners about your background and career journey and how you got to where you are today.
What is your role with Bentley Systems?
Are there cities that are already using the digital twin process?
What excites you about the future of civil engineering?
What worries you about the future of civil engineering?
Here Are Some Key Points Discussed in This Episode About Digital Cities for Digital Twins:
Obtaining field experience early in your career makes a big difference in terms of understanding how your work as an engineer will impact other people around you.
A digital twin is a digital replica of a physical product, process or system that bridges together the physical world and the digital world. It does not only involve the geometric or physical replica in a digital world. It also includes engineering technology which allows you to understand and model the behavior and performance of the infrastructure as well.
A digital twin is built up from a variety of different sources containing different data. You will then typical connect it to an IOT which provides the real-time and historical performance of the system into the digital replica.
One of the ways in which you would start creating a digital city and a digital twin of a city is through a process called reality modeling. The idea is that your vertical replica reflects the actual reality. An example of doing this would be by transforming photos into 3D models. The 3D model would then become the integration point for other data. Having this 3D model is a way of indexing all of this information and accessing it in a very intuitive and immersive environment.
The demand for civil engineers is growing dramatically and it is uncertain whether the enrollment rate and graduation of civil engineers are going to be able to keep up with that demand.
There are so many things that civil engineers can have an impact on in this world, so we need to make sure that we have enough skilled and professional civil engineers out there.
More details in this episode…
About Robert (Bob) Mankowski, P.E.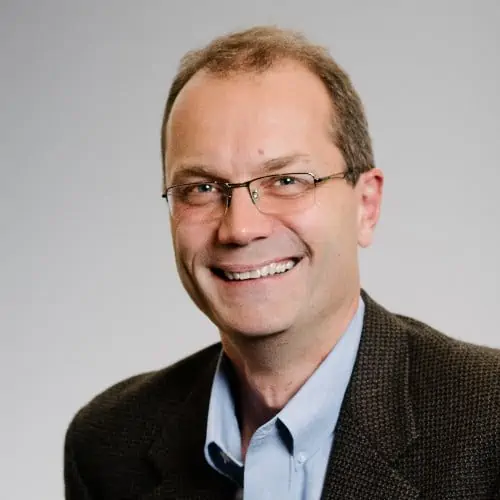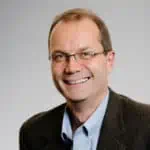 Bob joined Bentley Systems in the company's 2004 acquisition of Haestad Methods, where he served as chief technology officer. He is a co-inventor of seven patented technologies. Prior to serving as the Digital Cities business executive, Bob was the leader of the product teams that created AssetWise capabilities for water, wastewater, geospatial, and communications infrastructure. Bob has a Bachelor of Science degree in civil engineering from Drexel University and is a licensed professional engineer.
Sources/References:
Bob Mankowski's LinkedIn|
Bentley Systems
TSEC 07: Drones and Structural Engineering Inspections – A Marriage in the Making
EMI's YouTube Channel
Here Are Some of the Digital Twins for Digital Cities Projects Bentley Has Worked On:
Helsinki, Finland Project
Oporto, Portugal Project
This episode is brought to you by Maser Consulting P.A., a privately owned, multi-discipline, consulting and engineering design firm with a unique balance of public and private sector experience. Established in 1984 by Richard M. Maser, PE, PP, CME, Chairman & Chief Executive Officer, the firm has an expert staff of licensed engineers, planners, surveyors, landscape architects, and environmental scientists with offices strategically located nationwide. Click here to learn more about Maser Consulting P.A. today.
If you are interested in taking our FREE CMAP Diagnostic Case Study, please email Betty at >>

[email protected]
Books Mentioned in this Episode: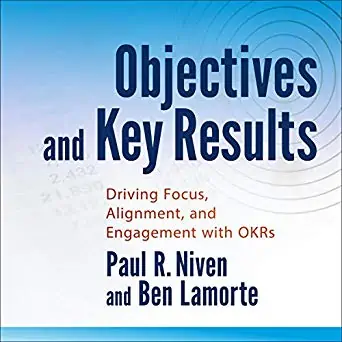 Please leave your comments or questions in the section below on Digital Cities for Digital Twins.
To your success,
Anthony Fasano, PE, LEED AP
Engineering Management Institute
Author of Engineer Your Own Success