Podcast: Play in new window | Download | Embed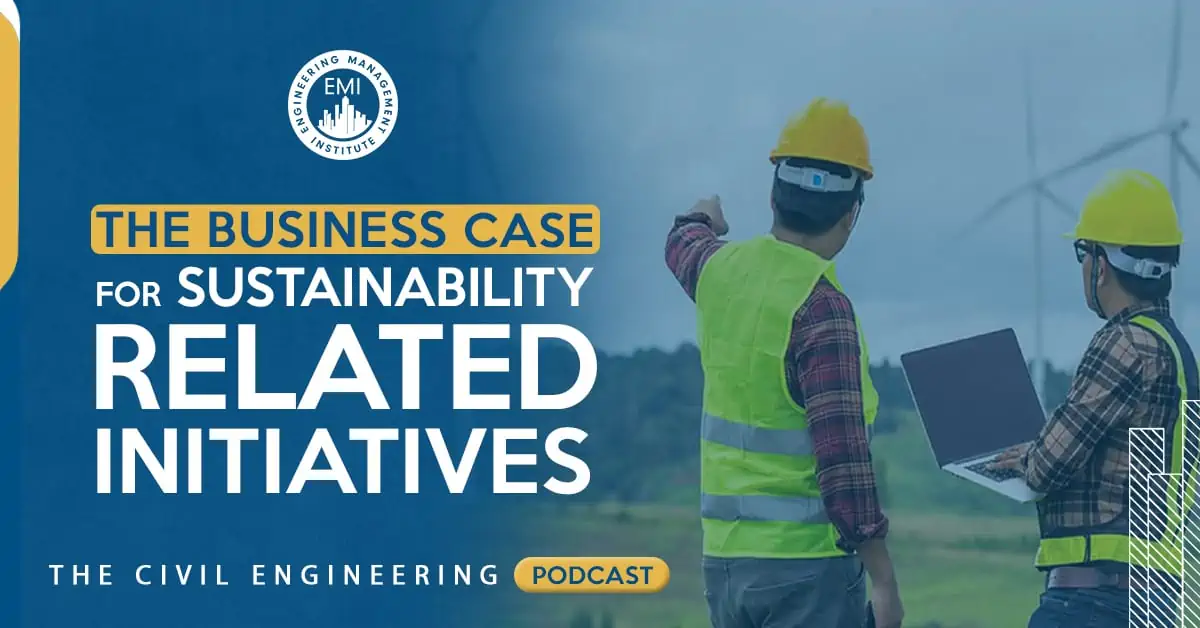 In episode 043 of The Civil Engineering Podcast, I interview Bob Willard, a leading expert on quantifying and selling the business value of corporate sustainability strategies.
Here are some of the questions I ask Bob:
How would you describe sustainability in your own words?
Why is sustainability an advantage for corporations?
Why don't more companies try to become more sustainable if there are so many benefits to it?
For some reason, it seems that the initial immediate reactions to the thought of implementing sustainability are very negative. Why is that?
What are some things I can do as an employee to help my company become more sustainable?
How would you recognize a company that is practicing sustainability?
Quotes to think about:





Here are some key points discussed in this episode:
[Read more…] about TCEP 043: The Business Case for Sustainability-Related Initiatives