Podcast: Play in new window | Download | Embed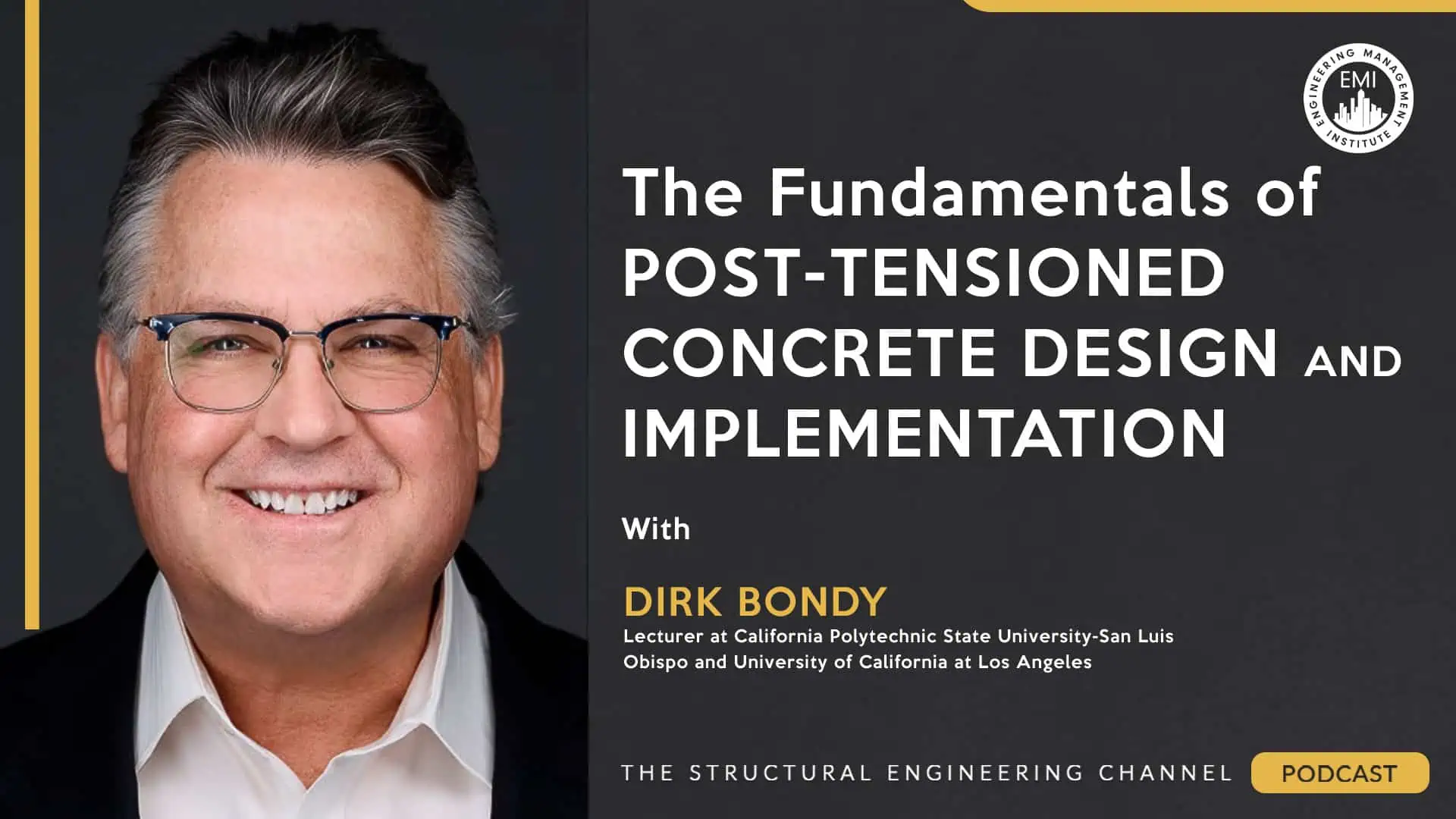 In this episode, we talk to Dirk Bondy, a lecturer at California Polytechnic State University-San Luis Obispo and the University of California, Los Angeles, and co-author of the book "Post-Tensioned Concrete: Principles and Practice", who shares his insights on using post-tensioned concrete in projects and the importance of foundational knowledge in education.
*** View the video version of the episode here ***

Here Are Some of the Questions We Ask Dirk:
Could you explain the concept of post-tensioned concrete?
You co-authored a book titled "Post-Tensioned Concrete: Principles and Practice." Could you provide an overview of the book and its practical applications for structural engineers?
What advantages does post-tensioned concrete offer in engineering projects?
What motivates you to continue teaching post-tensioned concrete at two universities?
Is your YouTube channel featuring your lectures still accessible online?
What is the current status of structural engineering education?
Do you have any advice for aspiring engineers?
Here Are Some of the Key Points Discussed About The Fundamentals of Post-Tensioned Concrete Design and Implementation:
[Read more…] about TSEC 097: The Fundamentals of Post-Tensioned Concrete Design and Implementation