Podcast: Play in new window | Download | Embed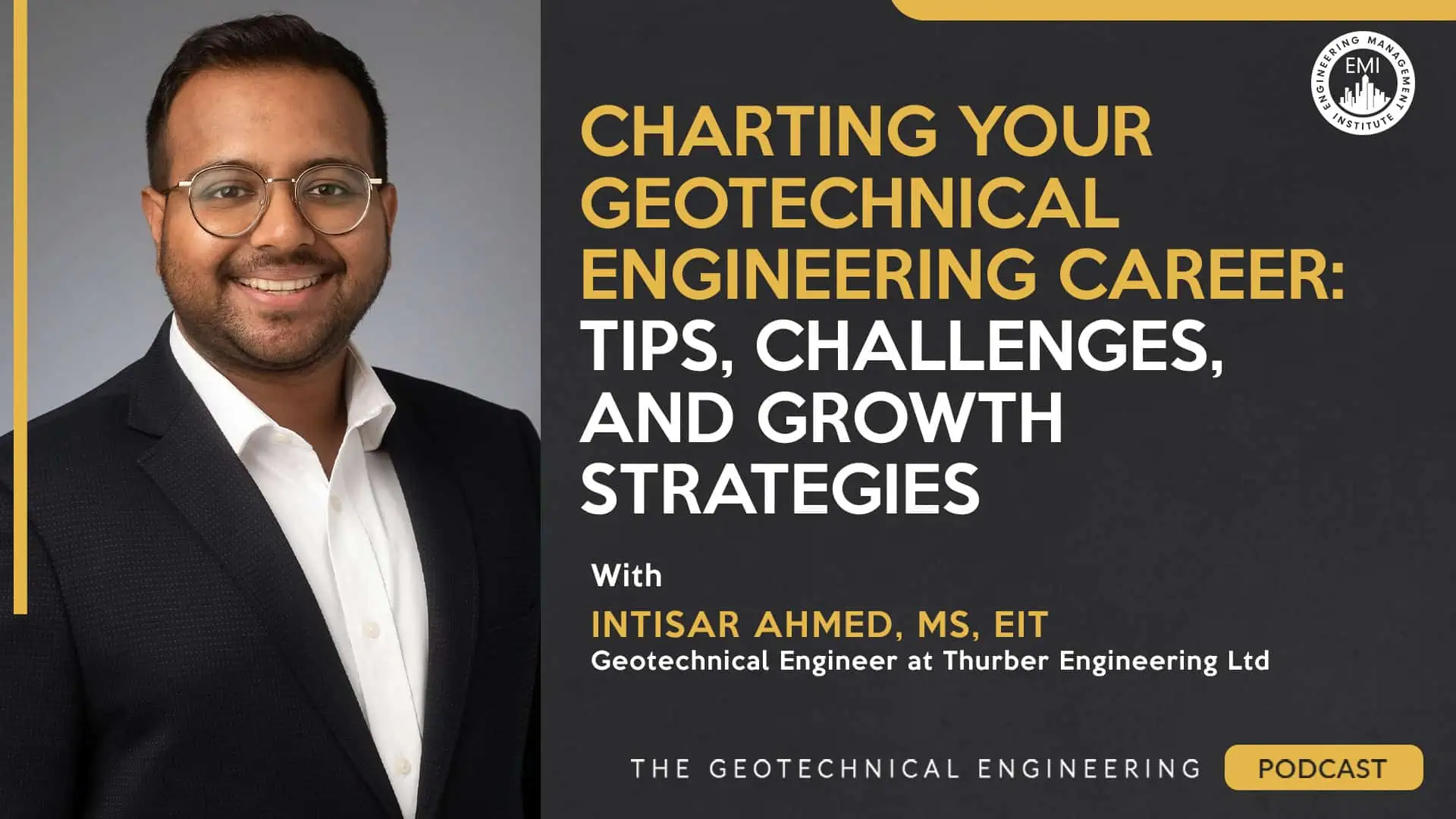 In this episode, I talk with Intisar Ahmed, MS, EIT, a geotechnical engineer from Thurber Engineering in Vancouver, BC. As an early-career professional with extensive experience in the geotechnical industry, Intisar shares valuable insights on charting your geotechnical engineering career, navigating graduate education, securing your first job, and excelling when tackling unfamiliar tasks.
***The video version of this episode can be viewed here.***
Engineering Quotes:


Here Are Some of the Questions We Ask Intisar:
How do you manage your time and commitments to balance work responsibilities, professional development, and career growth?
What were the most significant obstacles you faced as an early career professional, and how did you overcome them?
What advice would you give to younger geotechnical professionals, whether they are just starting in their careers or looking to advance?
What is the best way for early career professionals to approach and tackle a new technical task that seems insurmountable?
Why is taking ownership of your work important in geotechnical engineering, especially considering the safety implications of the work?
How can pursuing higher education in geotechnical engineering contribute to career advancement?
How would you recommend early career professionals evaluate the decision to pursue an advanced degree versus gaining industry experience?
What resources and strategies would you recommend for staying up-to-date with the latest trends and technologies in geotechnical engineering?
Here Are Some of the Key Points Discussed About Charting Your Geotechnical Engineering Career: 
[Read more…] about TGEP 084: Charting Your Geotechnical Engineering Career: Tips, Challenges, and Growth Strategies