Podcast: Play in new window | Download | Embed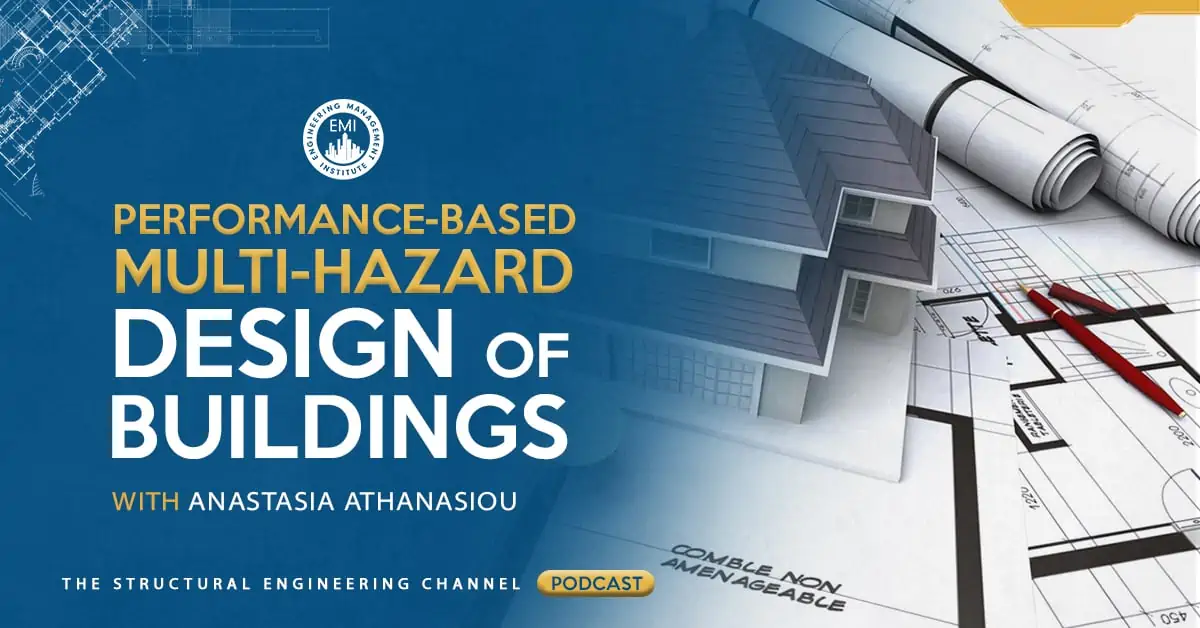 In this episode, we talk to Anastasia Athanasiou, a Postdoc fellow in Structural and Wind Engineering at Concordia University about the performance-based multi-hazard design of buildings, and more specifically, the effects, similarities and differences of wind and earthquakes loads on buildings and how engineers can enhance the inherent resilience and improve the robustness of buildings.
Engineering Quotes:

Here Are Some of the Questions We Ask Anastasia:
In 2017 you were invited to present your work to the '1st Japan-Greece International Workshop by Young Researchers on Advanced Materials and Technology for Applications to Steel and Composite Steel/Concrete Structures', in DPRI Kyoto University. Can you tell us what you presented there, and how that experience has benefited your engineering career?
What are some of the similarities, as well as differences of wind and earthquake loads and how they act on buildings?
What are some of the latest challenges you have seen in the wind design practice?
Why is it so important to do an earthquake risk assessment, and what does that involve?
You often hear engineers talk about a multi-hazard design. What that involves?
In your opinion, what kind of multi-hazard engineering strategies can be incorporated into the design to enhance the inherent resilience and improve the robustness of buildings?
What career advice would you give to young engineers who would like to achieve similar success as you did?
Here Are Some of the Key Points Discussed About Performance-Based Multi-Hazard Design of Buildings:
[Read more…] about TSEC 65: Performance-Based Multi-Hazard Design of Buildings