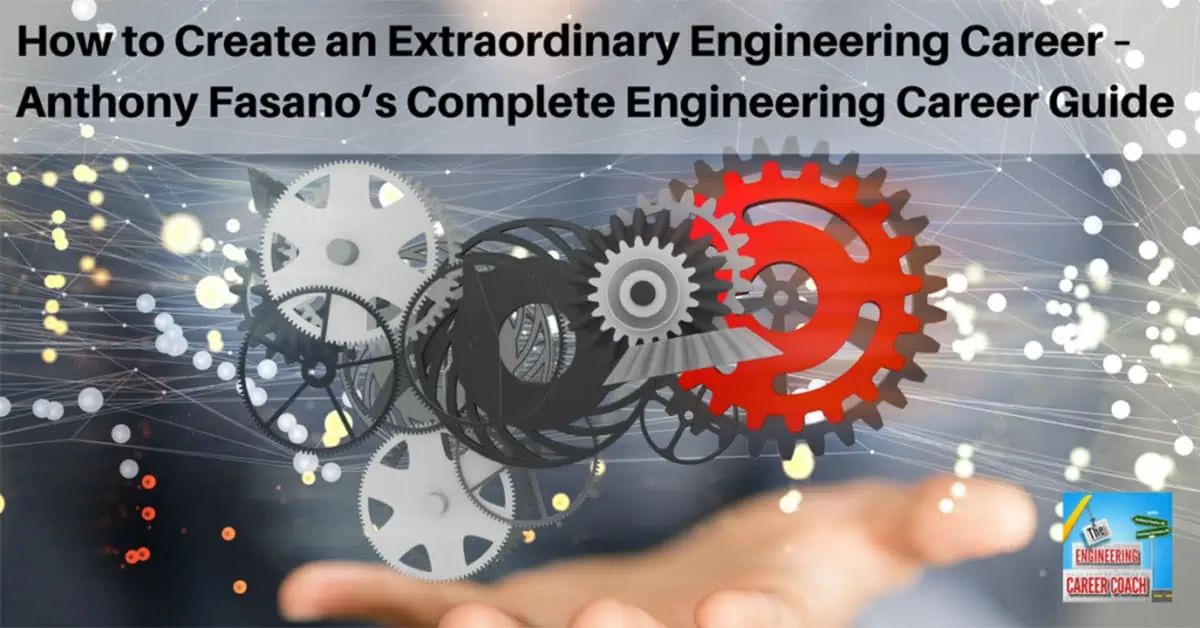 JULY 2014 UPDATE: Since I wrote this post in October of 2013, the feedback from engineers has been amazing. This is a very long post that is meant to help you throughout your engineering career, so please bookmark this page. I have also created the following table of contents to make it easy for you to read about the topics you most need help on at this time. The original post begins immediately after the following table of contents:
The Engineer Career Guide
The One Thing You Must Do Before Developing Your Non-Technical Skills
Video 1: Setting Clearly Defined Goals
Video 2: Obtaining the Right Credentials in Your Engineering Career
Video 3: Finding a Mentor
Video 4: Become an Effective Communicator
Video 5: Networking/Building Relationships
Video 6: Being Organized and Productive
Video 7: Develop Your Leadership Abilities
Developing my non-technical skills while practicing engineering was one of the best things I have ever done in my engineering career and life. Since I started Powerful Purpose Associates in May of 2009:
My ability to set clear goals has helped me to understand that my mission was and is to inspire engineers.
Obtaining the right credentials in my engineering career as well as my coaching career has helped me to be able to rapidly advance my career and grow my business.
Finding a mentor was a key component for me being able to become a partner at the age of 27 in a reputable engineering firm.
Improving my communication skills has allowed me to write daily and weekly e-mails to engineers that inspire them to grow personally and professionally. They have also helped me write my book Engineer Your Own Success.
Improving my public speaking skills has afforded me the opportunity to present in front of over 5,000 engineers, many of whom have told me that my talk changed their lives.
Developing my networking skills has allowed me to build relationships that have brought me so many of the opportunities mentioned above and also so many rewarding friendships.
Increasing my productivity has allowed me to develop Engineering Management Institute (ECC) brand and The Engineering Mastermind community, now serving thousands of engineers every day — including two podcasts that have been downloaded over 1.5 million times.
Developing my leadership abilities has given me the confidence to start to coach engineers one on one and subsequently start my podcast, where I coach them on the air.
Most importantly, developing my non-technical skills has enabled me to build stronger relationships with my audience – much stronger than I could ever have done if I failed to focus on my own personal development, like many engineers do. The phrases that engineers use when they describe their experience with my coaching or one of my seminars include: [Read more…] about How to Create an Extraordinary Engineering Career – Anthony Fasano's Complete Engineering Career Guide