Podcast: Play in new window | Download | Embed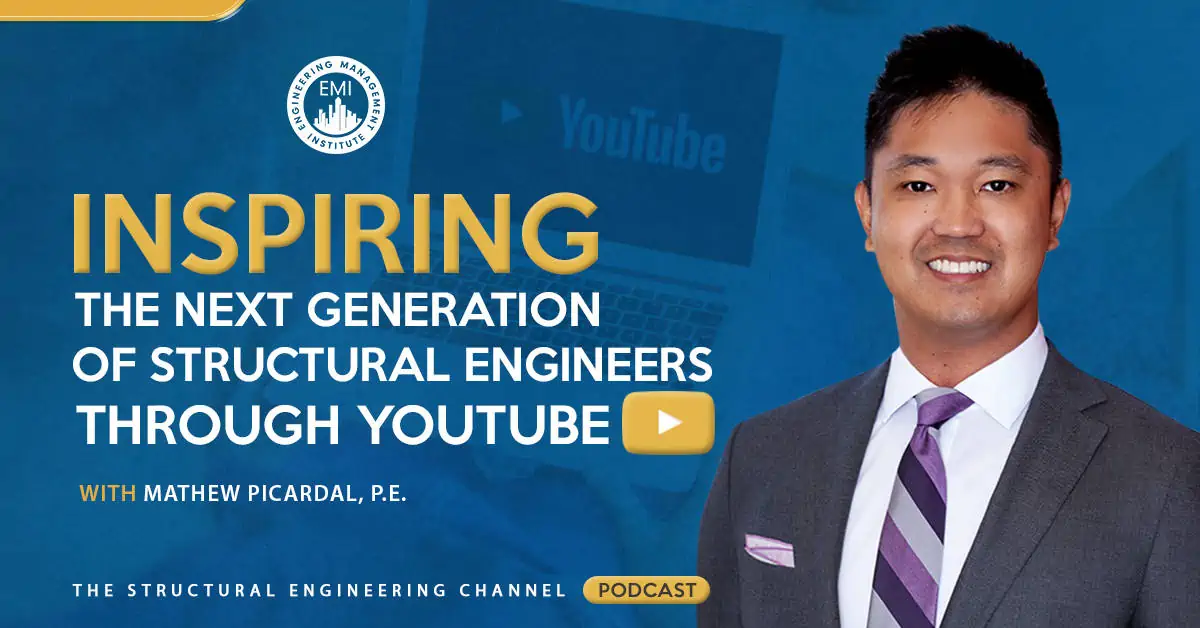 In episode 24 of The Structural Engineering Channel podcast, Alexis Clark interviews her co-host, Mat Picardal. Mat hosts the very popular YouTube channel "Structural Engineering Life," through which he promotes the structural engineering profession to engineering students who are not familiar with the industry perspective. In this episode, Mat talks to us about what he has learned from building his YouTube channel and how he continues to inspire the next generation of structural engineers.
Engineering Quotes:


Here Are Some of the Questions We Ask Mat in This Episode:
What inspired you to start a YouTube channel?
What were the biggest struggles that you had in your YouTube journey?
Is the audience that you are targeting the students who are pursuing a structural engineering career?
How do you determine what content you want to feature next?
Do you get a lot of organic requests from your audience?
What are some of the things you plan to do to inspire the next generation of structural engineers?
How did you manage to grow your channel so quickly and how do you sustain engagement with your audience?
What are three of the biggest things from your episode, "Reality vs Expectations," that you want to share with the listeners
How do you get your content to your audience quickly and ensure it reaches the largest number of people in the shortest time?
You have the "draw" part of your content; how do you then get the message out that you have new content on your channel?
How did you craft your video, "A Day in the Life of a Civil Structural Engineer," and how did you choose to include the pieces that you did?
Here Are Some of the Key Points Discussed About How Mat Uses YouTube to Inspire the Next Generation of Structural Engineers:
[Read more…] about TSEC 24: Inspiring the Next Generation of Structural Engineers Through YouTube