Podcast: Play in new window | Download | Embed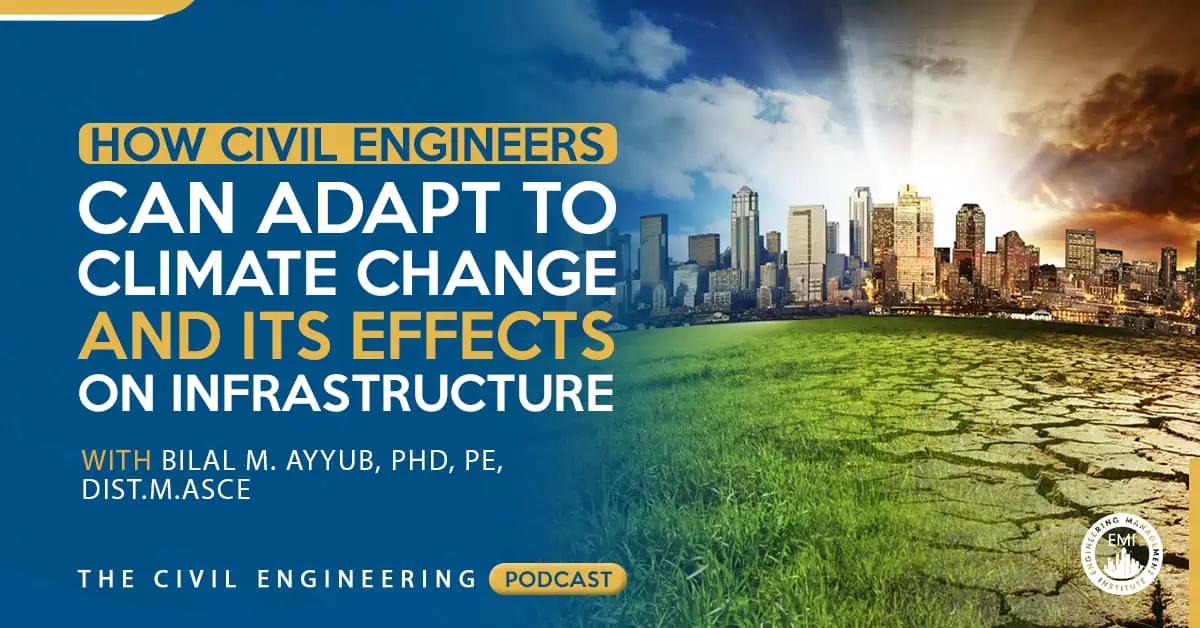 In episode 87 of  The Civil Engineering Podcast, which is the second episode of our 5 episode Infrastructure Series, I talk with Professor Bilal M. Ayyub, PhD, PE, Dist.M.ASCE from the University of Maryland about how civil engineers can adapt to climate change and its effects on infrastructure.
Engineering Quotes:


Here are some of the questions I ask Professor Bilal:
Tell us more about risk mitigation in general.
How will you assess an existing piece of infrastructure against potential climate change concerns?
Does the government assess certain points of existing infrastructure that are more susceptible to climate change than others?
How do you analyze the risk associated with something as variable as climate change?
How can civil engineers move towards more climate-resilient designs?
Here are some key points discussed on climate change and its effects on infrastructure:
[Read more…] about TCEP 087: How Civil Engineers Can Adapt to Climate Change and Its Effects on Infrastructure