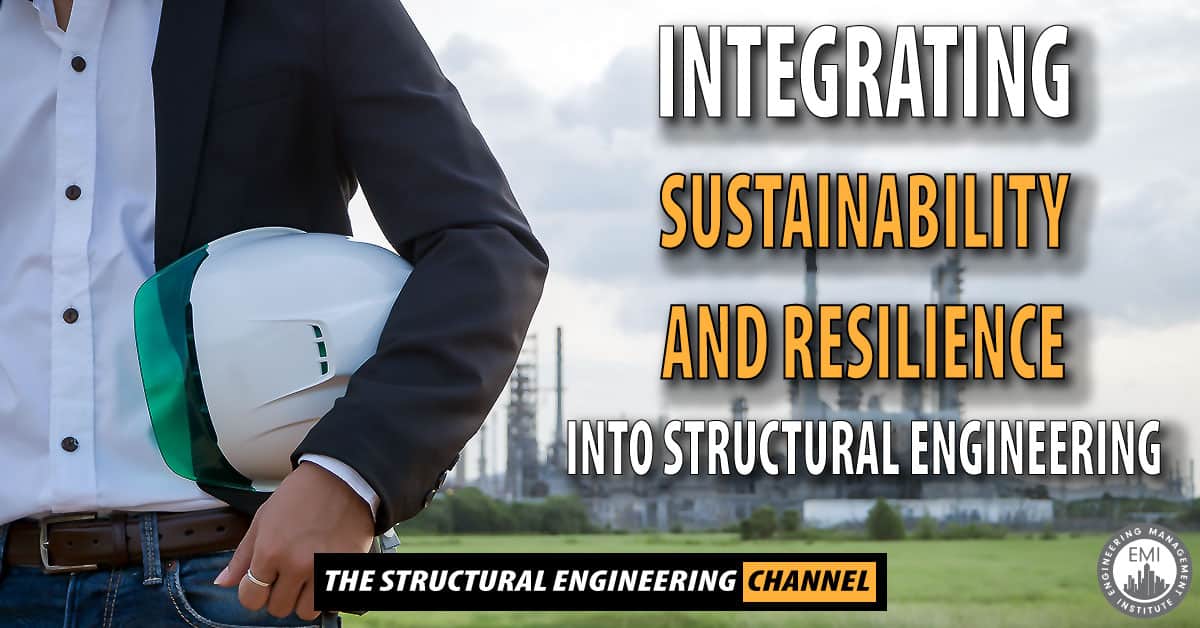 In episode 15 of The Structural Engineering Channel Podcast, we talk with Professor Jerome Hajjar, CDM Smith Professor and Chair at the Northeastern University Department of Civil and Environmental Engineering about how we can integrate sustainability and resilience into structural engineering. This is something that can change the way we look at structural engineering and change our community for the better. 

Here Are Some of the Questions We Ask Professor Hajjar in This Episode:
What is sustainability and resilience?

Could you highlight some of the research initiatives that relate to sustainability and resilience in structural engineering?

Are the topics of sustainability and resilience becoming more common in the engineering curriculum?

How is data being used when designing deformations?
Here Are Some of the Key Points Discussed About Sustainability and Resilience:
[Read more…] about TSEC 15: Integrating Sustainability and Resilience into Structural Engineering