This is a guest post by Jeff Perry, MBA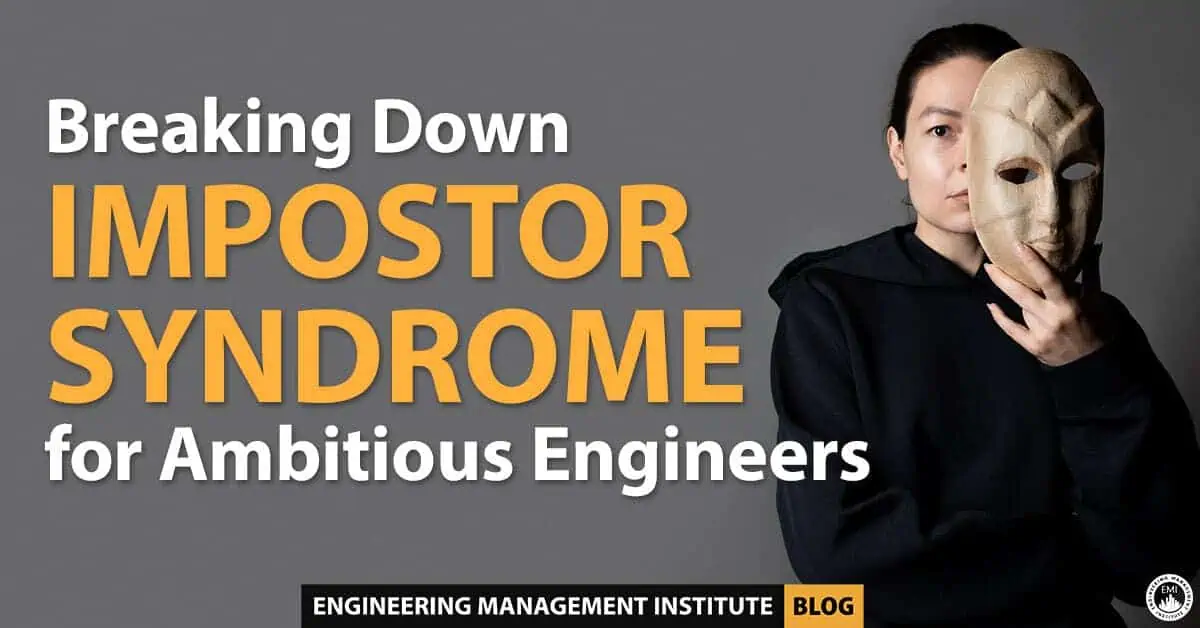 "It's not what you are that holds you back, it's what you think you are not." ~ Denis Waitley
Impostor syndrome is a common struggle. We all have it — at least to some degree. And those who don't think they have it at all are probably just too prideful to recognize or admit it. 
It's this feeling like we don't belong. Even when we're doing good work, there is this lingering fear that perhaps one day someone with a clipboard is going to come up to us and say, "I'm sorry, it appears we've made a mistake — you need to go now." 
But how do we manage it so it doesn't keep us down, hold us back, and limit our success? Let's talk about that! 
Name It to Tame It: An Example 
[Read more…] about Breaking Down Impostor Syndrome for Ambitious Engineers