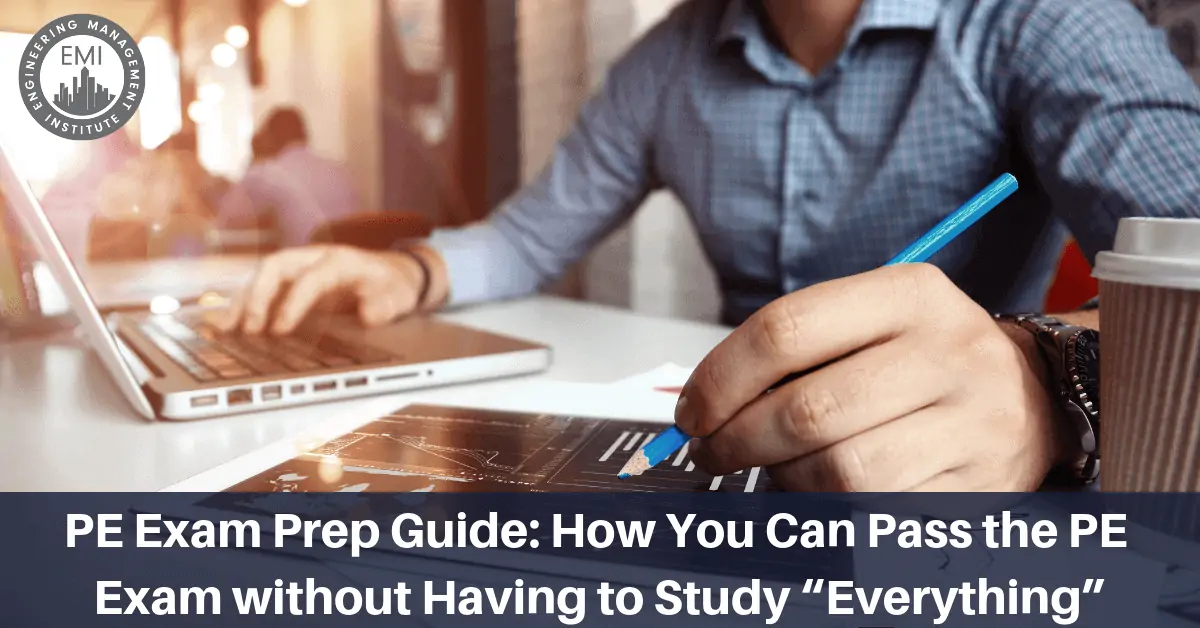 The following PE exam post is a guest post by TEM member Andy Lin, PE, SE. I was so blown away by its depth and detail that I have also added it to our Guides section on the website.
Here at Engineering Management Institute, we highly recommend our friend and sponsor, PPI, for your PE exam review. As an exclusive benefit to our supporters, PPI has extended a 20% discount on their exam review materials. All you need to do is enter promo code PASS8 at checkout at ppi2pass.com.
Here it goes:
It's that "exciting" moment in your engineering career again.
After obtaining your Engineer in Training (EIT) and working for a few years, you are ready to take on the next challenge—the Principles and Practice of Engineering exam (PE exam).
As you start studying for the PE exam, you'll probably notice that there are dozens of prep courses out there—most of which teach you "everything you need to know" about the exam.
Preparing for the PE Exam?
Here is a summary of this PE Exam Prep Guide.
Download the FREE guide for resources that can help you in your preparation for the PE Exam.
[Read more…]

about PE Exam Prep Guide: How You Can Pass the PE Exam without Having to Study "Everything"