Podcast: Play in new window | Download | Embed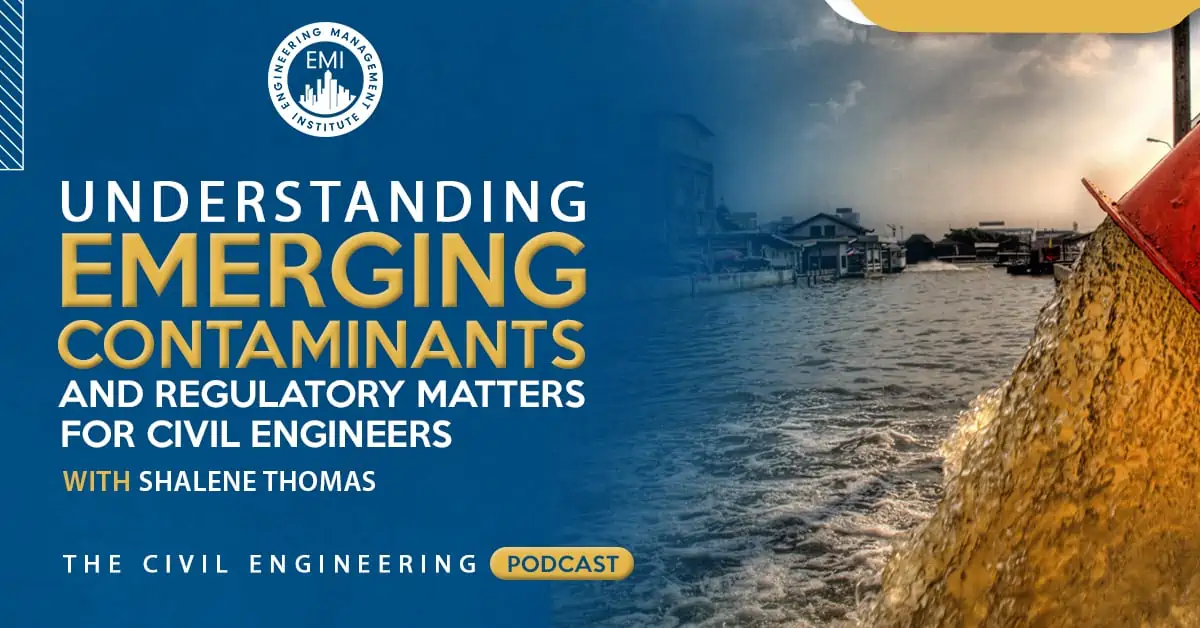 In episode 061 of The Civil Engineering Podcast, I talk with Shalene Thomas who is the is the Emerging Contaminants Program Manager for Amec Foster Wheeler about understanding emerging contaminants and Regulatory Matters for Civil Engineers.
Here are some of the questions I ask Shalene:
What is PFAS?
Why are these substances a concern now or have they been for a while?
What kind of work is underway to help us better understand the effects these substances have on humans?
What are the current drivers for action?
What are some key EPA or state regulations related to PFAS one should be aware of?
What are options for remediation and clean-up?
As a civil engineer, what are three important take-away items to know about PFAS?
Engineering Quotes




Here are some key points discussed in this episode on emerging contaminants and regulatory matters for civil engineers:
[Read more…] about TCEP 061: Understanding Emerging Contaminants and Regulatory Matters for Civil Engineers