This is a guest blog by Sabrina Rivera, P.E.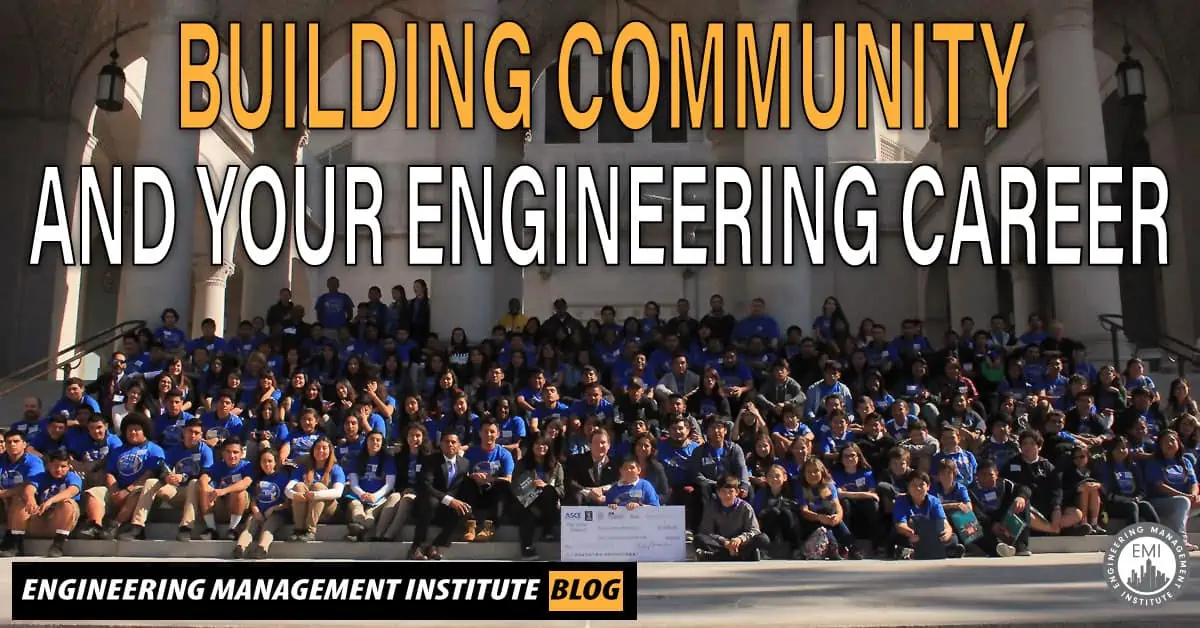 I was going to start with the definition of community, but I have a feeling you already have a few examples in mind. For me, community is something that is created through multiple positive interactions with a group of individuals. Over time, bonds form and community develops, as all members are looking for the betterment of themselves and the group overall.
There are many benefits to being involved with a community, both directly and indirectly related to your career. The obvious one is professional organizations, which provide networking technical enrichment and social functions. Indirect communities can also provide opportunities by introducing you to people who are part of your network but not anyone you had met before or people from different industries who can serve as mentors and friends. Additionally, working with communities indirectly related to your career can provide an avenue for a cross-pollination of ideas and be a source of inspiration.
My first real experience with building community occurred when I served as president of the California State University, Long Beach (CSULB) ASCE student club. Although our organization had existed for many years, there were ebbs and flows with involvement. During this year, my fantastic team and I were able to increase membership and excitement for the club. A few steps we took to build community were:
[Read more…] about Building Community and Your Engineering Career