Podcast: Play in new window | Download | Embed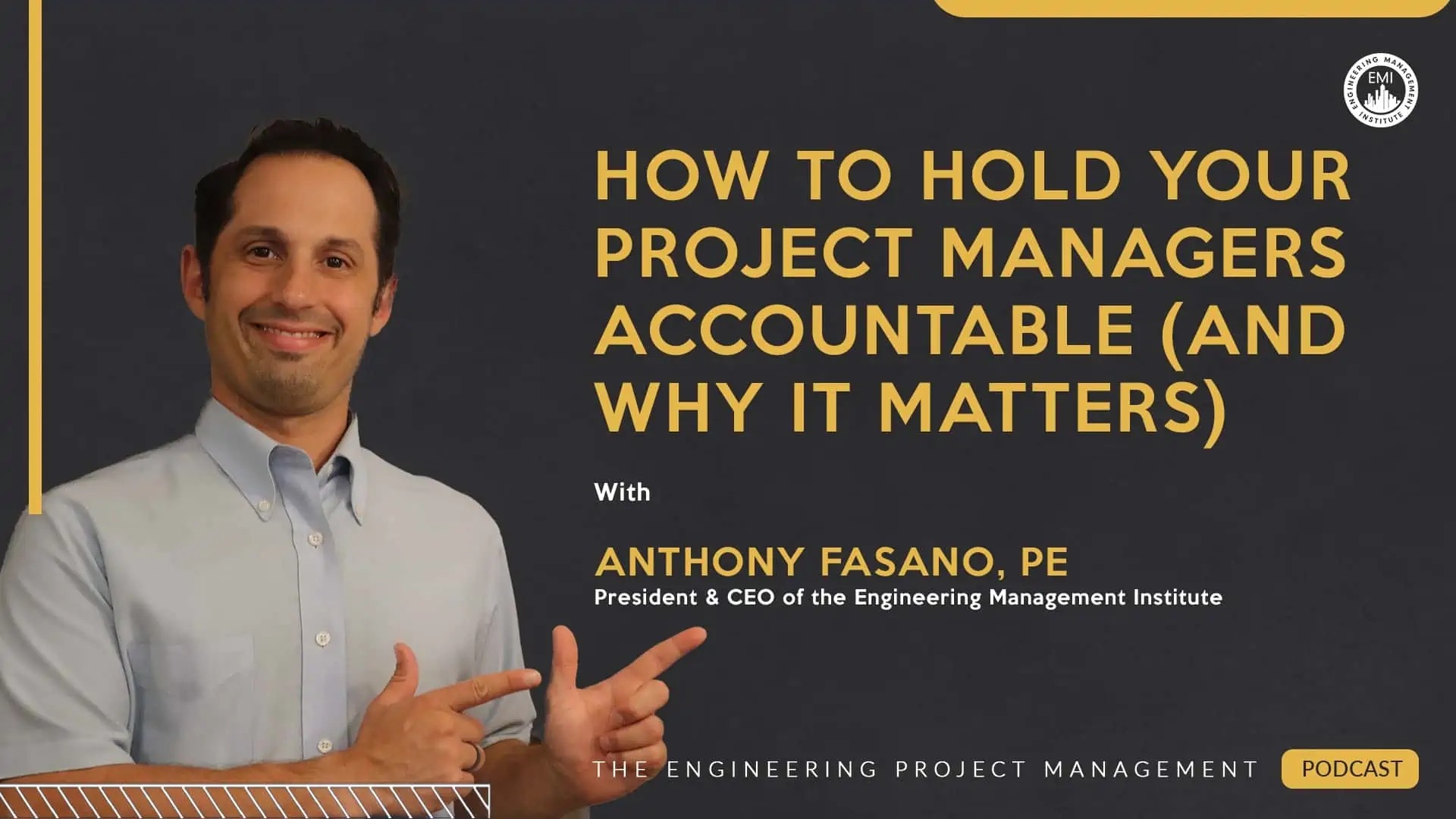 In this episode, I talk about how you can hold your project managers accountable and why it matters by providing you with three specific steps you can start implementing right away.
Engineering Quotes:


Here Are Some Key Points Discussed in This Episode About How to Hold Your Project Managers Accountable:
The reason that holding project managers (PMs) accountable is important is that your project managers are the cash flow engine of your firm. They dictate how profitable your projects are. If they are not performing at a high level, the ship may be sinking, so to speak, in terms of your company financially. And unfortunately, oftentimes what happens is if your PMs are not accountable, their projects aren't going to do well financially, although they may do well enough that you won't notice it fast enough to rectify this problem.
Your PMs must be held accountable regularly. That being said, let's look at how you hold your PMs accountable. Here are three specific steps that you could take to do this:
[Read more…] about TEPM 5: How to Hold Your Project Managers Accountable (And Why It Matters)