Podcast: Play in new window | Download | Embed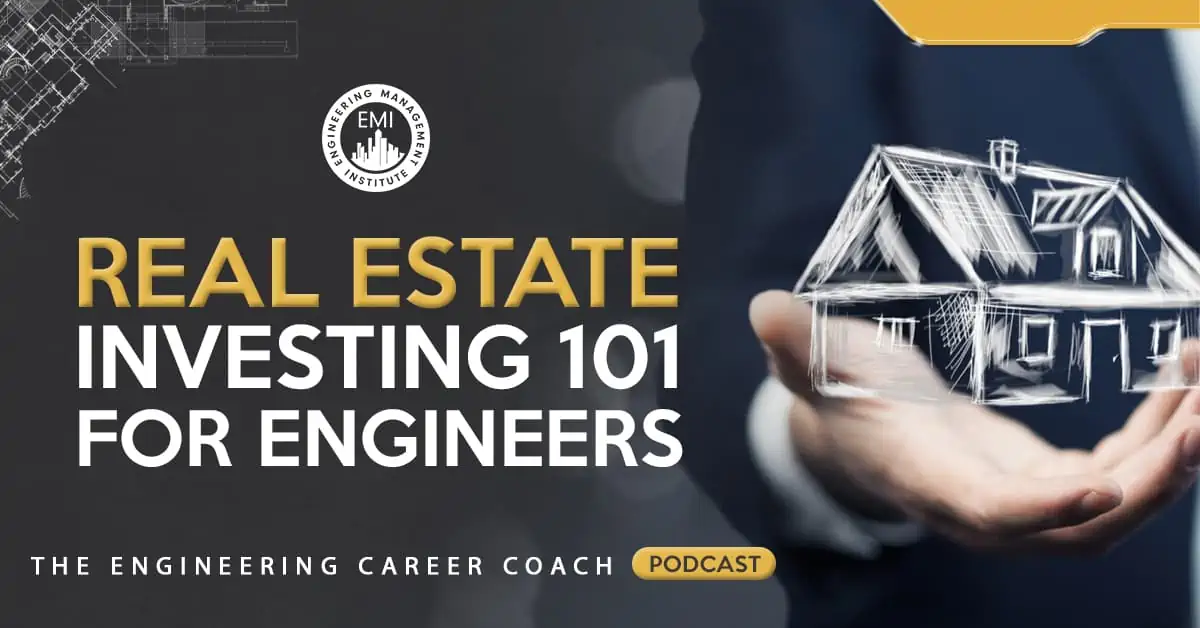 In this session of The Engineering Career Coach Podcast, I am going to share with you my experiences on real estate investing along with my guest Vittorio Anepete, who is an engineer and a member of our Engineering Career Community.
"Now, one thing I tell everyone is learn about real estate. Repeat after me: real estate provides the highest returns, the greatest values and the least risk." – Armstrong Williams
In the Take Action Today segment of the show, I am going to give you a piece of advice that you can implement if you are thinking of investing in real estate.
Vittorio is a licensed professional engineer experienced in scoping and design of numerous roadway projects including geometric design, roadside design, storm-water management, utility exploration and engineering, right-of-way engineering, traffic control, highway access design, and construction inspection. He is currently a senior project engineer for McCormick Taylor. He has worked with NJDOT, NJ Turnpike Authority, and several county transportation departments. Vittorio is proficient with industry leading design and modeling software.
Listen to this session and learn how to start investing in real estate: [Read more…] about TECC 73: Real Estate Investing 101 for Engineers – The Engineering Career Coach Podcast