Podcast: Play in new window | Download | Embed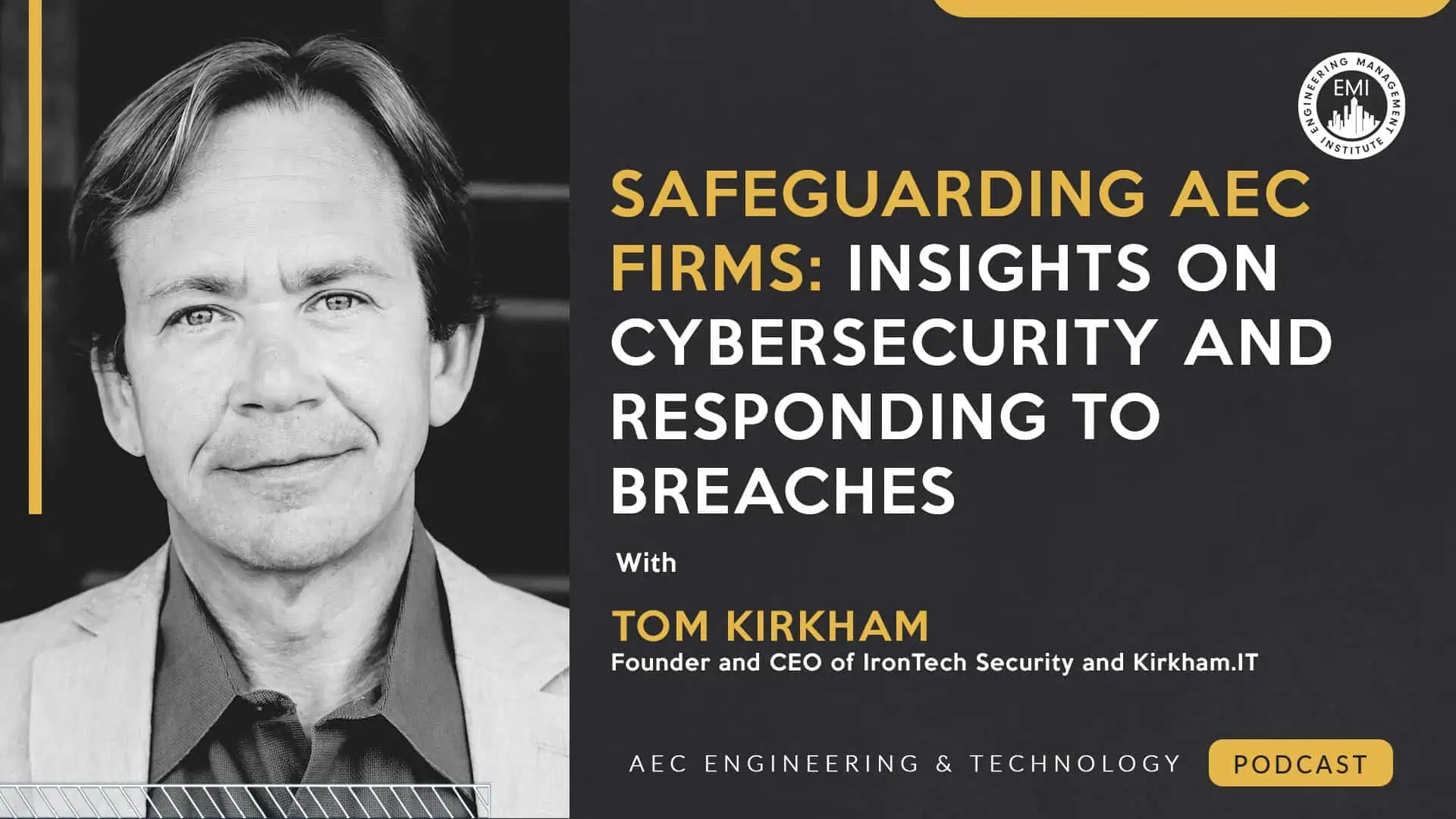 In this episode, we talk to Tom Kirkham, the founder, and CEO of IronTech Security, about the importance of protecting AEC firms from cyberattacks with cybersecurity. Tom also explain what engineering firms can do right away when they experience a security breach.
***You can view the video version of this episode here.***
Engineering Quotes:


Here Are Some of the Questions I Ask Tom:
How vulnerable are AEC firms to cyberattacks?
What can individual employees do to help protect their firms against these types of attacks?
How do you see artificial intelligence affecting the cybersecurity space?
Could you talk about the return on investment that a firm is going to see by taking a preventative approach to cybersecurity?
What should an AEC firm be doing if they don't have preventative maintenance or a system in place and they get hacked?
Could you give our listeners and viewers a sneak peek into why you wrote these books and what they're all about?
What advice would you like to share with the audience today, taking into consideration all the topics we've discussed?
Here Are Some Key Points Discussed in This Episode About Safeguarding AEC Firms: 
[Read more…] about AECT 013: Safeguarding AEC Firms: Insights on Cybersecurity and Responding to Breaches