Podcast: Play in new window | Download | Embed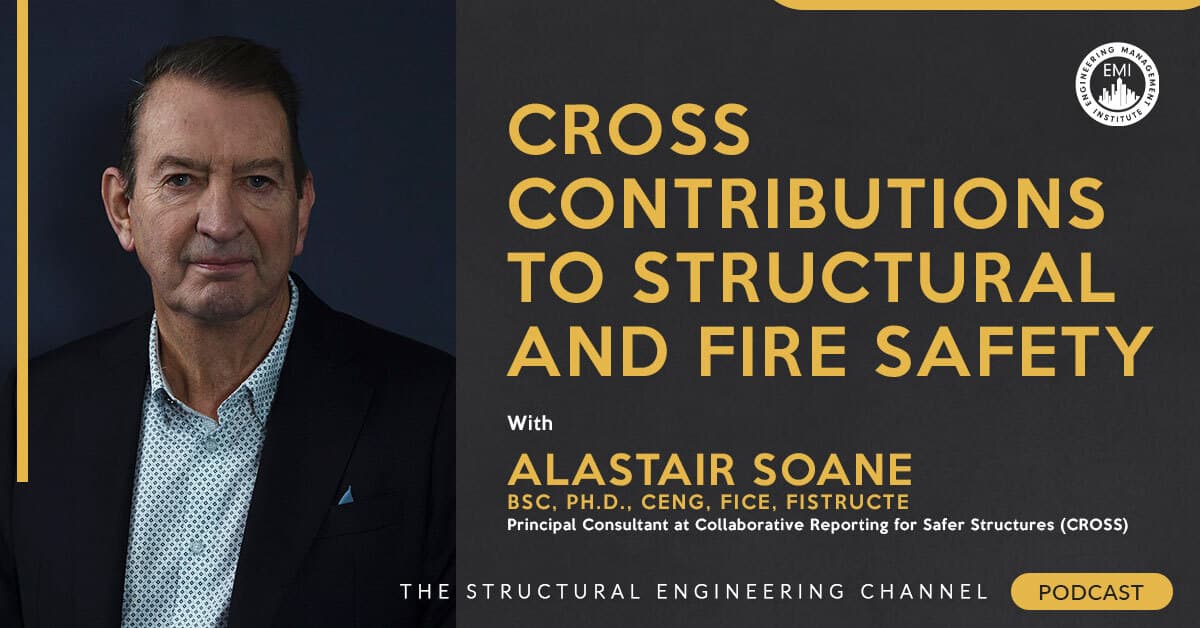 In this episode, we talk to Alastair Soane, BSc, Ph.D., CEng, FICE, FIStructE, Principal Consultant at Collaborative Reporting for Safer Structures (CROSS), about some of the latest developments of CROSS, including its expansion into fire safety.  
Engineering Quotes:
Here Are Some of the Questions We Ask Alastair:
What is CROSS and what motivated you to get involved with the CROSS program?
Is CROSS now fully operational in the US?
CROSS has recently expanded into fire safety. What are some of the benefits that this will bring to the fire safety sector?
What does the future hold for CROSS and building safety?
How can CROSS help prevent structural failures?
Do you have any advice for engineers?
Here Are Some of the Key Points Discussed About CROSS Contributions to Structural and Fire Safety:

[Read more…] about TSEC 84: CROSS Contributions to Structural and Fire Safety