Podcast: Play in new window | Download | Embed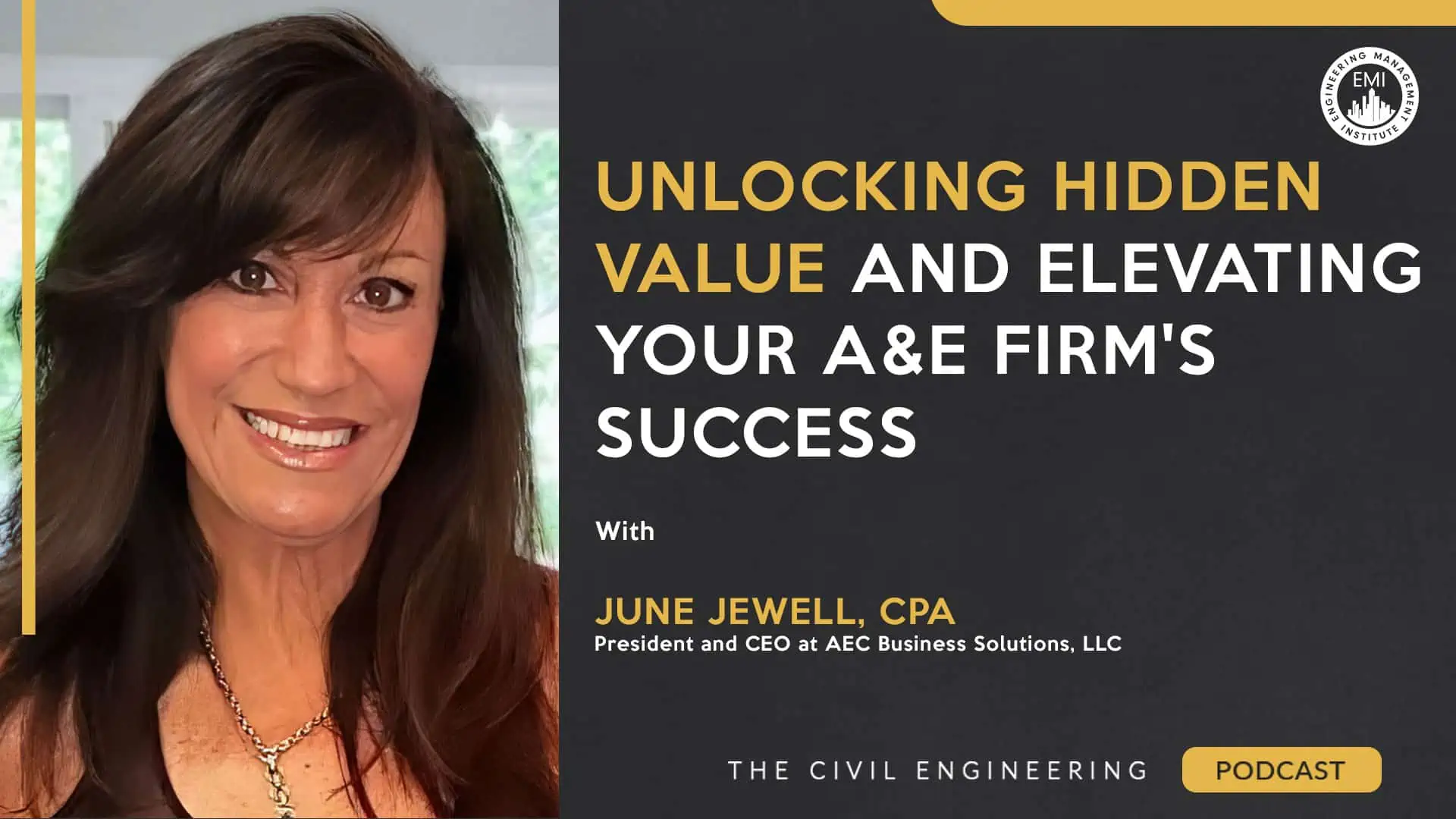 In this episode, we delve deep into the realm of business management and leadership for your architecture and engineering A&E firm's success. Our guest is June Jewell, CPA, a distinguished business management authority and CEO of AEC Business Solutions. June is renowned for her best-selling book, "Find the Lost Dollars," and her latest publication, "RAISE Your Value," which outlines a 5-step approach to discovering untapped value, creating a winning competitive advantage, and raising fees. In this episode, June elaborates on these principles and enlightens us on their application in practice.
***You can view the video version of this episode here.***
Engineering Quotes:


Here Are Some of the Questions I Ask June:
Can you explain how your new book, "Raise Your Value," relates to the commoditization of A&E services and why it's happening in the industry?
Can you explain the concept of commoditization and why it is occurring in the A&E industry, as discussed in your new book "Raise Your Value"?
Why is strategic client selection important for firms, and what are some effective strategies for selecting the right clients?
What are some tips for uncovering hidden value within a firm, as discussed in your book, that can help listeners improve their approach to business?
Can you walk us through the 5 steps "Raise Your Value" formula outlined in your new book and explain how it can help firms increase their value and fees?
What are some strategies that firms can employ to avoid the trap of competing solely on price?
What trends do you see shaping the future of the A&E industry and how can firms adapt to stay ahead of them?
What final advice or key takeaways would you offer to up-and-coming leaders in the industry who are seeking to enhance their firm's value and profitability?
Here Are Some Key Points Discussed in This Episode About Unlocking Hidden Value and Elevating Your A&E Firm's Success:
[Read more…] about TCEP 236: Unlocking Hidden Value and Elevating Your A&E Firm's Success