This is a guest post by Lindsay A. O'Leary, P.E., CAE, LEED AP, M.ASCE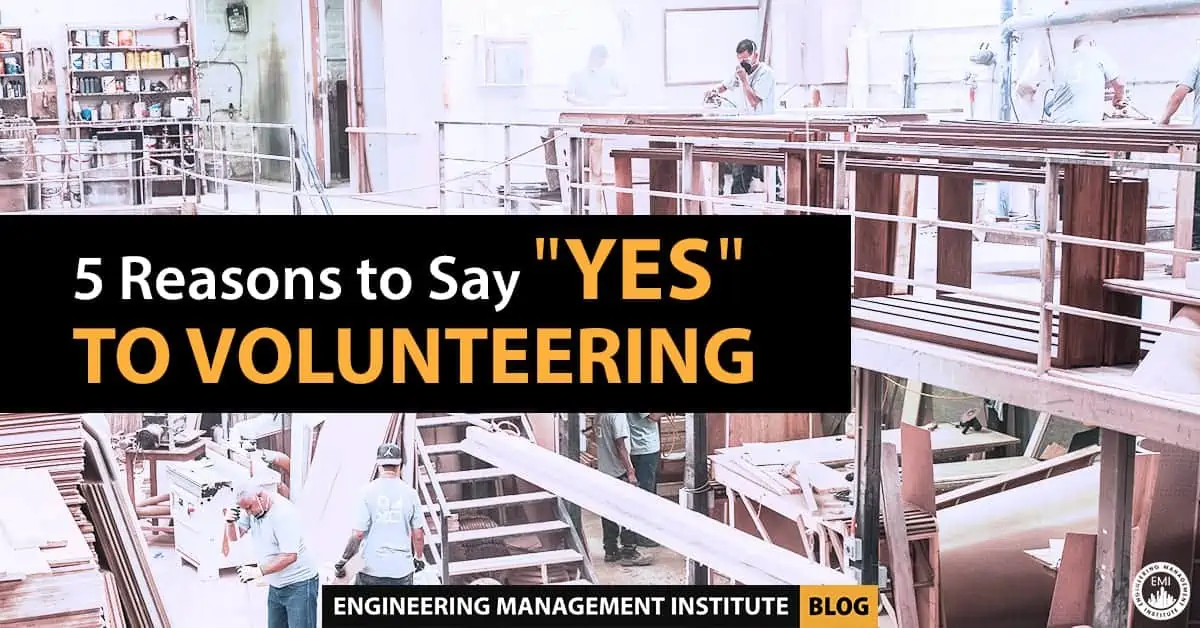 Volunteering allows you to bring positive, measurable changes to your community and professional family. You've probably thought about saying YES to a volunteer opportunity. But how? When? Does it work with your schedule? You are busy, and what will you get out of it?
My advice is simple: Say YES and say it NOW. And the more you put in, the more you'll get out of it.

Here Are Five Reasons Why Community Involvement and Volunteerism Will Improve Your Life: