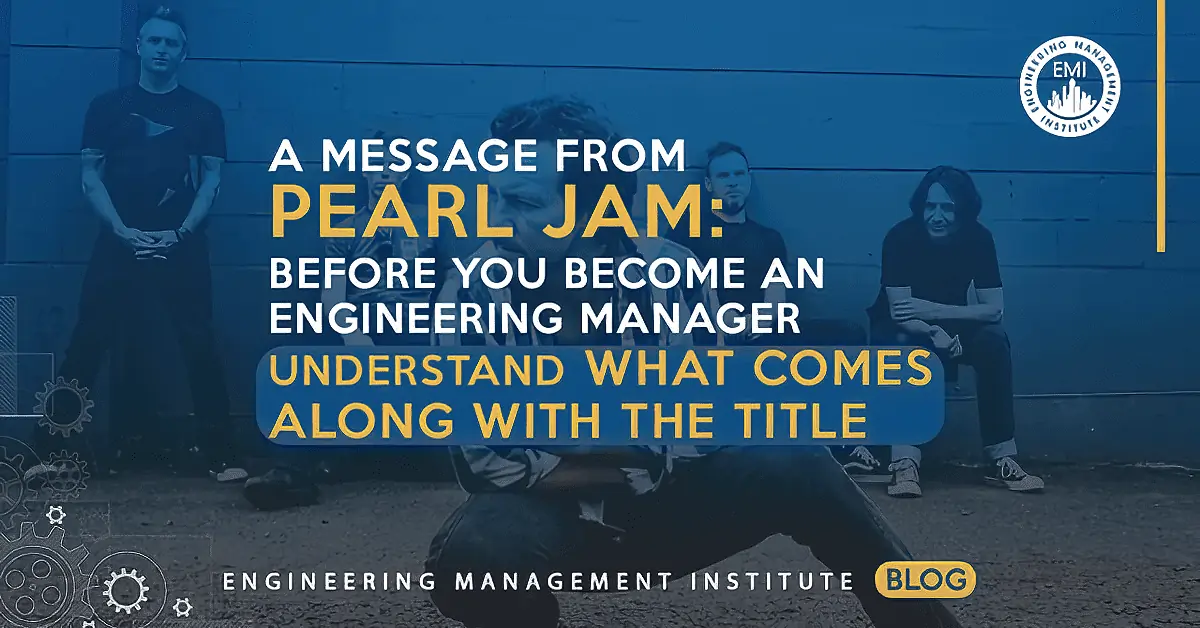 "All the things that others want for me, can't buy what I want because it's free."
This a line from a song entitled "Corduroy" by the popular band Pearl Jam, led by famous vocalist Eddie Vedder.
There has been much debate about the meaning of the song, but interviews with Vedder, as well as the lyrics, suggest that the song is describing the pressures of fame.
It's been said that the song is specifically about Vedder's ability (or struggle) to cope with all the attention fame has brought him and also about others taking advantage of his fame for their own personal gain.
For example, the line at the top of this article about all the things that others want indicates frustration, because he's financially wealthy and can have any material item that he wants. But he can't buy what he really wants — anonymity — which is free.
Engineering Management Is Highly Coveted
I have talked to, interviewed, and provided management coaching and training to thousands of engineers over the past 10 years. When I ask engineers what their primary career goals are, the answer I get 90% of the time is, "I'd like to become an engineering manager, principal, partner, or owner of my firm."

When I ask the follow-up question, "Why," the answers vary greatly, but the initial answer is that same one 90% of the time: "I want to go from engineer to manager and beyond."
Like all rock stars out there wants to become famous, all engineers (or most) want to become managers and powerful leaders in their firms and industries.
[Read more…] about A Message from Pearl Jam: Before You Become an Engineering Manager, Understand What Comes Along with the Title