Podcast: Play in new window | Download | Embed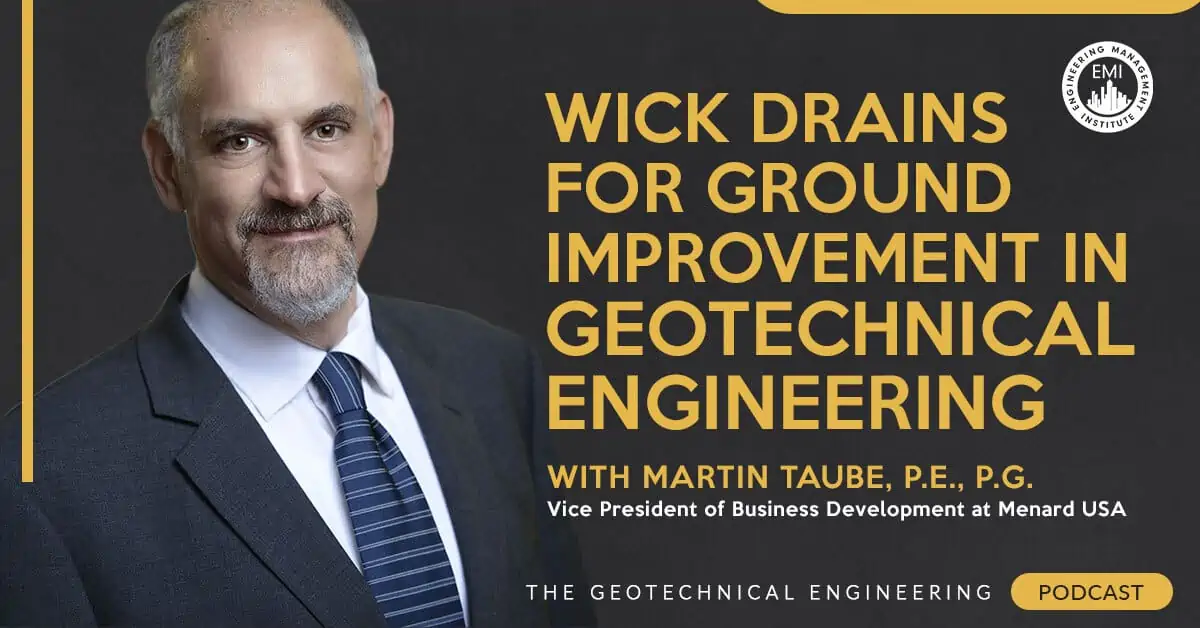 In this episode, we talk to Martin (Marty) Taube, P.E., P.G., about wick drains, what they are, how they work, and some of the challenges associated with installing wick drains.

Here Are Some of the Questions We Ask Martin:
What are wick drains and how do they work?
How are wick drains designed and who is typically responsible for the design?
How long have they been used in the US?
What types of soils are they installed in and what types of structures are they installed for?
When shouldn't wick drains be installed?
What ground improvement techniques would you go to for soft clays if wick drains aren't appropriate?
What are the biggest challenges with installing wick drains?
Are there any specific safety concerns when working with wick drains?
What advice would you like to give to engineers that are specifying wick drains?
Here Are Some of the Key Points Discussed About Wick Drains for Ground Improvement in Geotechnical Engineering:
[Read more…] about TGEP 53: Wick Drains for Ground Improvement in Geotechnical Engineering