This is a guest post by Patrick Sweet, P.Eng., MBA, PMP, CSEP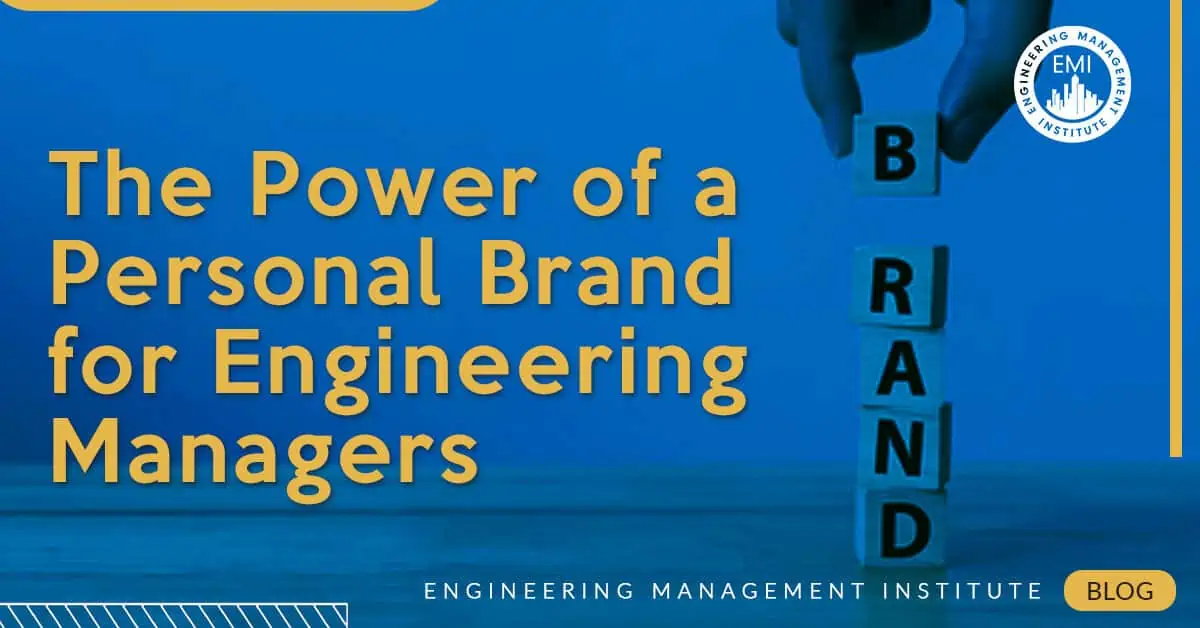 Whether you realize it or not, you have a brand. This may come as a surprise to you. After all, you're an engineering manager, and not some sort of company or a product. But it's true. In fact, everyone has a brand. Everyone is known for something among their friends and colleagues. The real question is not so much whether you have a brand but rather what it is, whether you're managing it, and whether you're taking advantage of it in your career.
Back to Basics: What Is a Brand?
The best way to think of a brand is that it's a summary of who you are, what you do, and what you believe in. In other words, your brand is the shorthand way the world thinks about you.

In the business world, brands are manicured and managed with precision. Volvo, for instance, prides itself on making some of the safest cars in the world, and they promote that fact about themselves. They want to be known as the "safe car" company in the minds of their customers and potential customers. Walmart, on the other hand, has a strong brand tied to saving people money. Both are very different, but very strong brands.
To help brands stick in the minds of their customers, companies use things like logos, slogans, jingles, color pallets, fonts, and many other devices to communicate their brand.
Branding is incredibly important when it comes to positioning a company. It makes it easier for a customer to link an organization or product to a need they have. The easier it is to make that link, the more likely the customer will chose a particular solution.
The Power of Branding for Individuals
[Read more…] about The Power of a Personal Brand for Engineering Managers