Podcast: Play in new window | Download | Embed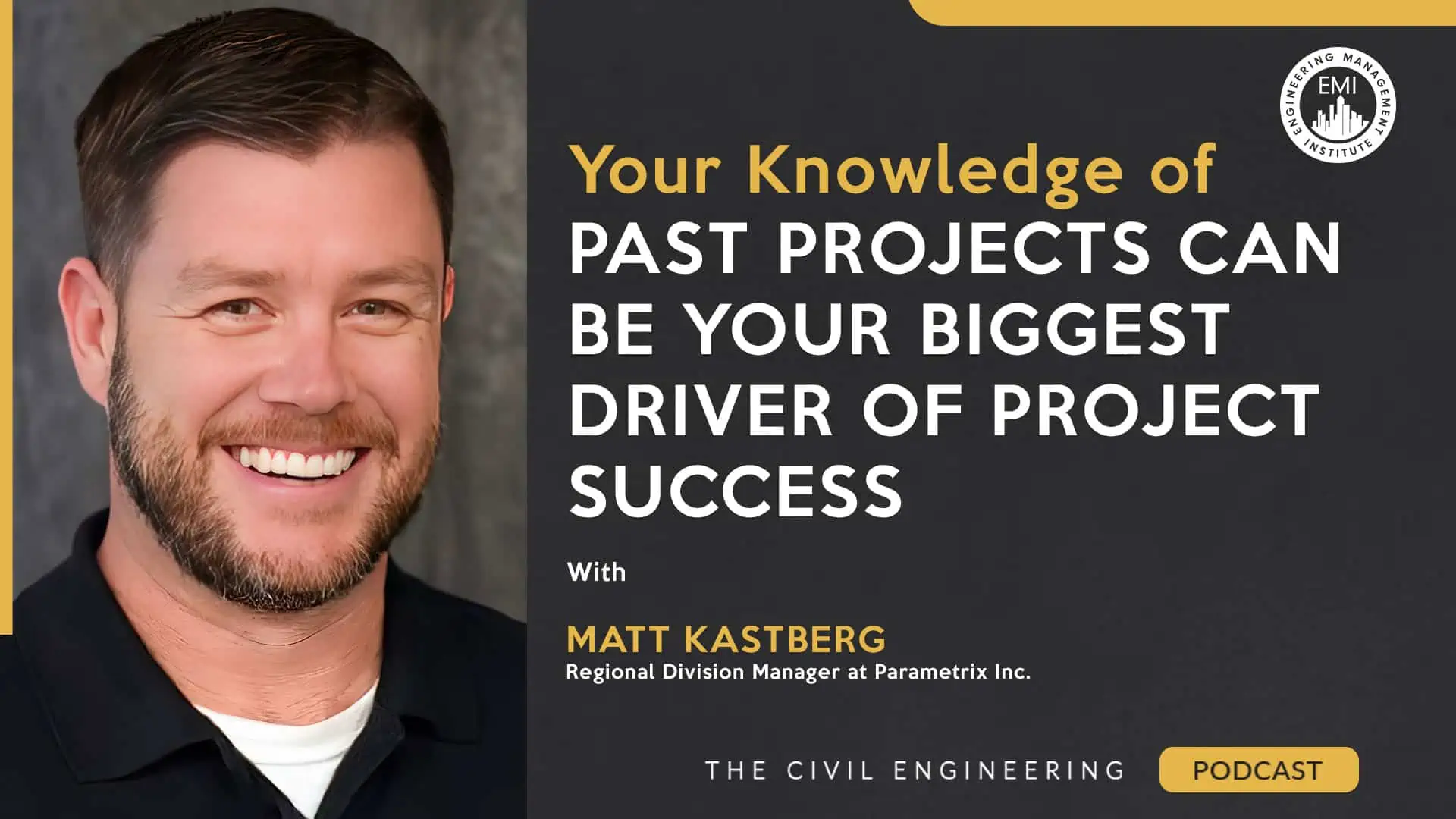 In this episode, I talk to Matt Kastberg, who is the Regional Division Manager of Community Building for the Puget Sound Offices of Parametrix Inc., about how engineering managers can use their knowledge of past projects to inspire their team.
Engineering Quotes:


Here Are Some of the Questions I Ask Matt:
What is the people side of project management and what are some of the things you have learned about managing people while managing projects?
How do you deal with adversity, for example, when someone decides to leave your firm?
How would you say one can develop consistency in the workplace, especially when it comes to project management?
In addition to managing people, you also had more than 10 projects that you were managing this year. With so much going on, how do you decide what to work on each day?
What are some of the things you do to help motivate the people you manage, to ensure they also achieve success in their careers?
Can you share one project management lesson you have learned that you try to implement on the projects you work on?
Here Are Some Key Points Discussed in This Episode About How Your Knowledge of Past Projects Can Be Your Biggest Driver of Project Success:                                        
[Read more…] about TCEP 228: Your Knowledge of Past Projects Can Be Your Biggest Driver of Project Success