Podcast: Play in new window | Download | Embed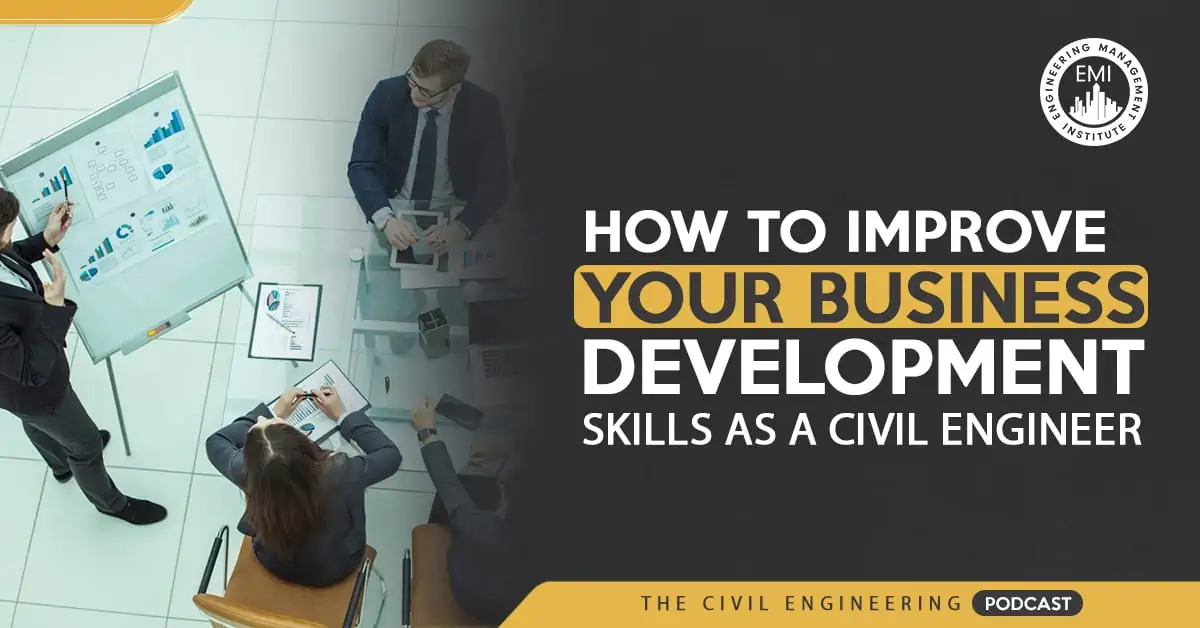 In this episode of The Civil Engineering Podcast, Chris and I talk about effective business development skills — what it means, why it's important, and how to do it. We also talk about the other skills you need to develop as a professional civil engineer, like how to build relationships with clients, within your industry and community, and how all of these factors are critical in helping you bring in more business. Also in this episode, for our Civil Engineering Project of the Week segment, we take a closer look at the Willis Tower (also still known as the Sears Tower by many).
In this episode, you'll learn:   
What effective business development skills really means and why it's important to you as a civil engineer
The skills you'll need to network effectively and how to develop them
Civil Engineering Career Elevator Advice – A quick, career-building tip on how to maximize involvement in professional associations
Tweetables 
"Relationships… is what drives all business development". The Civil Engineering Podcast episode 4: #TCEPodcast
"Remember, it's about them, and not about you". Tune in to #TCEPodcast ep. 4 – Effective Business Development here:
"People want to do business with people that they trust and people that they like." Tune in to #TCEPodcast episode 4:
Civil Engineering Project of the Week: Willis Tower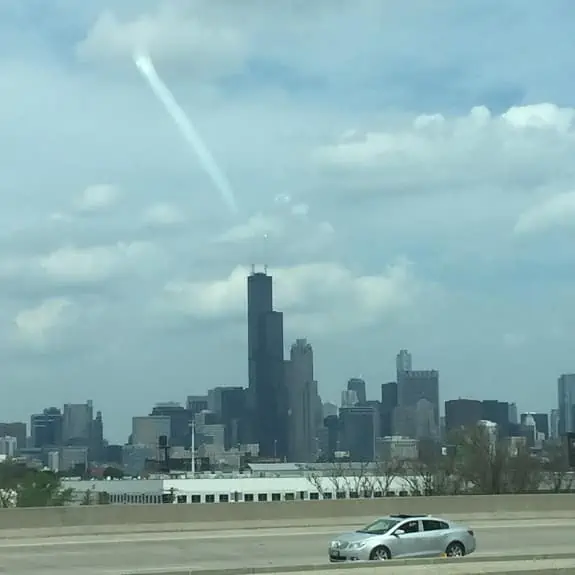 Project Overview: The Willis Tower, built as and still commonly referred to as Sears Tower is a 108-story, 442-meter skyscraper in the heart of downtown Chicago. It is the second-tallest building in the United States and the 12th-tallest in the world. More than one million people visit its observation deck each year, making it one of Chicago's most popular tourist destinations. The structure was renamed in 2009 by the Willis Group as part of its lease on a portion of the tower's space.
Project Location: The Willis Tower is located at Chicago, Illinois.
Project Size: At the time of completion in 1973, the Willis Tower beat out the World Trade Center in New York as the tallest building in the world, a distinction it held for 25 years. The building contains over 4-1/2 million gross square feet, which would cover 16-square blocks, or 105-acres, if spread across one level. The stats for the building are, as you would expect for skyscraper, pretty impressive – more than 225,000 tons of steel, 25 miles of plumbing, 1,500 miles of electric wiring, 80 miles of elevator cable, and 145,000 light fixtures.
Project Budget (Construction): $175 million at time of construction, or equivalent of $800 million in 2015. Of interesting note, in March of this year the building changed hands again at a present-day cost of $1.3 billion, considered to be the highest amount paid for a building outside Manhattan.
Project Completion (Month/Year or Expected Completion Date): Construction started in 1970 and was completed in 1973 with around 2,000 workers involved.
Links and Resources Mentioned in Episode 
Books Mentioned in Episode 
How to Win Friends and Influence People – Dale Carnegie
Go-Givers Sell More – Bob Burg and John David Mann
Win More Work: How to Write Winning A/E/C Proposals – Jim R. Rogers
Please leave your comments or questions in the section below.
To your success,
Anthony Fasano, PE, LEED AP
Engineering Management Institute
Author of Engineer Your Own Success
Sources/References: