Podcast: Play in new window | Download | Embed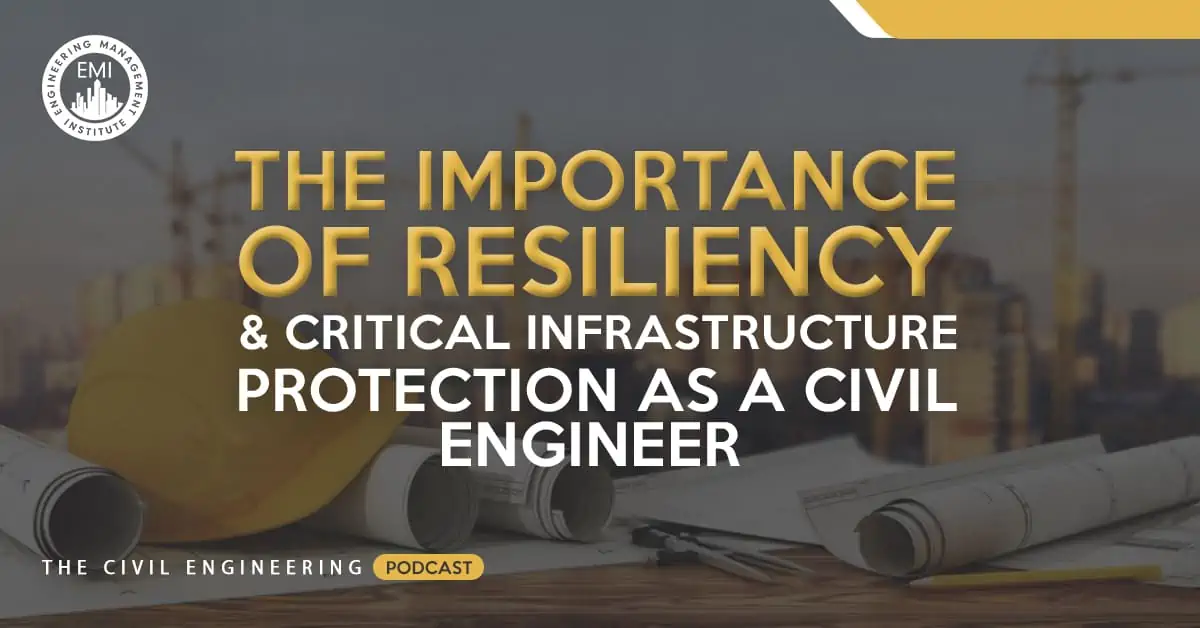 In episode 015 of The Civil Engineering Podcast, Chris Knutson interviews Dr. A.J. Briding, an emergency management and homeland security expert with over 40 years of experience who talks about the issues of infrastructure resilience and critical infrastructure protection.  He currently does consulting work in the homeland security arena, but started off as a distinguished graduate in civil engineering from his US Air Force Academy class. Here are some key points in this episode:
Civil engineer's role are very important in homeland security especially in building robust and hardened defenses against physical attacks and natural disasters.
It is always less expensive and more effective to design into the build, rather than retrofit.
Assessment should include identifying the significant threats, determining vulnerability to them, and then determining the consequences should the threat materialize.
Innovative design that reduces risk and assists in response and recovery efforts will be the key to protect communities from major disasters.
Each facility should conduct its own risk assessment before the design phase, so those risks are addressed as best possible in the design.
The Executive Department of our federal government is designing policy for critical infrastructure protection, as well as detection, response, and recovery policy and capabilities.
Think of all the threats and add resilient features during the design phase; this will not only add value to the client but also safety and security.
Nothing is independent, and there are certainly risk that comes from interdependencies in infrastructure.
Roles of the civil engineer in continuity of operations plans for businesses or governments: identify threats related to structures and urban planning and address these problems, and take a big-picture look at relationships and build in community resilience.
Tweetables 
"Threat assessment is key… take off the blinders…" – A.J. Briding on Ep 015 of #TCEPodcast
As civil engineers, we are engineers for society. – More on #TCEPodcast Ep 015.
Understand the details of project management, and how the project should be run. – Stay tuned for #TCEPodcast Ep 015.
#TCEPodcast Ep 015 Know about resiliency and infrastructure protection straight from Homeland Security expert, A.J. Briding
Sources/References:
Dr Briding's Consulting Firm
National Infrastructure Protection Plan
American Board for Certification in Homeland Security
The Infrastructure Security Partnership
Please leave your comments or questions in the section below on how you can be accountable as a civil engineer in the safety and security of your clients.
To your success,
Anthony Fasano, PE, LEED AP
Engineering Management Institute
Author of Engineer Your Own Success