Podcast: Play in new window | Download | Embed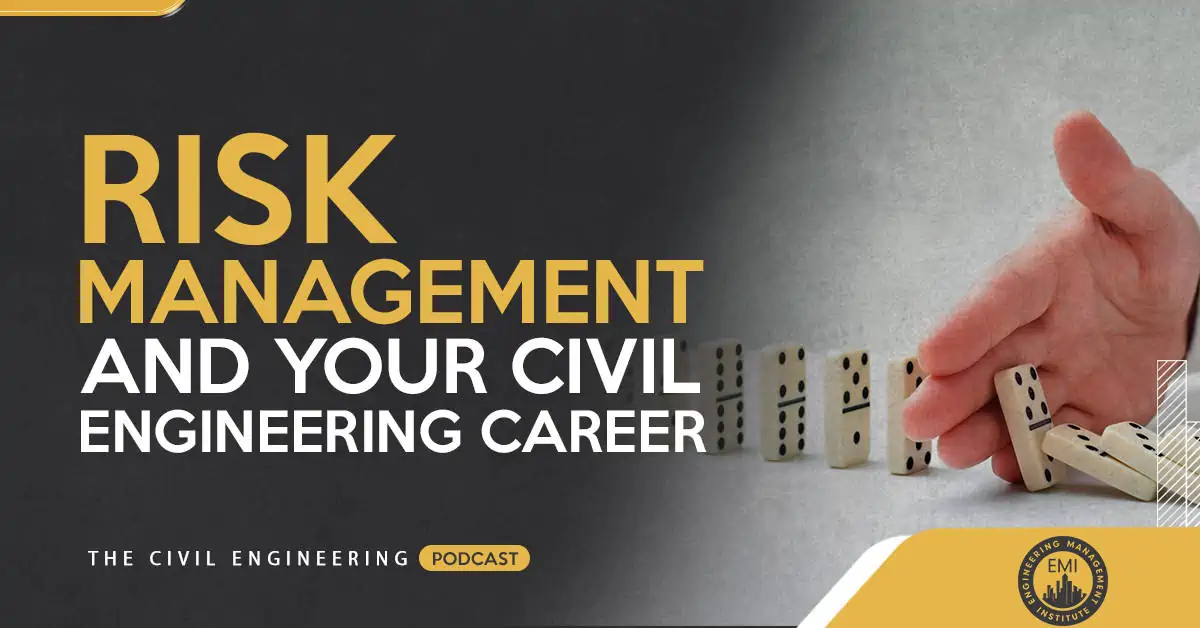 In episode 018 of The Civil Engineering Podcast, Chris Knutson interviews Carl Pritchard, who is considered the "fun guy" of risk management and an author of two books on the subject. Pritchard also lectures around the world on the topic. He teaches project and risk management, consults on risk management practice and works to ensure that organizations embrace the possibilities of risk management, rather than fear it.
Here are some key points discussed in this episode:
Look at risk management from a positive point of view.
Find out what nasty things that may happen and know how to avoid them or leverage them to our advantage when it happens.
Risk management is being proactive, and being prepared for almost anything that happens.
Have all the fail safe measures in place or know what they are before even starting a project.
Know what the worst case "realistic" scenario is.
Establish clear requirements early on during the concept phase of a project.
Risk assessment can be done once every couple of months: review and have new risks cropped up, old risks get ready for retirement.
If there are risks that keep coming back, and you're doing the same thing over and over again, you need to change your approach to those risks entirely.
When opportunities present themselves, don't look at it as 'that's not me'. Instead, seize it and remember the words "That's all we do."
Tools for risk assessment:
Stop trying to do it by yourself. We are not the ones who have to come up with the risks; ask the people in the field who are directly involved looking at the site. Don't turn risk into free flowing anxiety.
Get people to give you the data and go through it. Ask your team members to each come up with their own list of risks according to a format that includes: (1) Bad things that may happen. (2) Impact that these may cause. Compile all these lists and evaluate them according to the past experience, recent experience, and consistent criteria or matrix.
On contingency funds:
Contingency funding needs to be project specific.
Most companies do not have risk models.
Once you set up a model consistent in your organization, allot a percentage of contingency based on how you score on the model.
Tweetables 
"If you are not having fun in your job, there's no point of doing it." – Carl Pritchard on Ep 018 of #TCEPodcast
Risks don't come back from the dead; they were never dead to begin with. – More on #TCEPodcast Ep 018.
Whatever can go wrong on CE projects, may go wrong. – Stay tuned for #TCEPodcast Ep 018.
Sources/References:
Carl Pritchard's website
Risk Management Concepts and Guidance
The Risk Management Memory Jogger
Against the Gods: The Remarkable Story of Risk
The Darwin Awards Countdown to Extinction
The Black Swan: Second Edition: The Impact of the Highly Improbable
Please leave your comments or questions in the section below on how you handle risk assessment in your civil engineering projects.
To your success,
Anthony Fasano, PE, LEED AP
Engineering Management Institute
Author of Engineer Your Own Success